Dr. Camlove or: How I Learned to Stop Watching Porn and Love Live Cams
My name is Paul and I love live cams.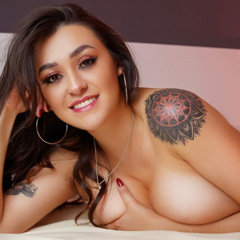 It hasn't always been that way though. I've been watching online porn since I was in my teens and not to date myself here, but there weren't really any live sex cam sites around at the time. Also, if any of you remember the early days of live cams you'll recall that it was exciting, but the quality was awful (it also didn't help that many of us were still on dial-up internet).
That being said, it wasn't until a few years ago that I really started to experience live cams. And by "experience," I don't mean watching some crappy free live feeds posted as a bonus in your good old cookie-cutter paysite members' area. Been there, done that! I mean truly immersing myself in the experience, partly out of curiosity as to what would make some men tip a girl hundreds of dollars in a single shot, but mostly to interact live with the type of women I loved having in my porn collection.
How Has MFSC Evolved Over the Years?
Sometimes, I can't believe how long I've been camming. When I first launched MyFavSexCams, I never imagined I would review as many sites as I have and written blogs on everything from beach bod cam girls to my favorite cosplay babes. I even wrote a Cam User Guide to ensure that people get the most out of their live sex experience and I was thrilled to get as much positive feedback as I did. This site has grown and you've grown with me!
Things have certainly changed in the last couple of years. For example, Voyeur cams are now all the rage, so I've begun reviewing sites in that niche. But one thing will always remain and that's my promise to give you accurate and truthful reviews of some of the best live cam sites online, so you know which ones to spend your hard-earned cash on.
Honest Reviews of Top-Rated Cam Sites
The good news is that there are so many different experiences and ways for you to connect that you should have no problem finding the perfect site for you. If you want free sex chat, sites like MyFreeCams and Chaturbate are fantastic for seeing nude girls without dishing out any cash. If you want a completely random experience, the roulette chat style of LuckyCrush might appeal to you. If you're interested in seeing professional pornstars, the Gold shows on Rabbits Cams are very popular.
That is honestly just the tip of the iceberg. Ultimately, the best way to decide which site is best for you is to check out my comprehensive reviews where I break down what each site provides, give you some pros and cons and really get into the nitty-gritty of chatting with people online. If you're unsure of where to start, I recommend glancing at my list of the Top Cam Sites and trying out a few of them. And if you do know where to start, well, just pick a category and go from there. I even include a list of cam resources in case you, or someone you know, want to become a performer.
Imagine Chatting With Your Dream Girl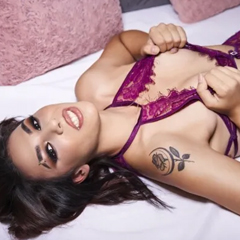 Cam girls present infinite possibilities - you just have to find the right girl for the right kind of sex act or other personal interaction! And most of the sites have at least a basic search and tons of filters to help you narrow down your options and find that perfect performer. You'll also have the chance to interact with men, transgirls and couples, or even groups of people.
Many girls are open to anal play (one of my favorites) and plenty of ladies are ready to dominate you and provide JOI (jerk-off instructions) if that's more your thing. Goth babes, emo chicks, Mistresses, BBWs, MILFs and GILFs, submissive cam girls… They're all here for you to interact with. Some even squirt! Honestly, when you find the perfect babe for you - who really provides the online tailored experience you desire - you'll make sure to remember her, visit her often and give her a big fat tip.
I also feel good knowing that many of the cam girls are, in a sense, independent business operators and they get a much larger percentage of the money I spend than they would if they were acting in an adult film. Sure, there are many underpaid studio girls on cam sites, but, in my opinion, they're better off in a studio. Regardless, whether she's in a studio or working from home, I love spoiling my favorites by buying them gifts off their wishlists and tipping them. It's for a good cause! (Well, I like to believe that.)
A Brand New Show Every Time
Cam sites have hundreds, even thousands, of performers online at all hours of the day, like on Cam Rabbit, with dozens of new girls making an appearance and providing you with incredible variety. Although many of us do end up falling for a particular babe and that might leave us wanting more when she disappears. And most of them do eventually.
Imagine getting to know someone and forming a connection so strong, their face lights up when they see your username in their room. Hey, it's possible! Or maybe you're interested in chatting with as many girls as you can, so you'll bounce back and forth between different ones. I say go for it! You're allowed to have any experience you want, which is just one of the reasons I love live sex cams so much!
Your Chance to Direct Live Cam Girls
I often find myself enjoying a certain angle and/or position in an adult movie only to have it change and the performers switch things around, whereas with a live cam girl, if she's in the perfect position I just tell her to stay like that and keep doing what she's doing. I don't have to worry about something changing in 30 seconds and it killing the mood. And so many girls are using technology to their advantage these days, incorporating things like VR and interactive sex toys that you can control with the click of a mouse! How cool is that? Why would I ever go back to porn!?
On live cam sites, you can control the action. If you want a babe to show you her legs, tip her and she'll do it. And don't be shy to ask for a specific request! As long as you remember to be respectful and polite, she'll be more than happy to accommodate you. It's what she's there for. Cam girls are some of the most fun, open-minded people you'll ever chat with, so take the time to get to know them a little. It's totally worth it!
Best Adult Cam Sites Ranked & Reviewed
Few sex cam sites manage to rise above the waterline and distinguish themselves. This might sound surprising, considering the list of more than 20 waiting below. But keep in mind, each one of these sites went from being a good cam site to a great cam site on its own terms.
The Best Adult Cam Sites
Out of all the cam sites, these are the best ones. Some have surplus cam models, while others focus on the user experience. Some of them give you a lot of free nudity, while others require you to enter a private room before things get truly racy.
However they distinguish themselves, we're lucky to enjoy the fruits of their labor.
22. Get Naked in Real-time With Live Strip
Kicking off my list of the best cam sites is Live Strip. Here, you can watch webcam models set the mood with a roomful of viewers. You can also enjoy Private Shows as an active participant or a passive voyeur.
You can find the cam model of your dreams using the filter, search, and sorting options. Many models are German or Swiss, but the site isn't merely limited to just these two European countries.
So while you will find lots of German frauleins to enjoy, they also have women worldwide. Plus, they have a selection of sexy videos to enjoy, separate from the streams.
21. Enjoy XCams for Sex Cams
You'll find several European sites as you proceed down my list. XCams is just one of them, although they are expanding their reach. Notably, Australia and Canada seem to like the site.
It's nice that they have multiple language options so you can find people to chat with in your language. It's worth mentioning that some girls will do free performances.
But most of the content requires you to have an account and some tokens. Still, the difference between premium and regular products is often how much you're willing to spend.
20. Make Secret Friends on Webcam
Secret Friends' relationship with the top porn destination Adult Prime, makes it special. Specifically, they're owned by the same company. So when you become a member of one, you get some incentives to try the other.
These could include free tickets, scheduled performances, or even free video content. Like some other entries on this list, you'll find they lean towards Eastern European women.
Expect to see lots of Ukrainians and the like. All the other features you might expect from a site, like private chat, tip toys, and so on, are also available.
19. Grab the Lube for Cam Tube Chat
What I like about adult webcam sites like Cam Tube Chat is that you can enjoy tons of free nudity and sexy cam girls. With a free account, there are countless hours of content to enjoy.
Just pick a cam model that doesn't mind performing for free and get to watching. Of course, you should always tip during excellent performances.
And that's not just a courtesy thing, either. If you want them to acknowledge you or do something special at your request, you'll have to spend some cash to loosen them up.
18. See Why My Free Cams Has Been Around Forever
My Free Cams will probably look like one of the oldest and best cam sites you've ever seen. And that's because it is one of the founders of this niche.
But just because this camgirl site could use a makeover doesn't mean it doesn't work well. In fact, it's the opposite. It's more a labor of love than anything.
Plus, it offers the same functionality as any other site. Group and Private Show options, tips, exclusive content, and search are all standard here. And they even have a mobile version of the site if you're jonesing and on the road.
Additionally. they have some of the most extensive support I've ever encountered. They have an entire Wiki to explain every aspect of using their live cam site. So it's an excellent place for newbies to get their cam toes wet.
17. Cams.com: A Straightforward URL for a Solid Site
CAMS.com provides privacy better than any other live cam website for visitors and performers. One example of this is the voyeur view, where you appear invisible to the chat and can watch the webcam model silently.
I was shy when I first started using cams, so this feature seems ideal if you're that kind of guy (or gal). They also work with a talent agency to obscure models' true identities, making it feel safer than some of the alternatives. Plus, Cams.com caters to the MILF and mature lovers.
Many of the performers are in their 30s, making this a great place for older women and men who appreciate them. And bringing things somewhere more private doesn't take much once you connect.
16. Catch Sexy Stripteases on Strip Chat
Can you believe that Stripchat is in the top three live cam sites for monthly traffic? Well, you'll have to believe it because that's the case! Here, cam girls put on free cam shows and private events stimulating the senses.
Even more exciting, however, is that they work with top models and sometimes even pornstars. Having some of the world's top pros mixing with mere amateurs is always enticing.
You also will find many performers from Canada and Ukraine. Obviously, this isn't the best cam site on my list. But they did win an XBIZ Europa Best Live Cam Site Award.
But this is a list of the top sites, so it shouldn't surprise you that all the most popular destinations are available. Or that the best of the best may not be the most popular site by traffic alone.
15. Experience Cam Girls Differently on OnlyFans
It's hard to lump OnlyFans in with even one other cam site, let alone most other cam sites. On the one hand, you will find all your favorite cam models and cam girls. And they're going even further with private shows, custom content, and exclusive access.
But you won't see much in the way of live performances or chat rooms. For some, that might be preferable. After all, you can still interact with the girls if you want.
But you can still be a fan without making things so intimate if you don't. And the pricing can be much more affordable here, although monthly memberships can eat up your cash quickly.
14. Bang One Out on BongaCams
Most adult cam sites can't compare to the traffic BongaCams receives. It's a massive site with many live cam models and opportunities to start a Private Show.
And they hand out an attractive welcome bonus for new users. Another thing they do well is girls-only content. And I'm not just talking about solo acts here.
Sometimes you'll find four or five women performing together. With many free shows, they're an excellent choice to fulfill your camming needs. Check out the Bongacams MILF section, one of my favourites.
13. Quench Your Thirst With CamSoda
If you're looking for the best adult cam site by niche, CamSoda fits the bill nicely. The cam models on this webcam site cater to humans' myriad fetishes.
This means you might see more hardcore content and certainly see things you wouldn't on amateur sites or other platforms. They also treat their cam girls right.
Their content is protected by DMCA, and they can also qualify for health insurance. This is great news, considering most of the content is free to watch.
12. Find Out Why Chaturbate Leads the Pack
Is Chaturbate the right cam site for you? Considering it's the largest cam site by traffic, chances are good that you'll find cam girls to enjoy.
As one of the top cam sites, it's hard to find fault in their operations. Prices are reasonable, the selection is good, and the viewers have a lot of ways to watch for free or to spend money how they want.
Look, there's no denying that Chaturbate is a bit of a household name at this point. And if you do want to deny that (for some reason), then you need to look no further than their branded merch. You might need to consider the company before slipping on that sweater.
11. Take the Sexy Bait With Jerkmate
If you're looking for cam2cam sessions, Jerkmate is one of the best live cam sites. They also excel at giving webcam models more ways to make money.
One example of this is how professional and amateur models can sell pre-recorded content. And you don't have to pay for private shows to access steamy, hardcore content. Plus, the site is just fun.
The models play games and make wheel spins so that everything feels fresh and unique to the show you're watching. And thanks to its popularity, the site is bursting with talent worldwide.
10. Get Lucky With Camingle
Some of the best cam sites are roulette-style, and Camingle is no exception. Of course, you can always search for a specific cam model on this free cam site.
But much of the fun comes from random interactions with someone you might not have chosen alone. You will have to become a member to engage in the fun.
Payments can get a bit expensive, especially if you're doing a lot of Private or Gold shows. But that's a reality with pretty much every cam site you visit.
And just because some performers can get pricey, you can still find some affordable options. So, in this case, you'll want to do some bargain hunting to find performers who don't mind you spending less.
9. Why Sexier.com Is a Top Cam Site
Sexier.com is one of the best cam sites. It has sexy cam models and is fairly affordable. This adult cam site also focuses on HD cameras, so all the webcam models look their best.
The models set their own prices, and most keep things affordable. You'll find some charging way more than the average, but you'll have to decide whether their premium juice is worth the metaphorical squeeze.
8. Watch Amateur.tv in HD
I like this live cam site because anyone can succeed. On Amateur.tv the competition between webcam models is fierce, which is great news for us viewers.
The even better news is their emphasis on HD webcams, so it's easy to see the best bits of the best girls. If you're familiar with this entry on my list of the best cam sites, you might think it's all Latina girls.
But even if many of their performers are Latinas, there is diversity to explore, too. You'll find sexy babes from all over the world looking to entertain and delight your senses.
7. Hijab Chat
There's one thing Hijab Chat has that other cam sites don't: Women wearing religious modesty garments performing immodestly. Admittedly, it's a bit of a gimmick.
But I like to believe that I live in a world where live cam models can do whatever they want. Even if being religious and a free-spirited exhibitionist does seem like a contradiction in terms.
There's no better reason to name this one a top cam site. Still, you might have some trouble finding women wearing the hijab.
Thankfully, they also host more traditional performers, which seems like a strange word to use given the context. In any case, Hijab Chat is about more than the religious headdress.
6. Meet Germany's Hottest Frauleins on Susi.live
It's not all that surprising if you're unfamiliar with Susi.live, even if it is one of the best webcam sites. This live cam site hosts European cam models, primarily from Germany.
Sometimes we miss out on things living across the pond. But now is the opportunity for you to meet professional cam models from those locations. This site is a bit of an outlier on my list.
It's inexpensive in some ways, like the cost of shows, but expensive in others, like the lack of free chat. Ultimately, your enjoyment will come down to how badly you need to see Euro babes getting wild.
5. Take the Cam Rabbit Leap
As my Camrabbit review mentioned, this top cam site feels classy and intimate. The cam girls are all high-class, and the site makes finding the right cam model for your needs easy.
And it's not just that they attract beautiful women. They specifically select them, so you won't have to worry about amateur talent spoiling the experience.
If you like European women, this will be great. Even if you prefer Americans, the selection is still fairly good. They also offer private chat and group shows, so you can choose how to watch them. Plus, the mobile experience feels just as luxurious as browsing on your computer.
4. Im Live Deserves a High Five
To be the best cam site means to adapt. The world of technology is constantly changing. And if live adult cams don't keep up, they get left behind. Im Live understands this, despite being in the business long enough to become stagnant.
Instead, they continue to pivot, making the space better for users and cam girls alike. Interestingly, this site allows performers to set the rates for their public streams. That means more raunchy action on average and that you'll be spending some money.
But every stream lets you see the first 30 seconds for free, so you don't have to pay for something you might not want.
3. Be Seduced by Live Jasmin
Live Jasmin is where experienced cam models go to grow their fanbase. It's also a great proving ground for many cam models. What I'm trying to say is that there's a reason this is a strong contender for the best cam site.
Whether you like an average model or a stone-cold fox, you'll find hundreds of options to choose from. But what separates Live Jasmin from the pack is that it's free to watch and chat.
While this might sound outlandish considering some other sites, it's obviously quite successful. Of course, they get you on the private shows, but that's another story.
2. Yes, You Can Sex Cam on XLoveCam
If you're looking for European cam models, XLoveCam is the place to be. It's full of female models from places like Hungary, Spain, Portugal, France, Germany, and more.
Whether you're looking to chat, go private, or join in the fun of a group show, these ladies will make it an unforgettable experience. While it isn't the best cam site, XLoveCam does come pretty damn close.
One of my favorite parts is all the sorting options, which let you find performers based on ratings, HD camera, last time on the site, popularity, and even alphabetically. And with around 600 cams active at any given time, you'll want to be selective about where you spend your time.
1. Hop Onto Rabbits Cams for the Best Live Cam
Is it any surprise that Rabbits Cams tops my list of webcam modeling sites? It shouldn't be if you've spent any time reading my reviews or following my recommendations.
After all, this site has it all. They host a ton of models, and filters and other usability features make finding your favorite girl a breeze.
But there's another reason to distinguish this site from all the other adult webcam sites. And that's the widespread use of HD cameras. Take your average model, put her in front of a high-definition camera, and you have something special waiting to happen.
Best Cam Sites by Category
There are other adult cam sites above and beyond the top cam sites. Indeed, cam girls and their haunts are near-limitless. That's why I've put together these categories: Because sometimes, it's nice to recognize those a little off the beaten path.
You might notice some familiar sites in here, but it's not favoritism, I swear! These sites represent the best of the best in their various categories. They won their rankings fair and square.
Best Sites To Watch Couples
Strip Chat Couples
As far as sex cam sites go, you've already seen what Strip Chat can offer. If not, scroll up and read the site's entry in the main list. But they also excel in the couples cam models category. An average model becomes even more extraordinary when paired with the right partner.
Chaturbate Couples
Cam girls aren't the only thing Chaturbate knows how to do right. With their selection of couples cams, you can see people get it on in the comfort of their homes. Plus, the site is free to use, making it difficult to refuse.
Best Premium Cam Sites
Rabbits Cams
How could we not call Rabbits Cams a premium cam site? It feels like a top-tier experience for the average model and user. And if it is premium, my top pick seems like the best recommendation, yet again. Seriously, go check it out I especially endorse the Latina Cam section
Cam Rabbit
Although Cam Rabbit crests the top five, it's still a stellar premium cam site. Whether you're looking for beautiful cam girls with huge knockers, experienced webcam models, or just an average model, they'll have the desired selection. And after you make a decision, you won't regret spoiling your new lady.
Best Gay Cam Sites
Social Boys
You'll find a lot of sexy cam guys on straight sites. But some of the men may insist they're only interested in performing for women. The gay cam site Social Boys gives you direct access to only gay cams. So you never have to second-guess which cam model will be up your alley.
Although you might find that the average model has some trouble speaking English, you're just as likely to discover that you didn't care in the first place. And since it's free to browse, there's always someone new to meet.
Live Gay Webcams
As a gay cam site, Live Gay Webcams does a few interesting things. For instance, you can interact and go private with any webcam model you want. And they make it easy to find the cam guy for you.
Plus, they're an all-in-one destination, meaning you can check out trans and female performers too. But if you do lean that way, you might not want your search history to reflect this site.
Best Free Cam Sites
Cam Soda
Free shows make camming exciting. Cam Soda is arguably the best free cam site, as you don't need to spend any money to enjoy high-quality nudity and performances. Of course, you'll still have to make an account, but that's hardly comparable to what some other sites make you do.
My Free Cams
This site should win the best free cam site just for the accuracy of its name. Although the user experience feels a bit dated, you'll still find many quality webcam models to enjoy.
As one of the original cam sites, it's impressive that they've managed to stay relevant and popular despite the changing digital times.
Cam Site How-tos
There's a lot to know about cam shows, free chat rooms, free shows, private shows, and all the rest of the camming business. I'm not going to go into all the details, but if you're a model looking for more info, check out my blog on how to earn money quickly as a webcam model.
What to Expect on Cam Sites
You'll find a lot of variety in this industry. Take interactive sex toys, for instance. These allow users to control the intensity and duration of a vibrator or sex machine, usually inside a cam girl.
Another good example is pre-recorded videos. Sometimes this is custom content requested by fans or social media engagement. Models will often record snippets of cam or private shows to create this type of content.
Of course, chat rooms are the most typical interaction on any cam girl site. More important than specific features are the models online and how much you bond with them.
Signing up for a Cam Site
The best cam sites all have simple sign-up processes. You make an account, verify your email, and look for your new favorite cam girl.
It's not uncommon for a cam girl site to require you to link a credit card and verify it with a small transaction (>$1), either. Check out my top 10 tips for new sex cam users for more info.
How to Make Money on a Webcam Site
Being a cam girl isn't easy. Don't go thinking you'll become a webcam model and live an easy life.
Most cam sites work best when the models spend the same amount of time streaming as they would at a full-time job. And that's not considering all the scouting of other live cam sites, shopping, research, and other off-the-clock work.
Still, it can be quite lucrative if you're willing to put in the work. Check out my article on how to earn money quickly as a webcam model for more advice.
How to Get a Private Room
The process for requesting private shows varies. Sometimes, you click a button, and the cam girl accepts or rejects it.
Other times, you might have to spend time engaging in free shows to show your commitment. It's often a good policy to send a private message before the request so you know you're both on the same page.
How to Better Communicate With Live Cam Girls
Do you have a few hours or days? No, but seriously, communication is a skill. Even the best free cam site can lose its luster if you cannot convey your thoughts and requests. But private shows present a unique opportunity here.
You see, you have all the model's attention during a private show. In that private room, where it's just the two of you, why not ask her how she wants to communicate? Does she like a lot of flattery or back-and-forth, or submissive squeals?
Another reason to consider this approach: If you're willing to private chat with a girl, she's probably worth getting to know better than a stranger's advice on the internet.
Adult Cam Sites FAQ
What are cam sites like?
The best cam sites all have a few features in common. They feature cam models who perform for tips, gifts, and, most of all, their fans. Every site has its own quirks and unique features.
So it can take some time to understand the right etiquette. Most importantly, you must remain respectful and upfront when communicating with models and other members.
What is a free cam site?
Nothing in life is free. And for cam sites to work, they need to generate revenue. So there's really no such thing as 'free' with cam sites. They're getting you one way or another.
However, some sites, like Chaturbate, let you engage without spending any money. You can chat and watch for free.
What is a cam model?
Cam modeling can take on many different forms. But generically, cam models are people who model on camera. More specifically, for our purposes, a cam model performs live.
If you're wondering about the perfect cam girl, that's one way to get cam sites to work. Go out and find her!
What are cam shows?
Cam shows can be about anything, from a performer doing their nails to drilling their pussy. Free cam shows don't involve paying anything extra but can be a bit tame. As the idiom goes: You get what you pay for!
Private shows require you to pay to enter or pay as you spend time in them. They may have group chat rooms, or it could be just you and the cam model, one-on-one.
Are webcam sites safe?
It's in everyone's interests to keep cam sites safe and secure. The cam models don't want to cause problems for their fans. And every adult webcam site wants to make money through the cams, not by some deceptive practice. But if you're ever unsure, look for my review!
Will working on an adult site affect your future career?
For models online, there is a question about anonymity. You'll have to make your own peace with the topic. But it helps to consider the vast ocean of naked people online.
And with the advent of nude selfies, the number of individuals with compromising information only grows. Assuming you'll blend in is probably safe if you don't make the big time.
Visit Your Favorite Cam Site Now
Now you know about multiple cam sites, how they work, and a bunch of other information. Perhaps there should be something more climatic at the end of this blog, but the truth is, the excitement is somewhere else. Try some of the free sites, or dive into a premium experience!
Do you have a story to share? A comment? Feel free to Email me.