Camera Prive is a cam site focused on Brazilian babes which is fairly unique and with tons of appeal. Brazilian live XXX models are something else and the cam quality is pretty good to boot. Contact me via email.
Camera Prive (Portuguese)

Pros
Very low per-minute rates
Can check out the live cams for free
Nice, clean design
Cons
Must have credits in account to chat in free room
No HD cams indicator
No advanced search
Bottom Line
Having a sex cam site filled with Latin and Brazilian babes is not something you find everyday, but you have found it here with Camera Prive. The site looks good and so do the performers. The cam quality does vary a little and there's no mention of HD quality, but they generally look good and the cost per-minute for a private chat is nice and low. Also, it's free to check out so you'll probably want to go and do that.
My Full Camera Prive (Portuguese) Review
An International Sex Cam Site Featuring Latin Hotties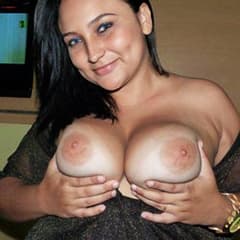 "Prive" is the French word for "private," so the first time I checked out Camera Prive I assumed it was a French sex cam site. But I was wrong. Although, if I am going to be wrong then this is how I want to do it because the site is actually a Brazilian one and I've definitely had some good times with these Latin babes since my first visit. And it isn't just sexy Latinas from Brazil, there's also a whole section of "transex" beauties if you're looking for that or if you just want to change things up. The headings are near the top of the page and with one click you can find out which hot trannies are online and then go back to the "girls." There's even a "guys" section if you so desire.
Let's Break Down the User Experience
I'll start by saying that the site looks good. The design is pretty standard for a sex cam site, but it's nice and clean and easy to navigate and clearly indicates the performers who are "online," but also allows you to scroll through all of the "offline" ones as well. There are thousands of registered chicks on the site and I've usually found between 50-100 online at any given time. Unfortunately, there is no advanced search, which is something I really look for with cam sites. There aren't even any categories or tags.
There are free chat rooms though as all the performers let you view them live for free. There is no nudity in the free room, but some babes tease more than others and there is a translation feature in the chat room that comes in handy with any language barriers. However, one thing that did annoy me about the free rooms is that you can't chat with the babe unless you have at least 3 credits in your account. Now, you can see her live cam without having any credits and you don't spend the credits to chat, but they have to be in your account if you want to write and chat with her.
Very Good Per-Minute Prices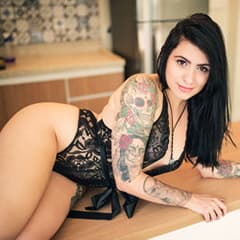 While having to purchase credits just to chat with the performers did piss me off a little, I was going to purchase them anyway to have some private time with them, so this just made me purchase them sooner than later. But I'm glad I did because the private chat was hot and the prices are good. Looking at the packages it basically comes down to $1 = 2 credits. And then looking at what the babes are charging (usually 1.35/minute for nude chat and 2.40/minute for private chat) you're getting private time with the performer of your choosing for just over $1/minute, which is a great price. While I have never seen any kind of "HD" indicator on the site, the cam quality is generally good.
A Low Price and Hot Girls Make for an Intriguing Site
Why try to find Latin babes on other cam sites when Camera Prive is filled with mostly sexy Brazilian beauties? While you will need to spend a little money to chat with the girls, you can check out the site and the live cams in the free chat rooms without spending anything. And when you decide to go for a private chat it won't cost you much either given the nice low per-minute prices they're charging.
Click Here To Visit Website
Similar 🌐 International Cam Sites

The German beauties on Jetzt Live are hot and horny and put on great live cam shows. One look at their sexy teaser video will make you want to chat with these babes right away.

Don't bother searching for the handful of Latinas on other live cam sites. At Camera Prive, that's all you'll find! They have low per-minute rates and free chat rooms too.
The Best From Around the World
Get tips on how to mingle with girls from all over the world on cam!

Although these live cam performers are from Holland, you don't have to speak Dutch to enjoy their naked bodies and chat with them. And there are many sexy girls to choose from.

Morbo Cams is a Spanish sex chat site. It's free to browse and see the Spanish babes live on webcam. The site is mobile-friendly and there are a variety of shows and price points.

German amateur sex cams with uncensored HD webcams. Chat with dozens of babes and stay anonymous while discovering why German girls are so much fun!

There's nothing quite as heavenly as the German webcam babes on 777 Live Cams. Explore the many girls who are online all day and maybe even take one private!

This German site has live stripteases where you can discover the hottest amateur cam girls. Explore a modern platform with hot cam shows!