I love European live cam models and plenty of them can be found on XLoveCam. The site is accessible in multiple languages, plus there's HD feeds and great per-minute-pricing. Email me your comments.

Pros
Nice site design and navigation
Some HD cams
Good price-per-minute
Cons
Not all cams are HD
No HD flter
Bottom Line
The bottom line here is that X Love Cam is a site worth checking out. Filled with sexy, amateur European chicks offering a per-minute price that is in the lower half of the spectrum there is no reason not to check out the site. It also won't be hard to find a girl, or two, or three, or…. That you like who is using an HD camera, so you can easily stick to the better-quality cams and never miss a beat.
My Full XLoveCam Review
Chat with Hot Babes at Affordable Rates!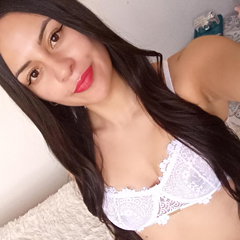 Good site design and features make X Love Cam a pleasure to navigate. And the beautiful and open performers sure help make the experience pleasurable as well. Sure, there are plenty of cams that aren't HD, but a good number of them are offering high-definition, and the price point is definitely lower than most girls charge and other sites.
X Love Cam has a banner on their site telling the world that they won the award for "best European cam site" at the 2015 Live Cam Awards. Personally, I don't know those awards or the organization behind them, but I have been enjoying XLoveCam for a while now and I don't have any issue with them winning such an award.
Lets start off with the first thing you see when you get to the site: the design. It looks really good. It doesn't look super different from most of the better cam sites out there, but that's okay with me.
It's Got an Excellent Site Design & Great User Features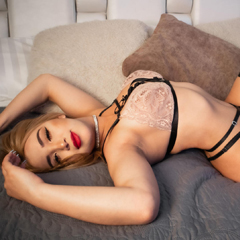 The thumbnail preview images for every cam can be resized from the left-hand side of the page and it is there that you will also find quick advanced search/filter options that immediately change the cams displayed in front of you. Also, hovering over an image pops up a live view of the performer at that moment which is a feature that I take full advantage of on any site that offers it.
This feature lets you see exactly what they are doing in their room, but the window isn't big enough to really give you a sense of the quality of their cams - so for that I recommend clicking into their room to see.
Not All Cams are Going to be in HD
This wouldn't be such a big deal if all of the cams were HD, but that isn't the case. There isn't any HD filter to easily bring up just the high-def cams, but when you hover over a preview image you will see an "HD" in the corner of the cam window indicating if that performer is providing high-definition visuals.
The bad news is that only about half (maybe a little more) of the cams are HD, but the good news is that generally the ones that aren't HD aren't bad quality and I have had some very fulfilling experiences with non-HD girls. Although, to be honest, 95% of the time I stick to HD cams - especially since the price doesn't really differ. And speaking of price, that is a definite plus of this site.
The Rates are the Best Part of this Site
The girls seem to set their own per-minute price, but almost all of them fall within the same range and that range - when doing the conversion - is about $1.50-$2.50/minute. Ya, that is quite a good price point and add that to how sexy and willing to please these Eruo babes are, and you can see why I keep coming back to X Love Cam.
This is also one of the sites that I visit more often on my smartphone. Their mobile site looks good and cam quality matches what I see on my desktop. Also, on the mobile site you can tap on the little camera icon on a preview image and get an instant live look at the performer's cam. I have never seen this feature offered on a mobile site and it is awesome!
If You Like European Cam Girls Then Head On Over to Here
Being a European site filled with Euro girls, you will be getting many different languages spoken. Some chat rooms I go into I have no idea what people are saying, so pay attention to the language flag on a girls cam if that matters to you.
As I usually make sure to point out, it is free to go to the site and browse around and check out the girls and their cams. So, I highly recommend you do that with X Love Cam. See just how hot and sexy these Euro chicks are and for the price they charge, I have a feeling it won't be long before you are taking some of them private.
Click Here To Visit Website
Similar 🏆 Top Cam Sites