These are the best international cam sites around. They're either for those whose English is not their first language, or those looking for international cam girls. Know of a good site I should add? Email me.
International Cam Sites
The Best Performers From Around the World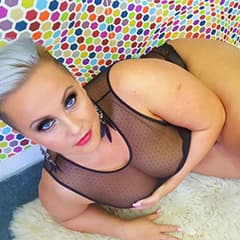 What's better than women taking their clothes off and masturbating (or maybe men or transsexuals)? Well, personally, women taking their clothes off, masturbating and speaking to you in another language! If you're like me, you've gotten bored of regular American cam girls and have started looking for something a little more interesting.
So I've scoured the Web for you (and myself) to find something a little more exotic. Welcome to the list I put together of my favorite international cam sites! I did all the work so you don't have to. Find that hot virtual girlfriend you've been searching for in every part of the globe. They have cam sites in German, Dutch, Japanese, Spanish, Russian, Polish and Finnish to name a few.
Choose Your Preferred Country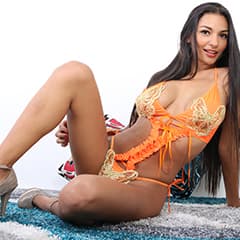 If you like German girls in particular check out Jetzt Live. Are you into sexy Dutch babes? Then peruse Netherlandse Cams. We've got you covered for Japanese models with DX Live and Spanish models on Cams Contactos. Or maybe you like it in Russian? Then RusCams and Runetki are the sites for you. Discover the Polish performers on ShowUp.tv as well as the Finnish chicks on Live Seksi. There's something for everyone across this international list!
These sites feature a wide variety of performers including white, black, blonde, Latin and Asian, among others. A lot of the girls I encountered spoke more than one language too, so if you ever get sick of trying to communicate in a foreign language you can probably find a sexy lady who speaks English too.
Lots of Cam Categories and Features
In addition to all those sexy girls, there are also a variety of categories for you to sift through and these babes do a lot of naughty stuff on cam. Perv on lesbians, couples, chicks stripping, anal sex, BJs, sexy lingerie, sex toys, fetishes and a lot more. Go private, be a voyeur on a free chat, or go cam2cam. No matter what kind of mood you're in, one of these international babes is guaranteed to take you on a wild ride without you ever having to leave home. If you like Japanese models, then head on over to DXLive.
An Amazing Selection of International Performers
All of the mobile experiences are fairly smooth and user-friendly. They tend to reflect the standard sites well and often look good. Most are ad-free, creating a great environment to fully enjoy all the sultry action going on inside. Maybe you want to hear another accent, maybe you're into foreign girls, whatever the case may be, these sites have got you covered on an international level. So what are you doing still reading this? Get in there and indulge in delicacies from all around the world (and by delicacies I mean pussy).

The German beauties on Jetzt Live are hot and horny and put on great live cam shows. One look at their sexy teaser video will make you want to chat with these babes right away.

Although these live cam performers are from Holland, you don't have to speak Dutch to enjoy their naked bodies and chat with them. And there are many sexy girls to choose from.
The Best From Around the World
Get tips on how to mingle with girls from all over the world on cam!

Bring your love for Japanese girls to DX Live and experience them in a live cam format. If you don't understand Japanese, don't worry, the site has an English version.

If you've never experienced Russian girls on live cam before, well, now's your time. Runetki is a good-quality site with sexy babes who want to chat live and get naked.

Morbo Cams is a Spanish sex chat site. It's free to browse and see the Spanish babes live on webcam. The site is mobile-friendly and there are a variety of shows and price points.

Don't bother searching for the handful of Latinas on other live cam sites. At Camera Prive, that's all you'll find! They have low per-minute rates and free chat rooms too.