Hey, my name is Paul and this is my review of TopChats.com. Expect an above-average live cam and chat review site with paid reviews as well as user reviews. It even has an interesting awards section. Email me if I missed anything.

Pros
User reviews as well as staff reviews
They give out their own awards
The reviews are dated
Cons
No members' area screenshots
Bottom Line
TopChats has scoured the Web to find you the hottest cam sites out there and compiled lists of the Top 10 in a bunch of categories. Each review is thorough and detailed with all the information you seek. There are also user reviews (as well as the staff reviews) and you'll find a list of similar chat sites on each cam site your browse. It's a site that does all this well and even has an interesting awards section. Overall this is a solid site that gives you access to all the information you want to know.
My Full Top Chats Review
Review Sites Yield Important Information That You Need to Know!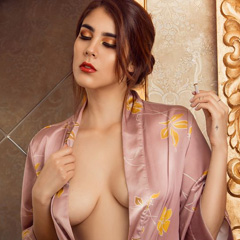 Sometimes I like to chat with strangers on the Web. I secretly get cheap thrills from talking naughty to someone I will never know or meet, whether that be a cam girl, a stranger on a live chat site, or a professional cam performer.
Whatever the case, I totally get off on sexually connecting with people through my computer. It makes me feel a little dirty and a little dangerous. If you're like me, you probably also love your cheap thrills and want to cut straight to the chase. You want to know what's what with live cam and chat sites and therefore have turned to review sites like Top Chats.
Their Ranking System is Pretty Scientific
TopChats boasts that is has the top ranking system online and I found them to be very good at what they do. Their bragging rights are supposedly due to their famous algorithm. They compile a bevy of related data that will determine whether or not a site should be among the Top 10. They take a look at online forums, recent trends and the popularity of a site. Testing out every feature they really get down to the nitty-gritty of whether or not a site is worth it. Compiling all this information they then go on to create their Top 10 lists (which seem to be fairly accurate) in a number of categories including adult, cam girl, chat room, dating, fetish, free, gay, roulette and more.
Detailed & Honest Reviews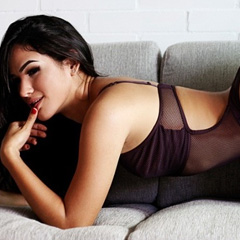 Upon checking out an individual Top 10 list you can delve further by checking out a site's review. The review itself is laid out nicely and starts by detailing a short synopsis of what you'll get when you enter. Then it breaks it down by what it will give you (the site's features) as well as the price and whether or not there are hidden fees. They let you know the pros and cons as well as whether or not it's worth joining.
Scroll further down and you will also find user reviews and ratings as well as similar sites. Each review is also dated as to when it was last updated (which is a nice touch). Overall this is a fairly standard-looking review format, but one that gives you all the information you want and lays it out easily for you to access.
And They Don't Hold Back Any Punches
The one thing I did find unique was its award section where they give awards for the site of the year, best user experience, best value, fattest growing and most innovative site, to name a few. I found all the award categories to be accurate and rather interesting, with well-chosen winners. This was a nice touch that gave it a little something extra compared to other review sites.
If you're like me you're constantly on your iPhone or Android, so a site that's mobile-optimized is important. And guess what? Top Chats has got you covered. When you access it on your phone it all fits to screen and there's a handy nav burger.
There's No Member Area Screenshots Though …
Okay so you're probably wondering what my complaints are. Overall I don't have a lot to complain about. The site does a good job of what it promises, although I did find slight discrepancies in their Top 10 lists. There also aren't any members' area screenshots, which isn't a huge deal, but personally I like to see what a site looks like on the inside.
Well there you have it, folks. TopChats.com is a well done live chat and cam review site that gives you exactly what you want. Each category brings you the Top 10 sites determined by the site's algorithm. It's laid out easily and you'll find all the information you need. Check it out for yourself.
Click Here To Visit Website
Similar Live Cam Reviews

Top Cam Sites gives you info on, you guessed it, the best live cam sites. Read reviews from both users and staff to get a good idea of the online fun you could be having right now.

MyCamGirl realizes the importance of the cam performer in your enjoyment of a live show. That's why they provide reviews, information, photos and videos for hundreds of hot girls.
Sign Up and Hear From the Experts
Updates, opinions and offers from dedicated cam users just like you!

Get both user and staff reviews. Top Chats gives you info about live cam sites and sexy performers, so you can pick the best one for you.

RabbitsReviews is the best place for adult reviews. Their list of live cam sites is thorough and provides you with useful information about both free and paid chat sites.

Sex Cams 101 presents a simple and easy-to-navigate site filled with mini and full reviews of live chat sites. Read and compare info to find the best one for you.

Reviews of all the best adult cam sites are on Cam50. The site provides honest information about each as well as giving it a score. Use it to decide which live sites to check out.

The live cam reviews on Sex Cam Reviews provide detailed and honest comments from experts and users. The information is very helpful in deciding which site to visit.

With a clean interface, Xer Cams provides honest reviews of cam sites. There are lengthy posts for each site as well as ratings and stats that will help you decide which ones to join.