Adultwork is a great dating site where many members are actually XXX live cam models. The site's also got endless community features and you can try to even hook up with your favorite cam girl. Shoot me an email sometime.

Pros
Extensive Member Profiles
Variety of Cam Girls
Cons
Cluttered Site Design
Limited Free Chat
Bottom Line
Adultwork.com is definitely worth a look as a great place to find cam girls that you can hook up with. There are 100s of girls online at any given time ready to chat. The site provides a large diversity of models and some even double as escorts. It can get expensive if you're constantly going in group chats and private chats, but it's worth the money. The more you're willing to spend, the more fun you can have. Check out Adultwork.com and all it has to offer.
My Full Adult Work Review
I Wouldn't Call It Work Per Se …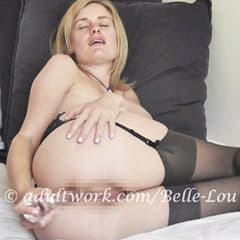 Want to meet horny cam girls in person? Do you enjoy a variety of uniquely beautiful women? Then Adultwork.com has got your visceral desires covered. The site is set up like a dating site and there's endless community features for you to enjoy. There are even escorts for those looking for companionship if you want to take that extra step with your favorite cam girl. Find what you're looking for at Adultwork.com.
Adultwork.com is a site where you can chat online with horny babes. A lot of the performers also double as escorts. This site is the perfect place to discover horny cam girls who will meet up with you in person. All you have to do is arrange a booking.
Narrow Your Search w/ the Use of Filters
The site design is cluttered visually (though not with ads), but despite that, it's not hard to find what you're looking for. You can search by gender, age, ethnicity, dress size, bust size, newest, rating, popularity, as well as who's currently online. The last one is great because you don't have to pre-book a show, you can just come online and find your mistress for the evening. You can also go into the advanced search and search by services, calling, orientation, location, authenticity, preferences and much more.
Use The Mobile Experience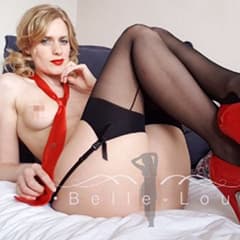 Sometimes life can be a little chaotic and that relaxing time you wanted to spend talking to your favorite cam girl can only be found on the go. Luckily for you, Adultwork has a great mobile site, so you can enjoy your experience wherever you may be.
There's Ladies & T-girls Here!
There are about 500 members on at any given time. While most of the cam performers are women, there are some men, couples and Tgirls. The ratio of women to men is 50:1, women to couples is usually 25:1 and women to Tgirls is about 10:1.
Mostly British Performers, But There's Others!
Webcams range from about $0.50/minute to $3.00/minute for group chat and $1.00/minute to $4.00/minute for private chat. The girls are from all over the world, all with different nationalities, although most of them are from the U.K. Each cam girl offers an extensive profile including how to arrange a booking, her availability, frequently asked questions, contact info, where she's from, nationality, gender, orientation, age, views and much more. Their profiles also mention what these babes are into and the outfits they wear.
Some of the performers' profiles are longer than others, but overall most have a fairly great one and you can get to know them a bit before you spend your hard-earned dollars on their sexy shows. The shows include plethora of different niches including role play, fetish, DP, masturbation, sex toys, feet, BDSM, watersports, tantric, uniforms and many more.
Group Chat, Phone Chat, SMS
There's a myriad of different ways you can experience each performer. There's 1o 1, group chats and voyeur chats, depending on how much money you want to spend. You can also book a show via MSN, Yahoo or Skype for an intimate time between you and her, which, let's face it, is always worth the extra money. There's also the possibility to phone chat and SMS chat.
Most of the cams look pretty clear, though the quality varies per model. There's a free preview on a lot of models' profiles, but they don't last very long and it's definitely worth it to pay for a group show or private show.
There's So Much To Do Here
There are quite a few community features on the site. You can submit humor and view all the previous submissions by users. Buy and sell things at The Marketplace or check out the blog. Join a group and become connected with other members. Are you a swinger? The site is connected to Swing Free, which is an anonymous environment where swingers can meet like-minded people. There's also Gay Swap, which provides a safe environment for adult products, services and content.
Whether you're looking for horny webcam performers on the go, from the comfort of your own home or in person, Adultwork.com has got what you're looking for. So come on in and unleash your fantasies.
Click Here To Visit Website
Similar ❤️ Cam Dating ❤️