Hey this is my review of Susi.live. This German live cam site features some extra sexy performers of all ages and sizes. And the low per-minute pricing puts less pressure on your wallet. Feel free to email me.

Pros
Low per-minute price
Many performers online
Good-looking interface
Cons
No free chat
No advanced search or category list
Most models aren't using HD cams
Bottom Line
Susi.live is a good-looking cam site with very good-looking babes. Most of the hotties are German, but many of them speak and understand English and when it comes to getting naked and naughty, language sure doesn't matter! Yes, the site does lack user features and most of the cams are not HD. However, the ones that are look great, there are plenty of babes online at all times and the per-minute price for hot cam fun is definitely on the low end of the scale (which is even more important since there is no free chat option).
My Full Susi.live Review
Plenty of Beautiful Babes Ready to Play
I will start this off by saying that I don't know who Susi is and I don't even know if that is a person's name or what else it could be referring to in the sitename Susi.live. The site is German and I even threw "susi" into Google Translate to see if it meant anything, but it didn't! However, odd sitename aside, let me walk you through it.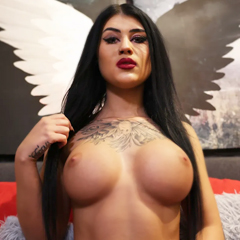 Good Design But Lacks User Features
First off, the design is good. It has a typical sex cam site look, just modernized a little for a clean visual and very easy navigation. Now, when I say easy navigation, I mean that all of the online performers are right there in front of you as thumbnail images. However, what they are missing is an advanced search or even a category list. All they offer is a basic search, but that doesn't help at all unless you are looking for a specific model and you know her screenname.
No Free Chat But Low Per-Minute Costs
Besides the lack of user features, the first thing I noticed while browsing the site was that there is no free chat option. When you click through to a performer's page you will see some photos of her or a pre-recorded preview/welcome video of her being flirty and sexy, but if you actually want to see her live on cam you'll need to pay. Now, the good news is that the price is quite good.
When I went to purchase coins I saw that each cost 1 Euro, but they look to always be offering an extra 50% for free. So, for example, I got 15 coins for 10 Euro (there are also bigger coin packages, but it was my first time on the site and I just wanted to test it out). Now, obviously that comes to .66 Euro per coin and all the performers are charging either 1 coin/minute or .5 coin/minute.
That is pretty cheap. Sure, it may be more expensive given the exchange rate of the Euro with whatever currency you use, but it is still a very nice price point for live sex cams. And it did make me a little less angry about not having free chat rooms (which the vast majority of live cam sites do offer). Many of the models also have videos for sale, covering masturbation to hardcore fucking, and the ones I bought cost me 10 coins.
Some HD Cams and a Variety of Performers
Getting back to the live action, let's discuss cam quality. Some of the cams are HD – and you can see an "HD" logo on the model's thumbnail, if she has one. The HD cams looked great, while the others looked average. Thankfully the motion and movement was fluid regardless, but I did generally stick to HD babes given the difference in image quality.
Speaking of "the show," when you click through to a chick's "sex chat" room you will often find her already naked and playing, especially if there are already other members in the room. What goes on in the shows seems to vary quite a bit. One gorgeous babe I checked out would only show her tits, whereas another model was more than happy to fulfill all of my requests.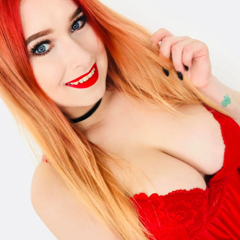 I have been back a few times since my initial visit and I have had the same experiences every time, with some very open models and others more timid. However, I am not sure if they all understand English and it's possible they weren't quite understanding what I was typing. Either way, if I find an unresponsive babe I just leave her room and check out another one. There have always been plenty of performers online and - because of the low price point - checking out a babe for only a minute or two before leaving doesn't hurt my wallet.
The Site Is Worth Checking Out
Susi.live is definitely missing a few things that most of my favorite sites have: free chat and advanced search tools. But the price is great and the cam quality is generally better than most similarly priced sites and those are two big factors - along with all the hot chicks of course - that make it worth checking out.
Click Here To Visit Website
Similar 🏆 Top Cam Sites