Thinking about earning money as a cam girl? X Model is a great place to start. Let me tell you all about it, and if you have any questions, send me an email!

Pros
Earn 45% of your revenue
Broadcast on high-traffic cam sites
Referral bonuses
Cons
Unknown verification process time
No resources for newbies
Bottom Line
Have you thought about earning cash as a sex cam performer? You'll definitely want to check out X Models. They work with top cam sites, like Xcam and CamBabes, that all receive a high amount of traffic from users worldwide, meaning you're likely to get lots of exposure. They offer a 45% revenue share with plenty of ways to earn extra cash through referral bonuses. Instead of getting tips, you'll make money primarily through private shows, but you're free to decide your price. Signing up is easy and you can start earning cash right away!
My Full XModels Review
Make a Living as a Cam Girl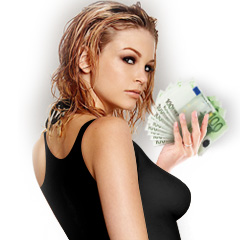 I'm in the lucky position of getting to work from home every day. I gotta tell you, it's awesome. I get to create my own hours and work as much (or as little) as I want. For some, that kind of work/life balance might seem like a pipedream, but it doesn't have to be. Many people, especially women, are making a career change and becoming cam girls. And why wouldn't they? It's easy, quick cash - and fun. XModels is worth considering if you want to take the plunge.
As a performer, it's all about visibility. The more users you have watching you, the more money you can make. One of the advantages of XModels is that you'll get your face on popular sites, like Xcams and Cam Babes. They generally receive high-level traffic globally, which means a higher possibility of getting your name out there - the formula for success as a performer is popularity = cash!
High-Speed Internet Required
You'll need a high-speed internet connection and a laptop to get started. I recommend going with a wired connection to ensure the best speed. Wifi's more convenient of course, but you never know when it's going to unexpectedly cut out on you. Plus, it avoids potential buffering issues and there's nothing people hate more than a cam girl who lags. Either way, a minimum upload speed of 200kbit/s is required by X Models, so I'd run a quick diagnostic check before signing up. If you don't hit it, then it's time to get a better internet package.
Signing Up is Easy
Next, it's time to prove you're legal. After creating an account you'll get a verification email - pretty standard stuff for most sites. Then you'll need to submit a picture of yourself, a photocopy of an I.D., like a passport or driver's license, and a recorded video of you holding the I.D. up to your face to prove your identity. Unfortunately, I couldn't find any information on how long it takes for them to reply once you've submitted the documentation, but I doubt it's very long. New webcam babes mean cash coming in for them too, so it's in their best interests to get you set up as quickly as possible!
Tools to Ensure Maximum Privacy
Of course, there's still an element of privacy you'll want to preserve. After all, who wants their relatives to find out they cam for a living, right? The privacy tools let you block specific countries from seeing your webcam. You can even take it a bit further and select a radius around your physical address, so there's no chance of running into someone at the grocery store saying, "Hey, you look familiar." They're also okay with girls only showing their body on webcam, so if you want to hide your face or do something a little different, like wearing a mask, during your shows, you're allowed.
Earn Money Through Private Shows
Alright - let's get to the good stuff. How much money can you actually earn and how does payment work? Revenue share is 45%, meaning X Models gets 55% of all your earnings. That's fairly standard for the camming industry. But their referral program lets you secure even more cash! If you bring in another model, you can choose either 10% of her profits for one year or 5% of her entire lifetime as a performer. If you refer new users, not only can you get 30% extra on the credits that visitor spends with you, but also you'll get 10% on the credits they spend on others! So how do you collect all this cash? By direct wire transfer (in Euros only) or through the payment services Epayservices and Paxum.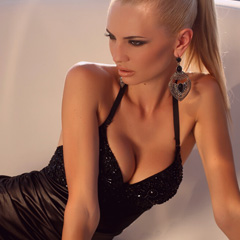 Unlike Chaturbate or MyFreeCams that operate mostly on tips, private shows are the bread and butter of XModels. You'll do whatever you can to tease and titillate the guys in free chat and eventually, one of them will request a private show with you. How much you charge per minute is your choice and obviously, the longer they stay with you, the more you'll earn. You can even let other users spy on your show and make more money. Finally, VIP shows can be requested by users who don't want others spying on their show - but naturally, you'll charge a higher premium for those!
Make a Career Switch Today
Whether you want to make camming a full-time career or you're looking to make a little extra dough on the side, XModels is a good place to start. Since you're new, it's important to remember that camgirls don't make loads of cash overnight and don't get the huge influx of users that seasoned performers do. But as the saying goes, "You get what you work for, not what you wish for." Eventually, as you build your fanbase, you'll see the cash rolling in quicker than you'll know what to do with it! But don't take my word for it - google the countless success stories of models paying off their debts and buying cars and even homes with the money they've earned.
Click Here To Visit Website
Similar 🎥 Become a Cam Model

BoleynModels is a one-stop-shop for cam modeling. They're an agency, but their site also provides a lot of resources and tips on everything from lighting to performing to getting paid.

It's super easy to start broadcasting Chaturbate. They even provide a step-by-step guide on exactly how do it and what's involved. Sign up today and start earning cash!
Get Exclusive Tips and Tricks
Turn your cam girl sideline into a full-time career!

Work for yourself and be part of one of the best sex cam sites on Jasmine.com. Decide when and how much you want to make and get 24hr support. It's supereasy to get started.

Ever wanted to have a career as a cam performer? Stip Chat offers up to 60% revenue share and plenty of ways to make cash as a live cam girl. Earning money is easy!

Stream anytime you want worldwide. Flirtymania Plus is an independent webcam project. Broadcasters here receive payments directly, without agencies and intermediaries.

Only Fans is one of the best places on the Web to sell your sexy selfies and steamy videos. Get weekly or monthly payouts and an 80% commission on all earnings!

Amber Cutie is a nerdy, busty cam girl who also runs a fantastic forum full of information on the cam industry, provided by her and other performers. Ask all your cam-related questions here!

We Cam Girls is a community for cam performers. Thy can sign up and communicate with each other to exchange information about sex cam sites and the business related to it.

Stripper Web has been around since 2002. This community forum site has grown to 10,000+ members who are there to learn and help others with the business of being a live cam girl.

Cam Girl Wiki is a great resource for performers. The wiki is written "by cam girls, for cam girls" and provides lots of good information about all aspects of the live sex chat business.

Become a cam girl and earn money in less than five minutes on XModels. Be your own boss and decide how often you broadcast yourself and choose the payout method you prefer.