Fling.com has a great mobile option but there are usually few members online. Still, there are some sexy extensive member profiles if you're searching for love or just casual online dating. Share any comments by email.

Pros
Good mobile interface
Extensive member profiles
Cons
Lots of scams
Few members actually online
Bottom Line
Welcome to Fling.com a hookup and dating site with something for everyone. Beware there are quite a few scams on the site of fake women's profiles asking for your email and then trying to steal your credit card information. However, there are many users looking for love too. Meet some great people and get everything you're looking for, from casual hookups to relationships. Have the fling you've been searching for today.
My Full Fling Review
Go On and Have Yourself a Fling!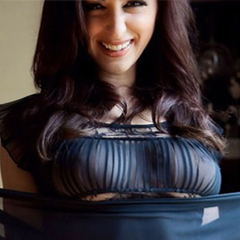 Are you looking to mingle with the hottest singles in town? Welcome to Fling.com where you can find sexy partners to fulfill your every desire. This is a dating site where you can find some hot and horny individuals and couples.
The site flows well and is fairly easy to use. When you first sign in you can check out a few different sections including whose online now, members on video chat, featured members, who's viewed me, my friends and favorites, popular member photos and videos, premium movies of the week and many more, but a couple take you to other cam sites or porn sites.
Nearly 12 Million Profiles in North America Alone
In North America alone the site has over 11,910,000 members. Although a lot of them don't seem to be active. On average there were about 2,000 members online every time I logged in. The ratio of women to men is 5:1, which makes me skeptical. The site probably has quite a few fake profiles.
There are a lot of great things this site offers including a free membership. Or you can upgrade your profile to a featured one and increase your chances of finding that hot hookup. Featured profiles are highlighted on the search result pages. Let people see you first so they can delve into your goodies before somebody else's.
Each profile has the option to be fairly extensive, with photos, interests and a myriad of other personal information. You can search for other members by distance, last login, photo count and most popular. As well you can "find a fling" by choosing your sexual preference, gender, age, country, people online, etc.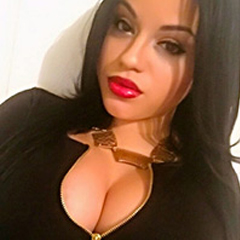 The site is offered in a number of different languages including English, Dutch, German, Spanish, French, Italian and Portuguese, so you can easily interact with members no matter your mother tongue. There are all sorts of possibilities for interaction including group chat, PMs, adding friends, winking, favorites and more. Check out the video chat section where members are streaming live and you can do the same. There's even a bonus section with clips from Reality Kings videos.
Most Profiles are Real, Some Are Not
The site seems to be somewhat real and somewhat fake. A lot of users reported having problems with beautiful girls messaging them and then getting them to start using email and eventually disclosing their credit card number in order to meet them. There were plenty of happy users too, but beware that there are a lot of potential scams happening.
I Say Go For It!
And watch out for the annoying banner ads. They definitely got in the way of me enjoying the site to the fullest. They were super flashy and took me to other smut sites I wasn't interested in. What I did like was that I could take this adult hookup and dating site on the go with a great mobile experience. Everything runs fast and smooth and the overall design is user-friendly.
Find the fling you're searching for on Fling.com. There are tons of open-minded people you can explore your fantasies with, whether you're looking for a relationship or a steamy hookup. Make a profile and check it out for yourself.
Click Here To Visit Website
Similar ❤️ Cam Dating ❤️