Hot Chicks Everytime!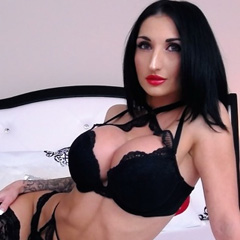 I will admit that Slut Roulette was one of the last roulette sites I discovered. I had already experienced most of the others in the list so in a way this one was a welcome change from what I had been seeing a lot of. Namely guys!
Yup, as most of you know from reading my reviews of the other roulette sites, most of the people on cam are dudes. Yes, there are some females – and I do love the excitement I get from finding a true amateur female on a roulette site and having a really hot conversation with her – but 95% of the time I find myself going to the next cam and the next cam and the next cam and seeing guy after naked guy.
Generous Variety of Women
... the first time I landed on Slut Roulette I was very happy to see really hot chicks.
So, with that in mind, the first time I landed on Slut Roulette, I was very happy to see really hot chicks. There was a cam window with a hot girl in it, below that was another window for me to turn on my cam and next to both windows was a large chat area where I could communicate with the girls. Also, there's a category list that allows you to select the type of girl you want (redhead, BBW, porn star, MILF, Latina and so on and so forth).
These Ain't Amateurs!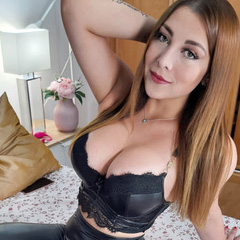 Yes, these aren't amateur/regular chicks like you will find on true roulette sites (when you do manage to find a girl there), but they're hot and fun and always ready to get naughty with me – and you. At first, you can check out the cams for free, but after a minute or two the site will start asking you to verify your age. This is free, but it does mean providing an email address and picking a username. This isn't a big deal, but what happened after I did that caught me by surprise.
… the cam quality is generally good, with some even in HD.
You see, I was anticipating going back to the roulette cams after registering, but that wasn't the case. Instead the site took me to a regular free cam site. I was a little confused and there was no way to get back to the roulette area. I thought that maybe it was some kind of signup issue, but next time I visited and logged in, the same thing happened as I was directed back to the cam site.
High-Quality Cams
Now, the good news is that the cam performers are hot (as I keep stressing) and the cam quality is generally good, with some even in HD. You get a free chat, gold shows and private chat options just as you would with any other live cam site, but no "roulette." You see, the Slut Roulette site becomes Slut Roulette Live once you sign in.
It's a little weird to have it switch up like that, but in the end Slut Roulette was always about cam chicks, so the method in which they're displayed isn't that big a deal. And if you want a break from all the naked guys on other top sex roulette sites, then Slut Roulette could really hit the spot. But if you're looking for something else, there are lots of cam sites in the sea, so check out my other reviews for sites like Camarads, BazooCam, CamTubeChat, Omexxx, HotRoulette, and CamRabbit.