The best thing about CamTubeChat is the amateur performers and the fact that you can see so much hot live action for FREE. Still, purchasing tokens will add value to your experience. Feel free to email me.

Pros
Plenty of cams online
Loads of free nudity and hardcore
Cons
Many non-HD cams
No advanced search
Interface isn't mobile-responsive
Bottom Line
The site may lack some features and search options that are becoming standard among the top-tier sex cam sites, but if you're looking for amateur performers and lots of free nudity and hardcore action then you should definitely make Cam Tube Chat a stop on your sex-cams list. Finding cams of high quality might take you a few more clicks than on some of the bigger studio sites, but these are real amateurs and you can do so much without spending a dime. Check it out!
My Full Cam Tube Chat Review
A Tube Full of Amateur Cams!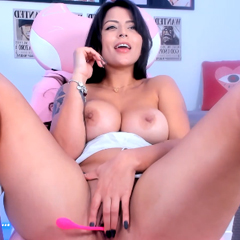 One of my favorite porn niches - besides live sex cams - is amateur. And not just the semi-pro stuff, but more the made-at-home real amateur action. I mention this because one of the reasons I like CamTubeChat is that the performers are those real made-at-home amateurs I love watching in recorded porn vids - and now I get to watch them live!
In fact, as I write this I have the site taking up half my screen's real estate, open to a cam with some hot chick blowing her man. The guy is out of frame - except for his cock - and this amateur hottie is sucking and licking and stroking it while also watching her screen to see what the chat room is saying and asking her to do (yes, I made a few suggestions, which is why this has taken me a little longer to write than it might have otherwise).
Girls, Guys, & Shemales Galore!
Anyway, the point is that the girls, the guys, the couples, the trannies, they're all sexier than silicone-enhanced pornstars. Oh, and did I mention that I'm watching the blowjob for free? Yup, I haven't dropped a penny yet and I'm getting all that hardcore amateur live-cam goodness - and you can too.
CamTubeChat is one of those sex cam sites where much of what occurs on the cams is done for tips, which means the performers chat and play in the free room and the more people tip, the more they do. But this also means that if I happen to be a in a room where other people are giving the chick the tips she needs to suck her nipple or stick a dildo up her ass, than I also get to enjoy the view - for free!
Gotta Spend a Few to Get The Performer's Special Attention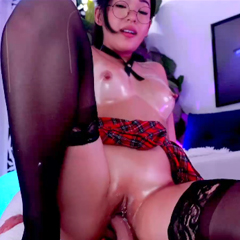 As with other similar sites I've enjoyed my fair share of free viewing, but after a while I do like to purchase credits and spend them on the babes I like. First off, if you don't spend any money then the models won't pay much attention to you and they definitely won't do any of the sexual stuff you ask for. But also I like to support the really good performers and give them tokens to show my appreciation for the pleasure they're giving me.
And I don't always want to have all the other people in the chat room around when I spend time with a cam girl, so I often will use my tokens to take a girl or couple private where there's a per-minute charge, but I have her all to myself and I'm her only focus as well.
Excellent Site Design & Easy to Use
As for the site itself, it looks good and is very clean and easy to navigate. There are tabs at the top of the page that let you quick-filter females, males, couples or trannies. And the "tags" section lets you filter by category such as anal, ass, cumshow, etc. There's no advanced search, though, which is disappointing. And there's no mobile-friendly interface either. If I go to the site on my smartphone it's just the desktop version, which obviously doesn't make for a nice mobile experience.
When you hover over a cam's thumbnail you don't get a quick view at the live cam room, which is a feature many sites now offer and one that I really like. The thumbnail does refresh fairly often at least with a live shot of the girl's room, so at least you get an idea of what's happening at that moment without having to click into the room.
And finally we come to cam quality. Normally I get to this sooner in my reviews, but this time I got caught up with other stuff (the guy finally came and now I'm watching two chicks in a 69 position licking each other's shaved, pink pussy).
Cam Quality is a Bit of a Hit n' Miss
Ok, so the cam quality: Well, it's a little hit-and-miss. But I find that a good number of the cams on CamTubeChat.com are marked HD and most of those live up to my HD expectations, especially given that these are amateurs performing from their homes and not chicks set up in studios. And remember that it's free to browse so even if you land on a crappy cam, just move on to the next without it costing you a dime.
Click Here To Visit Website
Similar 🏆 Top Cam Sites