On AdultFriendFinder you can find hot people with webcams ready for cybersex. There are tons of community features and an advanced search engine. Share your comments via email.

Pros
Advanced Search
Huge Network of Members
Great Community Features
Cons
Gold Members Have to Pay for Certain Features
Escorts Masquerading as Users
Bottom Line
Looking for a one-night stand, hot hookup or that special someone? Well, Adult Friend Finder might not find you friends, but it will probably find you lovers. This real dating site is great for interacting with a huge network of members across the globe. Jump on webcam, chat with sexy singles and share photos and videos with other users.
My Full AdultFriendFinder Review
Looking For That Special Friend?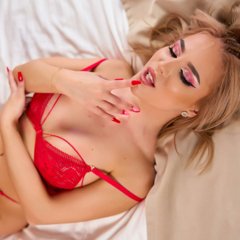 Adult Friend Finder is a hot site to "hookup, find sex or meet someone hot now." It's a real dating site where you can interact with sexy people looking to fuck, jerk off on camera, or meet that special someone. Whether you're looking for hookups or good company you can find it online here.
It's Got Features Up the Ying and down the Yang
Adult Friend Finder is a dating site on the top of my list for numerous reasons. There's a plethora of interactive features and a massive members' base that continues to grow quite rapidly. You can browse in a number of different ways. You can go straight to who's online, check out new matches, members that are near you, VIP members, or browse within the advanced search, which lets you check off a number of categories including man, woman, couple, TS, group, gay couple and lesbian couple. From there you can choose their kinks, age range, distance, what they have on their profile, race, sexual orientation, body type and the list just keeps on going.
There's Over 60 Million Members!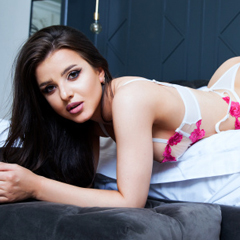 The site is large, but be warned that there are a lot of users on the site looking for clients as opposed to casual sex or hookups, though there's definitely a market for both. In North American alone there are over 64 million members. While that's the majority of the site there's still a large presence of members worldwide. You can find hot singles, swingers, straight women and men, and a large gay and lesbian community. There's something for everyone on Adult Friend Finder.
The ratio of men vs. women is about 10:1. Most profiles are fairly elaborate, complete with photos, videos and tons of details. You can also filter your results by how much info and/or photos, videos, etc. of a person. You can interact in a number of different ways including watching members broadcasting live on webcam, broadcasting your own, joining in chat rooms, flash chats or instant messages.
The Gold Membership Certainly Has It's Benefits
When you first create an account it's simple and free. However, the free account will only give you access to the search area of the site and let you participate in the occasional chat room. It's quite limited and you can't contact other members. It isn't really worthwhile until you get the gold membership, which is $30 for the first month.
Once you've upgraded to gold you get access to user blogs, instant messaging, forums, live cams and magazine articles. The gold membership doesn't give you full access though and there are some features you'll have to pay extra for.
The More You Fill Out Your Profile The Better
Once you become a member you can also use the point system. You're granted points for a number of activities including adding pictures, flirting and so much more. Once you've collected enough points you could potentially get a free gold membership for a month. You can upload many things on your profile including photos, videos, questions, your blog, birth date, languages, astrology, what you're looking for and as short or lengthy an introduction as you please.
They've Even Got A Mobile Site
There's a whole different mobile site you can access as well, which is optimal for browsing on the go. Both versions feature ads, though, which are a little intrusive and distracting.
In the end, if you're looking for casual sex, hookups, one-night stands or something a little more regular you have a good chance of finding it on Adult Friend Finder, especially if you live in a metropolitan area.
Click Here To Visit Website
Links of interest
AdultFriendFinder belongs to what used to be a publicly traded company, FriendFinder Networks, so the site got fairly wide coverage in mainstream media. Surprisingly, they're not that active on social media platforms, while they have a
Wikipedia page and an active
Twitter account, I couldn't find much else. Review sites give a mixed picture, with some screaming scams while others give a favorable review:
TopCamSites. I'm looking for cool links to add here, so email if you have any to suggest.
Similar ❤️ Cam Dating ❤️