Gettin' off on Ladyboy Cams is pretty simple. It's easy to navigate and the ladyboys are asking only $0.99/minute for a private XXX shows! Please email me any comments.

Pros
$0.99/minute for private chat
Browse the site and free cams without registering
Easy to navigate
Cons
Generally poor cam quality
Not many performers online
No advanced search engine
Bottom Line
This live cam site has lots of registered ladyboys, but not many of them are live at any given time. Also, they're all working with fairly low-quality cams with average image quality and often poor frame rates. With that being said, they're all only asking $0.99 per minute for a naughty private chat. That low price is definitely appealing and could make up for some of the negatives.
My Full Ladyboy Cams Review
Gotta Love the Ladyboys!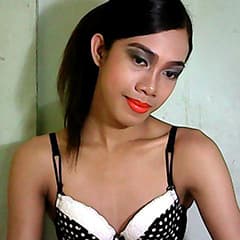 There was no uncertainty about the kind of site LadyboyCams was when I first found it. And being in the mood for some live ladyboy fun, I was ready for what they were offering and excited to get there. However, you probably noticed that the site is low down on my list in the Shemale Cams category and there are a few reasons why.
5,000 Ladyboys Online
The first one hit me the second the site loaded on my computer - there weren't many performers online. However, I've been to enough live cam sites to know that that could just be a product of the moment. But I have been back a few times since and each time I've only found between 10 and 20 performers online, which isn't much. Especially since there are over 5,000 performers total on the site.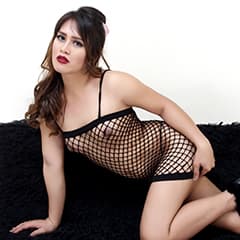 The design isn't anything to write home about and looks pretty dated. But at least it's easy to navigate. There's no advanced search engine, but that isn't a huge deal when there are so few cams online. A bigger negative is the quality of the cams. I checked out a lot of them on my visits (it's completely free to browse the cams and the chat rooms of all the ladyboys) and I found very few that I thought looked good. Generally they're average in quality at best and the frame rates are also poor, with the movements not always being very smooth.
Cheap Per Minute Rates!
So, why is it even on my list, then? Is there any good news? Yes there is, folks, there is some very good news. Yes, you have to pay to take the ladyboys for some private chat time (where they get naked and start stroking and doing what you want), but doing so will only cost you $0.99 per minute! Yup, they're all charging the same low price for a private chat and given how important price is on live cam sites that's a big checkmark in the plus column.
Is it enough to make you check out the site? Well, it should be. I mean, it's free to do so and you don't have to even register to check out the free chat rooms and cams. LadyboyCams isn't a site I visit often because the cam quality is a deterrent, but that price point is the reason I go back from time to time.
Click Here To Visit Website
Similar Trans Cams

Go Shemale Cams is a transsexual cam site where male performers are in the process of becoming a female. Watch these beautiful performers live on cam.

On ShemleCams.sex you'll find lots of hot Tgirls performing on HD webcams. There's a variety of show options, with private, party and gold ones, which are a cheaper option.
Get Top Email Deals on Trans Cams!
Tokens, minutes and other incredible deals - FREE!

Take your trans-loving experience to the next level with My Tranny Cams. There are beautiful shemales with nice bodies live on cam, looking to chat and play with you right now.

One great feature on Trans Live is that you can often find naked Tgirls on cam for free. There are many chat options in fact, as well as lots of shemale performers to choose from.

For only $1/minute you can have live sex with hot performers on Tranny Cam Models. You can use the advanced search engine to find the perfect transsexual for you.

Ladyboy Cams is easy to navigate and it's completely free to browse. More good news is that when you decide to have a private sex chat, it'll only cost you $0.99/minute!

There's a good variety of trans performers on Shemale.com. You'll find a good search engine as well as informative articles and, of course, all the sexy Tgirls on their webcams.