Leave Your Connection to Chance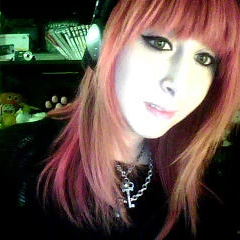 It's been over a decade since Andrey Ternovskiy came up with the idea for Chatroulette. The site blew up almost overnight; since then, dozens of other sites have aspired to the same success. So, the concept itself isn't revolutionary anymore. But if you're into these chat roulette-style cam sites, you'll be excited to join the community on Bazoocam.com.
You don't have to chat with anyone you don't want to. Just use the "next" button and move on to the next adventure.
It's quick and easy to start from the minute you land on the homepage. There's also no obligation to create an account or jeopardize your anonymity. However, it is necessary to enable your camera, the site suggests shaking things up by wearing costumes and masks. Otherwise, just turn on your cam and show off your gorgeous face!
Bazoocam promotes itself as an 18+ social platform where you can meet cool and friendly people worldwide. Type out your conversation, communicate over a webcam, or even play interesting built-in games to pass the time. You don't have to chat with anyone you don't want to. Use the "next" button and move on to the next adventure.
Break the Ice in Multiple Languages
Bazoocam is optimized to work with several different languages. Did you know that it was initially a French website? That's why you'll sometimes notice small Frenchisms trickling around the site. For example, the "Start" button on the homepage is automatically in English. But when you go to the Blog page, the button reads "Chattez," which means "to chat."
If you prefer to speak to someone closer to home (maybe you can meet up later in IRL), you can do so easily. Just click on the box that only matches you with people in your area. It does display the city you live in for others to see, so don't select it if you feel like taking an international adventure.
There are thousands of other users from every country, like France, Japan, Italy, and the United Kingdom. You can change your settings, so the site switches to any available language by clicking it from the top right-hand corner.
100% Free to Use Any Time of Day
Many cam sites advertise as free to use. But then you sign up and discover that your experience is limited until you pay. On Bazoocam, your entire visit is 100% free, and you don't ever have to worry about whipping out your wallet. Just open the site and click start! From there, you can link up with thousands of other users looking to have a good time online.
It's so free that there actually isn't even anything for you to purchase. Once you begin, you can choose to chat with one person or click "next" to move on to someone else. There are no session timers to adhere to, and you can hang out for as long or as little as you like. Since there are so many users, it's not likely you'll ever land on the same person more than once.
A Basic and Outdated Webcam Site
Don't expect to see a state-of-the-art website design on Bazoocams. The interface is very basic, looking as though it was created in the 1990s and hasn't had an update since. There are no flashy thumbnails, profiles, extras, or bonuses. You won't see any search or filtering tools at all - the only button to click on the homepage is when you start your adventure.
There are no browsing tools, but the way they've set up the site, it looks like there are. You'll see a section to filter your partners by gender, but when you click on it, the site redirects to the popular cam site, Chaturbate. Similarly, if you click on the names of some users, it's an ad that redirects you outside of Bazoocam. Hiding ads behind what looks like usability isn't cool.
Add Friends to Reconnect Later On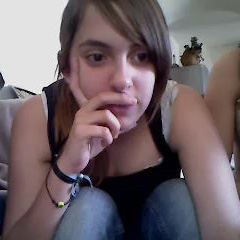 Did you have a fantastic conversation with someone you just met on Bazoocam? Similar to cam sites where you can add favorites, you can add people to your friends list. Get their email address, type it into the allotted box, and click the "Add" icon. Otherwise, click on the same icon while you're in an active chat with them, and you'll automatically add them to your list.
Play Games and Get Friendly on Cam
You can play three ice breaker games - Tetris, Tic Tac Toe, and Four In a Row.
Are you a shy person? You're in luck! Since you're interested in a chat roulette cam site, you're likely trying to make friends. But if you're uncomfortable striking up a conversation, Bazoocam can still be a fun, friendly experience. On top of the exciting chats you'll find yourself in, you can also play games with other users.
You can play three icebreaker games - Tetris, Tic Tac Toe, and Four In a Row. Initiate some gameplay by clicking on one of the three icons. It sends a request to the other chatter, and the game will begin if they want to play. Otherwise, you'll notice they skip you, and a new person pops up on your screen.
Is Bazoocam Really Safe For Work?
That question is up for debate. Although the site does state that you have to be over the age of 18 to use the service, there isn't any sort of age verification. It doesn't look like anything nefarious is going on. If you do notice something out of the ordinary, there's a clearly-marked button to report users at any time of day. The moderation team will investigate the user.
In my first chat, I left the camera off to try things, and someone immediately propositioned me for sex. The person on the other side of the screen also kept their camera off. So, there was no way of knowing what they looked like or what their age was. Despite being a webcam site, many users remained anonymous and only used that type of chat to communicate with me.
The site assures users that over 40 different people are constantly moderating things. These mods are always looking for users who are breaking the rules. I can't attest to how well they take care of things. But if they find anyone who is naked or explicitly looking for sex, they'll get a 20-day ban. The thing is, nearly every person was a man jerking off immediately.