Chat Orgasm not only has a great sitename it's also a live sex cam hub so you can browse webcams from a number of sites all in one place. Since some sites are free you're guaranteed easy nudity. Send your thoughts via email.

Pros
Access to a couple sites that offer free cams
Plenty of free nudity without even registering
Cons
Lacks good search features
Three of the main hub sites aren't free sites
Mobile interface is poorly designed
Bottom Line
You will see plenty of free nudity here, but you will also see cams for girls that require a private-paid chat in order to show you the goods. You see, Chat Orgasm is a live cam hub where you can check out cams from a number of different sites all in one place and while some are from free sites, others are of the paid variety.
My Full Chat Orgasm Review
It's The Best Kind of Chatting!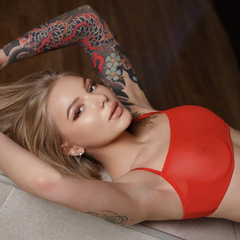 Chat Orgasm is definitely a unique experience when it comes to live cam sites, but I don't only mean that in a good way. I think the best way to get into this review is to tell you about how things went down the first time I checked out the site.
As is usually my way, I decided to click around a little without registering or anything. So, I clicked on one of the thumbnail images and it took me to the cam's page and within seconds I was watching some hot chick fingering her butt. Yup, I hadn't even registered and I was watching totally free live naughtiness.
The Cam Feeds Come Straight From Chaturbate
That was awesome, but the other thing I noticed was that the live cam image was watermarked Chaturbate (which as we all know is currently my top choice for free live cam sites). I went back to the homepage and clicked on another cam and it was the same thing. There was some hot nudity (sometimes even couples banging), but again the cams were all from Chaturbate.
I then noticed on the homepage that on the right-hand side above the cams were a few dropdowns, one of which was for "networks." This menu included Chaturbate as well as Streamate, Bonga Cams, X Love Cam and Live Jasmin.
So I figured that Chat Orgasm was kind of like a live cam version of a porn mega-site where your one membership gets you access to a number of different sites all at once. Well, not exactly. So, my next move was to register for a Chat Orgasm account, figuring that I could chat on all the different sites and get involved in the cam rooms. But I was wrong.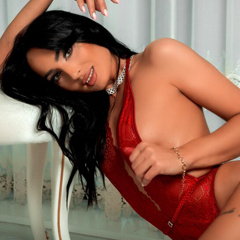 What happened when I registered and signed in was that I was taken to a WordPress admin. Honestly, I had no idea what the point of that was – and I still don't. Not only was there nothing to do in that admin, but it had nothing to do with ChatOrgasm, in that it didn't actually log me into anything on the site itself.
You Definitely Have to Register Here
Instead, if I tried to chat or interact within any if the cam rooms I was asked to register for the site from which that cam was coming from. So, the better way to look at Chat Orgasm is as a hub for sex cam sites. You have the five from the dropdown, but then if you scroll further down the page you'll find a list of other sex cam sites and these are literally just links to the sites.
Before I finish up here there are a few more things to mention, starting with the Chat Orgasm site itself and its clean, but minimal, design and lack of features. Besides the ability to sort the collection or filter it by a few basic categories, there isn't anything else offered.
This Site is More of a Live Cam Hub
Also, the reason Chat Orgasm is in the Free Cams section is because a couple of the sites they're showing cams from are free sites and you'll definitely see plenty of free awesomeness without dropping a dime or even registering. But you might have also noticed that three of the five sites aren't the free kind (Streamate, X Love Cam and Live Jasmin specifically).
I can't think of another live cam hub like this one and with cams from two free sex sites that means there's pretty much no way you can tour the site without seeing naked chicks. But the site itself doesn't really have many features and you'll have to sign up to each site individually if you want to do anything besides just watch.
Click Here To Visit Website
Similar 💰 Free Cam Sites

Pop open this can of CamSoda to enjoy lots of free nudity. You can join this live sex site at no cost and watch beautiful nude girls getting very naughty on webcam.

If you want to see or talk to naked girls, visit Chatfly.sex for 100s of live sex shows every day, at all hours. Win 50 free tokens in their giveaway and find your favorite cam girl.
Get Exclusive Email Offers
Save more on your favorite FREE cam sites!

There are lots of sites online with a variety of girls, couples and lesbians. Without spending a dime, you can watch live naked chicks and XXX shows on Chaturbate right now.

Yes, these are FREE live cams! There are so many hot and naked girls online and it won't cost you a thing to watch them strip and play with themselves.

You can experience a lot on Strip Chat for free, including live shows with beautiful babes. The cam quality is generally high, so there's no reason not to check it out right now.

You'll want to explore GoXXXCams if you like naked girls live and your cam shows free. There's so much nudity to enjoy here and the site is mobile-friendly too.

Cam4 has everything you want in a sex cam site. There are lots of girls online, many HD webcams and you can watch performers getting naked in live shows for free.

Chat Orgasm is a hub for webcams from a number of different sites. Some you have to pay for, but others are completely free, so watch naked girls and live XXX shows right now.