Jetzt Live is filled with sexy German babes and you can translate the site into English. Some of the live XXX performances are in HD cams and chatting in private can be very "rewarding." Share your thoughts via email.

Pros
Some HD cams
Majority are German performers
Free recorded teaser videos
Cons
No free video chat
No advanced search engine
Bottom Line
Jetzt Live is a German sex cam site and, yes, almost all the performers are German. The babes are sexy and horny and put on a great show when you take them for a private chat. However, there is no option to have a free video chat so you will have to pay in order just to see them live on cam. Thankfully, it's clearly indicated who has an HD cam and those generally do not disappoint.
My Full Jetzt Live (German) Review
Ze Germans You Are Lookin' For Are Here!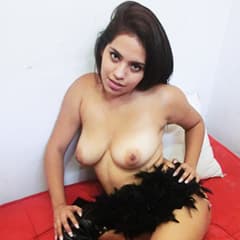 When I used to watch a lot of porn (before I started focusing my attention on sex cam sites) I was always intrigued by the German porn and the German chicks. There was always something a little more naughty and extreme about what they were doing that I found very arousing. So, when I came across Jetzt Live I was immediately intrigued as I had never seen a live cam site focused on German chicks before. As I browsed it for the first time I did see a few performers from Asia and other places, but the majority were located in Germany. So, are they as hot and horny as they come across in porn? Well, I can't speak for all German girls, but the ones I talked to sure were!
You Can Change the Language Settings Easily
Thankfully, there is the option to translate the site into English, because I do not speak or read German so I didn't understand anything I saw initially. I mean, sure, the basics are pretty standard and if you have ever been on a live cam site you will be able to navigate this one. But when it comes to notifications, menu items or purchasing coins I was very happy that there was an English option. What I wasn't happy about is that there is no free cam option. You can chat with any performer who's online, but in order to activate her cam you will need to pay. This is something you will find every now and then - and every time I am really disappointed.
Some Cams are HD Some are Not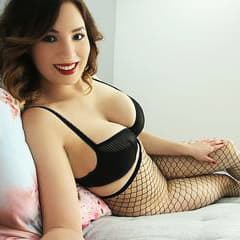 Being able to see a chick live on cam – even if there is no nudity – is key for me in deciding if I want to take her private and pay to spend time with her. On JetztLive I have make that decision based on blind chats, still images and sometimes a short recorded teaser video. At least the performers with HD cams have it clearly marked when you hover over their preview image and all the girls I ended up private chatting with had cams that lived up to the high quality I expected from HD. Unfortunately, most of the babes online, at least the few times I visited, were not working with HD cams.
The site itself looks good and has a modern design that is more and more common among live cam sites. However, it does lack some of the advanced features you might expect, namely an advanced search. Actually, that isn't such an advanced feature. It's a feature all sex cam sites should have. They do offer a category list, but that's the extent of it. The performers have profiles with some basic info, but even if you are in "English" mode, it won't translate what they wrote. Sure, you can copy and paste it into a translation program, but that can get a little annoying.
Ich Liebe JetzLive
JetztLive looks good and the women look great and I've only had good experiences with the performers I took for a private chat. However, the lack of an advanced search engine and the inability to see a performer's live cam before you have to pay do detract from the user experience and have lead me to come back less often than I normally would. And when I do, I tend to stick with the few girls I've already chatted with and know.
Click Here To Visit Website
Similar 🌐 International Cam Sites

The German beauties on Jetzt Live are hot and horny and put on great live cam shows. One look at their sexy teaser video will make you want to chat with these babes right away.

Don't bother searching for the handful of Latinas on other live cam sites. At Camera Prive, that's all you'll find! They have low per-minute rates and free chat rooms too.
The Best From Around the World
Get tips on how to mingle with girls from all over the world on cam!

Although these live cam performers are from Holland, you don't have to speak Dutch to enjoy their naked bodies and chat with them. And there are many sexy girls to choose from.

Morbo Cams is a Spanish sex chat site. It's free to browse and see the Spanish babes live on webcam. The site is mobile-friendly and there are a variety of shows and price points.

German amateur sex cams with uncensored HD webcams. Chat with dozens of babes and stay anonymous while discovering why German girls are so much fun!

There's nothing quite as heavenly as the German webcam babes on 777 Live Cams. Explore the many girls who are online all day and maybe even take one private!

This German site has live stripteases where you can discover the hottest amateur cam girls. Explore a modern platform with hot cam shows!