A New Kind of Roulette Cam Site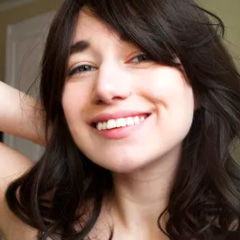 RandomCrush is not your typical chat roulette-style site, so leave any preconceived notions behind. When you visit this site, you can expect an elevated experience with cam performers who look just like the girl next door. That's right! You can bring these wholesome babes home to mom and then wildly ravage them in the sheets after supper. Sounds nice, huh?
When you visit this site, you can expect an elevated experience with cam performers who look just like the girl next door.
Now you will have access to over one million other cam-happy members. Can you imagine having the ability to spend time with that many people in your everyday life? Feel free to sit back, relax and enjoy a premium live sex journey. You don't need to feel anxious about the girl on the other side of the screen because she's as sweet as any lady you'd meet on the street.
You don't need to feel anxious about the girl on the other side of the screen because she's as sweet as any lady you'd meet on the street.
Meet Cam Models From Around the World
The whole point of a cam roulette site like this is to broaden your horizons. That means meeting new people that you'd otherwise never get the chance to meet in real life. RandomCrush is home to over one million members. You can bet they are as eager and horny as you are to meet their next live cam partner.
See teens, MILFs, and everyone in between live on cam. There are members of all (18+) ages, body types, ethnicities, and sexual orientations. Talk with as many people as possible, any time of day or night. Since thousands of people are online, you'll never have to worry about not having someone to talk to.
You won't have to worry about the language barrier being a problem, either. RandomCrush has an automated translator built into its chat interface. Whether speaking to someone in Eastern Europe or South America, you can have a seamless conversation in your own language. The system translates conversations in real-time, so there are no awkward silences.
Leave Your Adventure Up to Chance
So, you're probably wondering how everything works, and I don't blame you. It's quick and easy to get things started, and you'll be happy that you did. When you first arrive, you'll have to choose whether you're chatting as a man or a woman. From there, the site will prompt you to allow access to your device's camera. You'll want to accept the request, or the chat won't work.
Rest assured that your browsing is protected, thanks to RandomCrush's secure network. All your information is safe when you sign up because members can only see your username. There's no limit to how many babes you can hang with virtually. It's just like speed dating. Only you control the timer and who you talk with.
Chat for Free or Create an Account
It's free to chat with gorgeous girls across the globe. Just remember that these aren't your typical cam girls. These are regular women looking for a connection. You can chat without commitment with as many as you like. Choose Start Chatting to initiate the exchange. If the pair of you click, you can take things to the next level after creating an account.
Buy Minutes So the Fun Won't Stop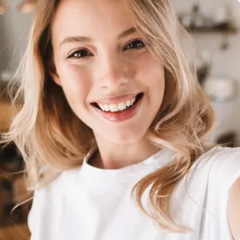 Want to make sure that you're getting the most out of your cam roulette dating experience? You'll want to add minutes to your account by simply logging in and clicking on the Balance tab. You'll see three purchase options (see below) that may initially seem expensive. But realistically, they're relatively inexpensive compared to other live sex cam sites.
15 minutes for $16.99
45 minutes for $49.99
90 minutes for $99.99
There's no requirement for a subscription. So you won't get hit by recurring fees on your credit card. But we both know that when you're connecting with someone, putting a time limit on the conversation is difficult. The costs can escalate fast unless you're setting a timer. Unfortunately, there isn't one on the site itself, so you'll have to clock things yourself.
See Girls on HD Quality Webcams
The hardware is a big part of having a premium live sex roulette experience. Since the people you'll be chatting with are not professional performers, not everyone is using an HD webcam. I did find that many were, though! There aren't any ways to tweak the quality of the video player, so what you see is what you get. If you see a lower-quality cam, just click "next" and move on.
Don't Expect Nudity From the Get-Go
You may be a little spoiled if you're used to other live sex cams. Sites like Chaturbate are full of performers eager for your attention, so there's much more nudity. On RandomCrush, the other members want to pique your interest, but they do it clothed. At first, anyway. I noticed plenty of ladies showing off their cleavage and clearly ready to have some online fun.
Chat Compatible With Every Device
Did you know that more than 70% of people who use live sex cams do so from their smartphones? It's true! In order to keep up with demand, RandomCrush is optimized to work with nearly any device you're using. Connect on your computer or chill on the couch on your tablet. Even chat with users on your mobile phone from anywhere.
What's different about using your phone is the design layout. It's more personal than on your computer because it looks and feels like an intimate Facetime chat. You can just lay back and get lost in conversation, whether wholesome or erring on the naughty side. Plugging in your headphones makes for a more immersive and profound experience.
Contact the RandomCrush Support Team
If you have any problems on the site, you can reach out to RandomCrush customer support. Head to the Support tab, where you'll find an email address. There isn't a lot of information available or an estimate of when you'll get a response to your questions, though.