If you're looking for a live webcam site with sexy Asian cam girls and (mostly) affordable private shows, you're going to want to visit Asian Camly. Did I miss something? Shoot me an email!

Pros
Chat exclusively with Asian camgirls
Mobile-friendly interface
Mostly HD webcams
Cons
Some expensive private shows
Bottom Line
Asian Camly is easily one of the best places to interact with professional and amateur Asian cam girls from America, Japan, China, Thailand and other countries. Generally, you're going to find 80 to 90 girls online throughout the day, all of them using HD webcams so you see and hear them as clearly as possible. Get yourself a free account to start, then decide from there if you want to go private. While some shows are expensive, most are affordable, so finding one that fits your budget is easy.
My Full Asian Camly Review
Chat With Asian Cam Girls 24/7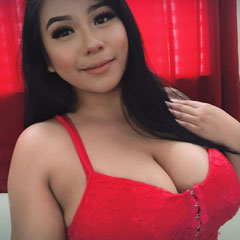 Lately, I've been in the mood to chat with sexy Asian cam girls. I'm not sure why, but then again, do I need a reason? Today, we're going to take a look at a site called Asian Camly, where amateur and professional Asian performers are available to chat with all day long. How did I know some of them were pros? I recognized a few pornstars, like Mia Lee, and some of them high-end content for sale (some free) on their profiles.
Morning, afternoon, or night there are always 80 to 90 girls online. Sure, that might not be as high as other cam sites I've reviewed that have a thousand performers, but considering this website is focused solely on Asian babes, I was impressed. I also liked seeing some of them dressed as anime characters, with cutely decorated rooms. There were the stereotypical school outfits too.
Create a Free Account to Start
If you're like me, just looking at all those thumbnails is going to excite you and you'll want to jump in as quickly as possible. Well, good news. Signing up is super quick and easy. You need an account to chat, so all I had to do was create a username and hand over my email and credit card information for verification purposes. Don't worry, they won't charge you until you actually make a purchase. Even in free chat, most of the girls I interacted with were responsive. But none of them were naked or doing much.
Different Shows for Different Budgets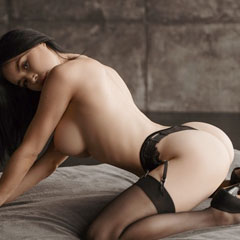 To get the most out of my experience, I had four different options of shows, which were Private, Exclusive, Spy and Gold. Private, which costs anywhere from $2 to $4/minute, is exactly what it sounds like. Just me and the cam girl of my choosing. Unfortunately, I had a feeling I was being spied on by another user. Now and then, I would hear a chime from the girl's computer, sounding like someone had joined her room. It turns out private shows are open to others who can watch, but not chat. I had to pick a more expensive option - Exclusive Private - to make sure it was only me and her. But those can cost anywhere from $8 to $20/minute. Finally, a Gold show is where a performer sets a specific amount that users contribute to. If her goal is reached, anyone who helped gets to join her for a special performance!
Find Your Match - No Language Barriers
Most of the girls were actually from America. But there were still plenty from China, Japan and Thailand and I wasn't quite sure if they'd be able to communicate with me in English. But to my surprise, most of them did! Some struggled more than others, but overall I was able to convey my requests without any issues. On top of that, I was able to hear and see all of them clearly since most were using HD webcams.
I've got a thing for Japanese redheads, so I wanted to see if I could find one. Well, luckily, they've got a great interface. You've got tons of categories and filters based on age and region. And being a cam site, of course, everyone had a bio on their profile page and lists their turn-ons, kinks and other info. I even checked out some of the free XXX photos and videos on offer.
Try it on Your Smartphone or Tablet
I decided to whip out my Android phone and give it a whirl on there and everything you can do on the desktop, you can do on their mobile interface. It runs smoothly and chatting is a super seamless experience. I was able to converse easily and see and hear the girls without an issue. The layout is a tad different though. Instead of having all the filters displayed on the right, you'll see them up-top in a little burger menu that you can expand.
Exclusively Asians on Asian Camly
Overall, the babes kept me more than satisfied! I always had dozens to choose from, they all spoke English, used HD webcams and there was a show for every budget. Yes, some of the private shows are expensive, but in the end it's up to you and it always depends on your budget of course. At least here you have options. Really, you have nothing to lose. Do what I did and create a free account and then test the waters. I'm confident you'll end up going private in no time.
Click Here To Visit Website
Similar 🌐 Asian Cams

Asian Camly is a great place to interact and connect with beautiful Asian cam girls from Japan, China, the Philippines and other countries in Asia. Watch them perform live just for you.

Sexy Japanese girls are what you get on this live cam site. The quality is high and there's a translation feature so you can have a conversation while they get naked on webcam.
Sign Up and Hear From the Experts
Updates, opinions and offers from dedicated cam users just like you!

Bring your love for Japanese girls to DX Live and experience them in a live cam format. If you don't understand Japanese, don't worry, the site has an English version.

Video chat with Filipina girls on webcam and have cyber Filipina sex online with couples and lesbians. Surf their profiles and pictures, and then take them for a private 1-on-1 show.