Finding Interactive Sex Toys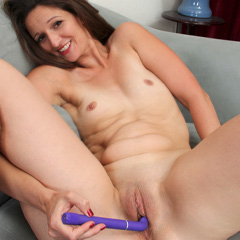 The thrill of being in control of another person's pleasure is a fetish in and of itself. Interacting with a cam model via an interactive sex toy takes the camming experience to an entirely different level. You can give a cam model a hardcore pounding with a fucking machine from the comfort of your room.
Interactive sex toys are popular for long-distance hookups. Bluetooth toys provide a safe and easy way to interact without being in the same room. Take, for example, the Lush Bluetooth Vibrator. It directly stimulates the G-spot. A cam girl can connect this user-controlled device via her smartphone.
Count on multiple options for interactive sex toys or teledildonics, as many call them. Exploring the vast and ever-growing field of wirelessly connected dildos and vibrators is an adventure no one should miss. This exciting form of connecting is perfect for cam models because interactive sex toy experiences can feel more intimate for their fans.
How to Choose the Right Live Cam Site
Every cam site will have various options for interactive sex toys. You will have to decide what interactive sex toys you are most interested in, of course. Fuck machines are rare, but vibrating and thrusting dildos like Lovense's Gravity dildo are becoming more common. Interactive sex toys like Lovense's Lush 3 and Dolce are more common for vaginal stimulation.
Does the cam site give you free tokens? Having some free access can be a game-changer. After all, many different sites compete for your attention. So if one gives you a taste of what it's got with some free tokens, you can explore a little deeper. You may even have the chance to experiment with different interactive sex toys and find which models use them.
Pick the Best Teledildonic Sex Cams
Some cam sites lack access to teledildonics. Does your favorite cam site support the use of interactive sex toys? Do they make it easy to filter for a specific model of interactive sex toy? Will you find many teledildonic sex cams active when you visit?
For example, the Lovense Sex Machine can operate at 300 RPMs, and many cam models encourage multiple viewers to tip simultaneously. When everyone tips the model, the machine can give her a real workout! So that's one example of the many types of interactive sex cam shows you can enjoy. Be sure to check out our reviews for info on where to find them.
What's the Draw of Interactive Sex Toys?
There are so many reasons why interactive sex toys are becoming ever more popular. While visiting cam sites and speaking with the models always holds its appeal, the experience can feel rather cold and distant. Some people want a stronger sense of connection, which can be difficult without direct physical contact.
Interactive sex toys bridge the gap between a cam model and a fan. Toys like the Lovense Lush 3 can be comfortably inserted and worn throughout the day. Some cam models are even willing to experiment with remote off-cam fun. So they may let you stimulate them throughout the day. Imagine being able to give your favorite cam girl an orgasm while she's sitting in class!
Watch Your Fav Cam Model Cum
In terms of connecting online, there is an obvious draw. You can watch a model's pleasure grow as your tips increase. Some toys light up when tips activate them. This clear signal makes it easier to track the model's reactions. Light-up toys make it clear whether the groans and moans are real or fake.
Dildos that vibrate and thrust are an excellent tool for cam models. Tips activate the dildo. And the more you tip, the more intense the vibrations and thrusting become. For models who perform oral sex and deepthroat on cam, Lovense's Gravity puts the user in the driver's seat. So they can make a blowjob as sloppy and rough as they like.
Take Control of Your Sex Cam Fun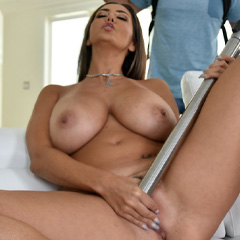 Fuck machines take your connection with cam models up a notch. Controlling a machine-powered dildo allows you to fuck remotely. Go for a private cam show with your favorite cam model and give her the fucking of her life. Best of all, the Lovense Sex Machine comes with two dildos so that you can fuck two models at once!
For cam models, the draw of interactive sex toys is the increased sense of intimacy they can share with clients in private. Plus, in public shows, models earn more with every tip. This added revenue can add up quickly if many people tip at once! Makers design the most interactive sex toys for use in webcam cam shows. So they come with a purpose-built app.
Find the Best Interactive Sex Toy Cams
If you have been wondering about all the buzz about interactive sex toys, check them out today. Toys are creating a new way for models to interact with cam model users. Of course, there will always be a place for cam shows without interactive sex toys. But teledildonics adds a new dimension entirely.