On Asians247.com you'll be able to chat with amateur Asian models for only $0.99/minute! These live sex shows are to die for. Share your thoughts with me by email.

Pros
Low per-minute private chat
Cons
Generally mediocre-quality cams
Lack of features
Dated site design
Bottom Line
It's pretty simple. The bottom line with Asians 247 is price vs. quality. So what's more important to you, because while the overall quality of the webcams on the site is generally pretty mediocre, the per-minute price is pretty awesome, with many chicks asking only $0.99 per minute.
My Full Asians247 Review
Can't Get Enough Asian Chicks?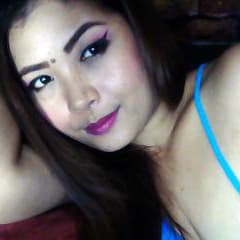 I had a friend back in university who loved Asian chicks. They were all he dated, all he hit on, all he thought about 24/7. I lost touch with him after we graduated, but it wouldn't surprise me if he was spending a lot of his time on Asians 247.
I like Asian girls, but I'm not obsessed with them like my friend was. So, Asians247 wasn't my first stop when I started getting interested in sex cam sites. However, I eventually found it and it's one I come back to - and not only when I'm craving Asian ass.
Sexy & Affordable!
Another reason I come back is my desire to keep as much money in my bank account as possible and this site allows me to keep more of it than most. You see, most of the performers I have chatted with are only asking $0.99 per minute to take them for some private chat time and the ones I've seen that are more expensive are only asking $1.29/minute. Either way that's on the very low end of the live cam spectrum, which is something all us live cam lovers need sometimes.
VIP Has It's Benefits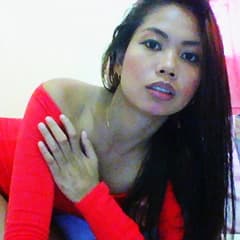 If you want to pay a $30 monthly fee you can become a VIP member and with that you get 10% off all your private chats (making them even cheaper), free access to live feature shows (which they have daily), cam show archives for free and more. Those are some pretty good benefits, but for that price I figure you really have to love this site and be on it often for it to pay off.
But going back to the low prices you may be asking yourself why I, Paul, am not on this site all the time given the per-minute pricing? Well, it isn't because I'm not obsessed with Asian girls, because these chicks are amateur and sexy and pretty open to my desires in private chats. But there are some negatives. And let us start with the site itself.
Site Design Could Stand to Be Improved
It isn't the most attractive site. It has a pretty classic live cam look with lots of thumbnails, but the overall color scheme and design aesthetic is kind of dated. Also, there's a lack of features, the most noticeable being an advanced search. The top of the page has a few niches with how many live cams there are within said niche, but that's it. There's no option to really narrow down my search by body type or breast size or pubic hair (or lack thereof) or actions they're willing to perform, etc.
Also, there's no way for me to hover over an image and get a glimpse inside their live cam room. They do have a camera icon, but that just gives you a screen grab (I guess that's something at least). And finally there's the cam quality, which I have to say is generally mediocre and the biggest reason Asians 247 isn't one of my daily cam site visits.
This Site is A-OK !
Obviously there's value in how cheap the private chat is, but it may take you awhile to find a performer with a cam whose quality is good enough to make you want to take her private. Once you do, though, your wallet will thank you.
Click Here To Visit Website
Similar 🏆 Top Cam Sites