About Cam Rabbit
CamRabbit is an upscale site with hot and classy models. You'll notice thumbs are always perfect and so is their HD webcam quality. Plus the shows here can get pretty hardcore.
Email me
your comments.

Pros
High-quality cams
Nice desktop and mobile site designs.
Lots of beautiful performers
Cons
Mostly all studio performers
Some pricey performers
Bottom Line
It isn't hard to see why Cam Rabbit is one of my favorite sex cam sites. The studio girls are gorgeous and the consistently high quality of the cams is really great to see. Sure, the price/minute is sometimes a little high, but you are paying for quality and in general the price is about average for what most performers on most high-quality sites end up charging. Whether on your desktop or your smartphone, CamRabbit is worth your while.
My Full Cam Rabbit Review
This is One of My All Time Favourites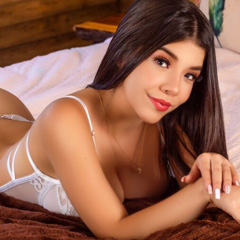 How many live cam sites can you check out where they have actual sections dedicated to girls looking to make friends or even find someone to marry? Well, that is something that Cam Rabbit offers. As well as all the performers looking to strip naked and play. Cam quality isn't the best and you can't video chat for free. But the price is often low which could make it well worth it.
Gorgeous girls and high-quality cams make Cam Rabbit a live sex cam site worth checking out. The site's modern and sleek clean design means you won't have lots of noise getting in the way of your enjoyment of the performers. Browse around or use the nice filter feature. Chat for free and then take your favorites for some paid private time! From that point on, whatever happens is up to you.
In the animal kingdom there is no one hornier than the rabbit so, given how horny the performers on this site are - and how horny they will make you, Cam Rabbit seems like an aptly named sex cam site. And it is also one that I pretty highly recommend.
It's Got a Very Inviting, Functional & Modern Look About It
Just go check out the site and I am sure that you will be intrigued from the second it appears on your screen. The site has a clean, simple, modern design esthetic, with good-sized cam preview images and hovering over said images gets you a look at the performer live, without having to click in to her room.
The site is very minimal in its design without lots of buttons and links all over the place to crowd the screen. But don't worry, the features you want are still there, including a search and a drop-down filter list that lets you check off specifics you are looking for.
Use The Filters & Find Exactly What You're Looking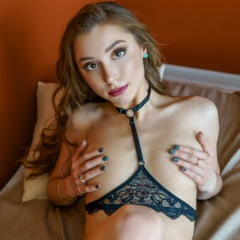 I took a little spin with a performer earlier before writing this review and today my mood was for a MILF, with big tits, who was open to "anal sex" in her show. I had about 10 to choose from and about 7 of them were right up my alley. But, maybe you want a petite teen with long hair that can squirt. I can tell you that, as I write this, there are over 50 performers online who meet those specific criteria.
One thing that you can't filter for is cam quality and when I first visited this site that seemed a little odd. But then when I noticed that pretty much every cam was high-quality/HD, I understood that there was really no need for such a filter. Most of the girls are studio performers, rather than work-from-home amateurs, which probably helps explain the consistency in the high-quality cams.
The minimal design theme continues when you head into a performers cam room as all you initially see is her and a little chat window in the lower right-hand corner. You can adjust the cam size, but the default seems to be really big. I mean this cam window was taking up almost my entire browser page - not that I am complaining given the high-quality of most of the cams. But where's her bio and other info?
Read The Performers' Bio & Other Important Details
Well, just move your mouse over the left-hand side of the screen and out pops a bunch of icons. One provides you with her bio and rating and her list of what she is willing to do in private chat. Another icon gets you access to her photos, another one lets you save her as a favorite and another one gets you quick access to purchase credits.
You will need credits if you want to take your viewing pleasures private. So, the big question I know most of you are asking is how much does it cost? Well, based on how much credits cost and how many credits/minute most performers are charging, on average you can probably expect to spend about $3.50/minute.
It's a Great Site w/ A Great Mobile Experience Too!
This isn't the lowest price you can find, but it sure isn't the most expensive either - and given the high quality of the girls and the cams, I think it is worth it and I have made Cam Rabbits one of my regular stops throughout the week.
Sometime I check it out on my smartphone and I will say that it is one of the nicer mobile sex cam sites out there. The design is smooth and simple and I find that cam quality doesn't suffer in the least.
Click Here To Visit Website
Similar 🏆 Top Cam Sites