The Hottest Cam Girls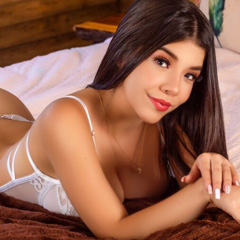 I know I talk about beautiful cam girls a lot, but are you interested in a live site with gorgeous girls? I mean really beautiful women who look like Hollywood starlets? Maybe I'm overselling it a little, but the truth is, Cam Rabbit is one of the best cam sites for interacting with professional and classy women - the type who could have any guy she wants. But even an average Joe like myself doesn't have to work that hard to get their attention.
Chat with 100s of Professional Babes
As soon as I landed on CamRabbit, it was obvious that these were professional studio girls. The ones who do this for a living - not the amateurs you'll find on sites like Chaturbate. How do I know this? There were a few obvious signs, like bedrooms that are clearly designed by an interior decorator, all of the women were wearing nice outfits and their profiles contain professionally shot photos.
When you enter a private show, girls don't get naked right away. They want to get to know you more, find out what your likes and dislikes are, and tailor the show to make it special.
I saw about 100 webcam babes online, mostly from Europe but a few Americans, too. After checking out the ones on the homepage, I browsed the categories, like Redhead, MILF, Fetish and Asian. I was glad to see that each was populated with at least a few dozen girls and there were moments in the afternoon and evening when there were closer to 300 or 400 online.
As fun as it was to browse all the thumbnails, I was eager to start chatting. Without an account, I could only watch. Even then, after about two minutes, the image gets blurred and a message pops up, prompting me to create one. Message received loud and clear, Cam Rabbit! I took a minute to set one up (it's free) and entered the room of a curvy blonde with red lipstick and thigh-high stockings. She was chatty, friendly and smiling the entire time. The variety of models is just ridiculous. All ethnicities and body types are represented. So whether I wanted to chat with an Asian MILF or a hot ebony chick with a big booty, they were all here.
See Everything Clearly on 1080p Webcams
As I mentioned, these are pros so it's no surprise that they're using high-quality webcams. Most of the ones I checked out were either in 720p or 1080p, but honestly, I could swear some of them were using 4K webcams. The resolution was so clear it felt like I could reach in and touch them. Okay, maybe that's a stretch, but you get what I'm saying. It definitely elevated my experience to see and hear them perfectly and never gencounter that frustrating buffering or lagging that occasionally happens on amateur sites.
Private Shows Tailored to Your Desires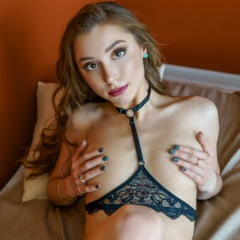 After chatting up my favorite blonde, I decided to take her private. Just so you know, this isn't a "wham-bam-thank-you-ma'am" experience. When you enter a private show, girls don't get naked right away. They want to get to know you more, find out what your likes and dislikes are, and tailor the show to make it special. So that meant I spent the first 10 minutes talking to her. And you know what? That's fine with me! Getting to know your cam girl makes the experience much more intimate and enjoyable - trust me on this. I spent many hours with her and over time, we built a cool friendship and she knew exactly what I wanted whenever I'd take her private.
You're probably wondering, how much do private shows cost? Well, they range anywhere from cheap to expensive. The value of a credit is roughly $1 USD and my show was only two credits per minute, but I've also seen prices closer to five or six credits per minute. That's not including cam2cam, which is usually an extra credit to activate. Private shows are open to spies who can peek in for two credits/minute. They can't chat and you won't know they're there - but they are. If I want to make sure I have her all to myself, I have to pay for Exclusive Private, which brings the price up to about six credits per minute. They sell credits in various packages, and it's worthwhile to buy the bigger ones because they sell them at discounted prices, meaning you end up with at least a few dozen free credits.
Try Out the VIP Chat Option
I also had the option of a VIP chat, which is just their fancy term for a group chat. It works the same way as many other webcam sites - a performer sets a specific goal, let's say 50 or 60 credits. Several users can contribute to that goal and if it's reached, any contributors get treated to a special group show, where the performer might play sexy truth-or-dare games, take specific requests and generally just have fun with everyone.
A Design as Sophisticated as the Girls
I appreciate a cam site that matches the performers' aesthetic, so I liked how professional-looking the design is. The thumbnails are big and bright and have that hover-for-preview feature I like. I used the tags and the basic search to find more curvy blondes (yes, I have a type) and then saved a couple to my favorites. That way, whenever they go online, I'll know about it.
Most of the [webcams] I checked out were either in 720p or 1080p, but honestly, I could swear some of the girls were using 4K webcams.
With all the tools they have, it would've been nice to filter by country. I only say that because I ran into a couple of performers who struggled with English. With no chat translation tool, it made it a little difficult to converse. Sure, getting in simple requests like 'show me your tits' was easy, but specific ones like 'lie down on your stomach and bend your legs at the knee so I can see your feet while you blow me kisses' were met by a look of confusion from some of the performers. Luckily, this only happened with a few women I spoke to. The rest had no problem going along with my requests.
Specialized Mobile Experiences
Most cam sites are mobile-friendly. Hell, they better be! These days, most people consume their porn on smartphones and tablets and I don't think it's a stretch to assume they're doing it with live cams too. CamRabbit knows that and some of the performers are actually broadcasting themselves from their phones. These shows end up looking like a sexy FaceTime session, which I thought was interesting. I enjoyed one where a sexy redhead was jogging outdoors and would occasionally sneak off to flash her tits and show me her pussy.
Upgrade to an Executive Cam Suite
Is CamRabbit a little more expensive than other cam sites? Yes. But is it worth that extra cost? 100% yes! Aside from the obvious fact that they have some of the hottest girls online, you're never going to come across a performer who looks bored or is just staring at her phone, like you might see on some free cam sites. These babes are always 'on.' It makes for a more intimate experience when the they go out of their way to talk to you, learn more about you and give you a live sex show you'll never forget.