Are you looking for a massive archive of recorded cams from well-known platforms like Chaturbate and Live Jasmin? Cam Whores Bay has a huge collection of them - for free. Try it out and send me an email with your thoughts!

Pros
Thousands of recorded cam shows
Option to stream or download
100% free
Cons
A lot of advertisements
Most videos require an account
Bottom Line
Cam Whores Bay is where users can upload recorded cam shows from sites like Chaturbate and Live Jasmin. There are at least 230,000 videos and it's easy to sift through everything thanks to categories and a functional search engine. The numbers keep growing, too, with new shows every day. It might be a five-minute clip of a girl masturbating or a two-hour session of a couple fucking. There's also a community aspect, where you can interact with other users, check out custom playlists, and share your own.
My Full Cam Whores Bay Review
Recorded Cam Shows From Top Sites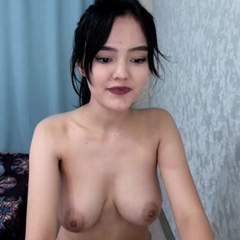 Tube sites are a dime a dozen. But if there's one trend I'm starting to notice, it's an increase in cam tube sites. And that's precisely what Cam Whores Bay is. Inside, you're going to find thousands of cam shows that were recorded from live sites including Chaturbate, Live Jasmin, Bonga Cams and more.
Limitless Hours of User-Uploaded Content
If you want an idea of how much content there is, let's put it this way. There are over 7000 pages' worth of videos to peruse. I estimate you're getting over 230,000 recorded cam shows. And by the time you read this review, that number will have already grown because new videos are uploaded several times a day. I was seeing at least four or five new videos popping up every hour.
All the videos are user-uploaded - you'll see a "submitted by X" under the streaming player. If you're wondering how they're doing it, they're probably using software like the Downloader which is offered for free on Recurbate, another live cam tube site.
Enjoy a 100% Free Experience
Like most tube sites, all the content is free and you can watch everything without an account. But many of the videos are marked "private." These require you to sign up. The process is also free so there's no real difference whether you're a member or not. If you're wondering, there's no premium option.
Thousands of Cam Show Recordings
Every type of live cam show imaginable is getting recorded and uploaded. It would almost be easier for me to tell you what you won't see. In a nutshell, you'll see cam girls on their own, fucking their partners, having orgasms from tip-activated sex toys, group sex with sorority girls and so much more. I even did a search for "fetish cam girl" and not only did it give me relevant results, but it included the option to select tags that expand on that search, such as "feet fetish cam girl," or "nipple clamp cam girl."
I was impressed by the quality. Sometimes, due to encoding, recorded videos tend to be lower in quality compared to the original, but that doesn't seem to be the case here. I checked out hundreds of 720p movies that looked really good. Plus, you can stream and download them.
Easily Navigate a Massive Collection
Cam Whore Bay does a good job of making it easy to find the videos you want. They have categories like topless, blonde, threesome and an advanced search. The site is also optimized for mobile, so for those of you that browse on your smartphone or tablet (which I assume is a lot of you), navigation is seamless and you'll have those same browsing tools at your fingertips.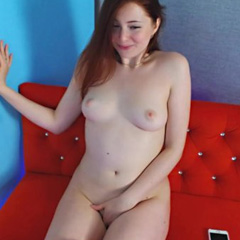 Expect Ad-Heavy Browsing
I realize this is how they pay to keep the site running since everything is free, but every time you go to a different page, an ad appears at the bottom right of the screen for Chaturbate and you can only close it after a few seconds. That's on top of ads for personals. Worse, every time you click play, Chaturbate opens in a new window. There's also an ad before each video that you can only skip after five seconds.
Join a Community of Cam Users
As much as you're going to come here for all the sexy recordings, there's also a cool community section, where you can converse with other users, upload your own videos, create playlists and albums of your favorite videos, and share them with others. You never know what hidden gems you might discover.
A Free Tube Site Worth Exploring
As far as cam tube sites go, Cam Whores Bay provides limitless hours of entertainment and you'll never have to spend a dime. Yes, the excessive amount of ads hinders the experience a little. Still, whenever I found myself getting annoyed by it, I reminded myself that I had a massive collection of recorded shows that I wasn't paying for. So, in the end, I have no problem giving the site my recommendation.
Click Here To Visit Website
Similar Live Cam Tubes

Everyone knows Pornhub, the biggest and most popular tube site in the world. But did you know that they have tons of recorded live cam shows? You can enjoy everything for free!

Don't let the funny sitename fool you. XHamster is a huge tube site. Among the variety of videos are thousands of recorded live cam shows. Watch sexy girls get naked and naughty.
Sign Up and Get First Dibs
Exclusive updates and offers on the best cam show recordings online!

There's so much porn to check out on XVideos, plus thousands of recorded live cam shows featuring all kinds of sexy nude girls. And it's FREE!

Missed a live show on Chaturbate? No problem! Head over to Recurbate to find a massive archive of recordings taken from thousands of live cam performances.

If you're looking for an archive of recorded cam shows, head over to Cam Whores Bay to watch hundreds of them, including a solid collection of hardcore porn videos, too.

Want to see what cam girls are doing during a private show? Cam Bay has 100s of recordings to check out and even links you to the site the girls perform on.

Like the site name implies, Cam Archive contains a huge collection of free live cam show recordings, grabbed from various cam girls on Chaturbate.

Whether these girls are having sex with their partners or getting naked on cam, CamClips has hundreds of pre-recorded live shows and amateur videos to watch for free.

You'll never have to miss a performance from a cam girl on Chaturbate again. Cloudbate captures recordings of webcam shows, some up to 2 hours long, and posts them here every day.

Have you been hunting for sex cams? On CamGirlsHunter these shows were pre-recorded and are presented to you for free. Check out the variety of niches and performers.

The recorded cam shows on Big Cam Tube cover a wide range of categories, from lesbians to BDSM and everything in between. Enjoy this huge collection and get it absolutely free!

You'll have no problem navigating Recorded Cams. Enjoy thousands of hot webcam shows that have been recorded and made available to you completely free of charge!

The site provides a great user experience and there's a lot to check out. The collection is absolutely free and features recorded cam shows with nudity and very sexy performers.

These shows aren't live anymore, but they were at some point. There are many niches on Sex Cam Tubes and with daily updates, there's always something new to watch for free.