I love chatting through cam with cute Japanese girls. There's a great site for doing that and it's called Sakura Live. Prices are expensive, but you pay for rarity. Share your thoughts via email.

Pros
Good number of models online at any given time.
Most cams are good to HD-quality
Some unique features: remote controlled toys, translation
Cons
Site design looks a little busy
No mobile interface
Very minimal model info
Bottom Line
Navigating the site is easy and overall the quality of the cams is good to HD and there are some very cool features: Some girls have a vibrator that you can control remotely (how cool is that!!!). The price isn't cheap, nor is it expensive, but instead lands somewhere in the middle when compared to other sites. Go and check it out for free and if, or should I saw "when," you like what you see then purchase some private time and enjoy.
My Full Sakura Live Review
The Single Best Asian Live Cam Sex Site in the World!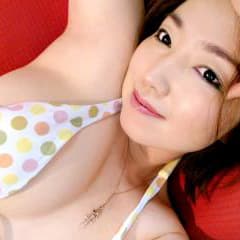 If anyone ever asks me about where the best place is to find Asian girls on live cams I always tell them Sakura Live. Unlike other sites that might have an Asian category, Japanese girls is all that this site does. From amateurs to babes that look like pornstars, the site is filled with thousands of willing Japanese babes with plenty online at any given time.
In some of my other reviews I have praised a site for having lots of variety when it comes to their models. However, there is definitely something to be said for a live cam site that decides to focus all its attention on one specific type of babe - in this case, Japanese babes.
Japanese Cam Models are Like No Other
I know for a fact that there are plenty of you out there with great love for Japanese girls, so instead of those other sites that have a few Japanese babes among all their other performers, why not delve into a site where that is all they have? Sakura Live is that site.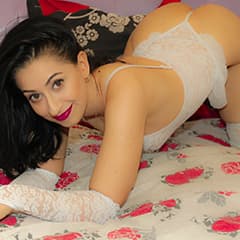 Whenever I get a hankering for some Japanese beauties, this is always my first stop. The site might not look as good as some others out there - it feels a little busy when you first arrive, but it isn't the ugliest site I've seen either and navigating around is pretty simple and self-explanatory. And, best of all, it is filled with thousands of beautiful Japanese babes (the last bunch of times I have been on the site there were about 100-200 girls live on cams). And the girls all work from their own homes so no studio settings here.
It's a Little Pricey But It's Worth It
The pay system here works on points. It costs about $2 per point and from my experience with many of the girls on the site, you are generally looking at about $4 per minute, although that is an average so there are some charging a little more and those asking a little less as well.
Now, just because they are all Japanese doesn't mean there isn't variety and the site does offer an advanced search that lets you filter the collection via things like age, appearance and breast size. Also, right at the top of the page you can do a quick sort to focus on new girls to the site, girls with HD cams and girls with toys, to name a few. Oh, ya and speaking of toys, this part is really cool.
Control Their Vibrators Remotely!
Some babes have dildos that you can control remotely. Which means you control the speed and power and bring her up and down with pleasure as you desire. This is a really unique feature and one that I tend to take advantage of quite often.
While the site offers some very unique features that you won't find on most other sites, they also have a few things missing that you might be used to on other sites. You can't hover over a girl's image to see her live cam. You have to click into her page. There is very little model info. Also, the preview thumbnails don't really provide much info besides if they do have a "toy" or not. There were no little icons telling me if the cam was HD or anything like that which just means I end up clicking into more cams just to check them out and see the quality.
And speaking of cam quality, I don't feel that the site is as filled with HD cams as some of my other favorite sites, but there are a good number of girls offering high-quality cams and generally cam quality is good and I rarely find myself not talking to a girl because of her cam.
Also, when you click into a girl's cam page it opens up in a smaller pop-up window. At first this annoyed me, but I will say that having spent lots of time on this site, I like that feature now. It allows me to scroll through the site while still chatting and looking at a live cam.
Most Models Can Speak English
And if you were worried about not being able to speak the language, many of the girls can communicate in English. But also, the site offers a translation feature (that is turned on by default) that will translate what the girls write into whatever language you speak (and can also translate your words to the performer in her language). Sure, it isn't perfect, but it can be very helpful when chatting with the models in free chat and trying to decide if she is into whatever you will want to see in the private chat.
Nobody Does HQ Japanese Live Cams Like Sakura Live
Sakura Live might have taken a bit of a risk deciding to focus solely on Japanese babes, but I think that risk has paid off. Generally great-quality cams, lots of available chicks, some unique features and willing models make this well worth a stop for Asian fetish folks as well as those just looking to switch things up from the type of live cam models they generally play with.
Click Here To Visit Website
Links of interest
I didn't find many links on SakuraLive, other than a few other reviews with mixed scores.
ThePornDude (3 stars),
RabbitsReviews 78/100 and
Top5CamSites.
Similar 🌐 Asian Cams

Asian Camly is a great place to interact and connect with beautiful Asian cam girls from Japan, China, the Philippines and other countries in Asia. Watch them perform live just for you.

Sexy Japanese girls are what you get on this live cam site. The quality is high and there's a translation feature so you can have a conversation while they get naked on webcam.
Sign Up and Hear From the Experts
Updates, opinions and offers from dedicated cam users just like you!

There are so many beautiful girls in Japan and many of them can be found on Japan Cams. These sexy Asian performers are just waiting to give you a XXX show.

Bring your love for Japanese girls to DX Live and experience them in a live cam format. If you don't understand Japanese, don't worry, the site has an English version.

Video chat with Filipina girls on webcam and have cyber Filipina sex online with couples and lesbians. Surf their profiles and pictures, and then take them for a private 1-on-1 show.