On Sexier.com most performer's rates are at $3-$4/minute. And in some special chat sessions you can talk to some hotties for under $1. Plus there's a variety of performers and most of the cams are HD. Email me what you think.

Pros
Mostly HD cams
Variety of performers
Some low-priced performers
Cons
Bio on separate page from performer's live cam
No session timer
Bottom Line
Sexier.com made it into the top half of my list of Top Cam Sites because the girls are damn hot, the variety of performers is appealing with horny amateurs and hot pornstars, and most of the cams provide HD quality. Yes, there are some overpriced babes, but most land in the $2-$3 range and there are lower-priced specials as well. Check it out!
My Full Sexier.com Review
Add This Site to Your New List of Favorites!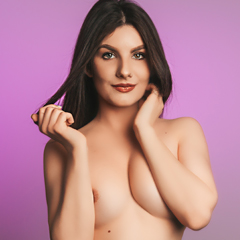 Sexier.com is an all-around good live cam site and one that I probably visit on a weekly basis. Over the years I've found a few performers whom I really like and I keep coming back for them, but I also find new girls that strike my fancy on almost every visit.
Hundreds of Cams & They're All in HD
Lately I've been writing about live cam sites with a very specific focus on one type of girl or another, so it was nice to get back to Sexier.com where I have lots of options in front of me, from teens to MILFs, from amateurs to well-known pornstars, and from white to ebony to Latin chicks. You can find them all on this site just waiting to chat. And with hundreds (sometimes over 1,000) live cams online at any given time, finding multiple performers that interest you will not be a problem.
Finding high-quality cams shouldn't be a problem either given that most of the performers on the site are working with HD cams that provide high-quality images and fluid motion, even when expanding he screen size. You can also zoom in and out and play with the brightness and contrast. On the main page you can hover over a preview image for a quick view of the girl's live cam at that moment without having to click into her page.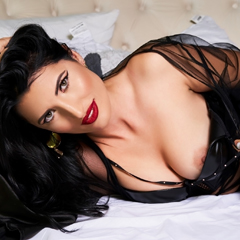 Free Chats & Varying Private Rates
If you do click in though, you can chat with her for free and this is when I like to really see what her cam quality is and ask her questions, so that I know I'll get what I want when I take her for some naughty private time. The girls all have bios that provide a little info and some fun facts, but I do find it annoying that I have to leave their cam page to read it. You really should be able to look at them both at the same time.
You want to know how much it's going to cost you, don't you? Hey, I don't blame you as that is one of the first things I look into when I check out a live cam site. So here's the deal: Prices vary and can run you as low as $0.98 per minute to as high as $6, though you're probably looking at the $2-$3 range as the most common.
There's a "happy hour" discount that multiple girls are offering during the day and it will only cost you $0.88 per minute. I'm not sure when they happen or why, but every time I've been on the site lately there have been 5-10 happy hour cams that I've totally taken advantage of.
Great Service, Features and Value
As for features, there's a pretty good advanced search option and there's a private messaging system that you can use to contact the babes. Oh, and if you want to enjoy the site and the girls on your phone they do have a nice mobile version as well.
HD cams, plenty of good to average price options and a nice variety of hotties looking to please. It all makes for a good live cam site, which is what you get at Sexier.com, so come check it out and find the cam girl of your dreams.
Click Here To Visit Website
Similar 🏆 Top Cam Sites