Most cam sites have a category for Asian girls, but sometimes they just don't have a lot of performers online to chat with. That's why I went and found some great sites devoted solely to Asian cam girls from Japan, China, Korea and other Asian countries. Send me an email if you've got any suggestions!
🌐 Asian Cams
Chat with Asian Cam Girls Today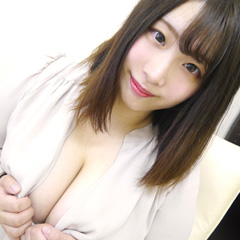 If you've never visited countries like Japan, China, Vietnam or the Philippines, you're missing out, especially if you have a thing for hot Asian girls. But I get it - it's not easy for everyone to just pick up their bags and hop on the first flight out. But there's another way to meet Asian babes and that's by browsing my selection of cam sites with girls just waiting to chat and put on a show for you.
A lot of chat sites have an Asian category, but sometimes the pickings are slim. That's why I made this list and reviewed sites dedicated solely to these types of cam girls. You can pretty much guarantee that each will deliver on its promise of giving you sexy Asian performers to interact with on a daily basis.
Browse the Best Asian Cam Sites
Some sites have hundreds of cam girls to chat with and others have less - but don't worry, I'll give you the details on all of them. A good one to start with is Asian Cam Models. You'll find plenty of babes there and affordable private shows too! There's also DX Live - they've got hundreds of Japanese hotties to chat with and a lot of them like using remote-controlled sex toys.
You can usually create an account for free and test the waters a bit before deciding if you want to spend money on a group show, a private chat, cam2cam, etc. Now, this isn't the case for all of them, but you can count on my reviews to give you all the necessary information you need to make an informed decision on which one to spend your hard-earned cash on.
Watch Chinese Girls, Japanese Babes and More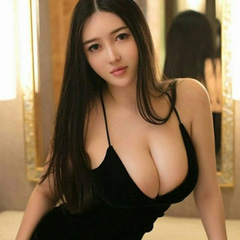 So, who do you want to chat with? A teen from the Philippines with a slim physique, or a sexy Japanese MILF with big tits? Well, it's a good thing these Asian cam sites have plenty of variety. Enter at any time of day and you're going to find camgirls with different body types, hair colors, sexual interests and more waiting to chat with you.
Most of the performers speak English, so communicating and forming personal friendships and relationships with them is easy. And for those who only speak their mother tongue, you'll find that those sites often have a chat translation tool to help you communicate, along with mobile-friendly interfaces and plenty of browsing tools that'll help you find the type of performer you want.
Get My Honest Cam Reviews Right Here
There's nothing I hate more than hearing how someone signed up for a cam site they didn't completely love - that's why my reviews are in-depth, honest and give you all the pros and cons to each, telling you about pricing, features, tipping, what you can expect and whether or not the site has enough Asian cam girls for you to chat with. So go ahead and dive in today, and be sure to let me know what you think!

Asian Camly is a great place to interact and connect with beautiful Asian cam girls from Japan, China, the Philippines and other countries in Asia. Watch them perform live just for you.

Sexy Japanese girls are what you get on this live cam site. The quality is high and there's a translation feature so you can have a conversation while they get naked on webcam.
Sign Up and Hear From the Experts
Updates, opinions and offers from dedicated cam users just like you!

There are so many beautiful girls in Japan and many of them can be found on Japan Cams. These sexy Asian performers are just waiting to give you a XXX show.

Bring your love for Japanese girls to DX Live and experience them in a live cam format. If you don't understand Japanese, don't worry, the site has an English version.

Video chat with Filipina girls on webcam and have cyber Filipina sex online with couples and lesbians. Surf their profiles and pictures, and then take them for a private 1-on-1 show.