Chaturbate has lots of cams and lots of free nudity that you can treat yourself too. This is one of the nets most famous XXX live show sites and as soon as you pay it a visit you'll figure out why. Share your thoughts by email.

Pros
Lots of cams online
Lots of totally free nudity and hardcore action
Great variety of girls, couples, lesbians, trannies, etc.
Cons
Many non-HD cams
Could use more search/filter features
Not mobile friendly
Bottom Line
You are right to be skeptical of anything that claims to be free, but the truth is that with Chaturbate you can completely enjoy the girls on cam and all the nudity for zero dollars. Getting a membership lets you chat and tipping the girls gets you more power over what they do, but you can go the completely free route and still have quite a good time.
My Full Chaturbate Review
Chatting & Masturbating - Together at Last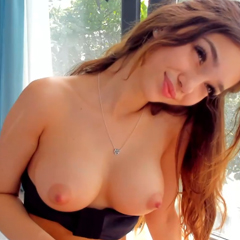 It is free to enjoy a lot of what the site has to offer - namely, the hot chicks and all the nudity and hardcore couple fun. There are lots of live cams and the interface is simple and easy to use. Sure, more site features and search options would be appreciated - as would more HD cams. But many of the non-HD cams do look pretty good and it is well worth taking some time to browse around the site.
As you can tell from reading my reviews, I have no problem paying for sex cams - and I do so regularly. However, whenever I come across a free site my attention does get peaked. I mean, free is my favorite price to pay for anything and given that my favorite thing is sex cams, getting it for free would obviously be super awesome. But, is Chaturbate super awesome? Well, to be honest, it kind of is.
You Don't Even Need to Make a Membership
I have been visiting this site for a while now, but when I first found it I visited every day for a week straight and didn't even make a membership. Without even registering you can visit the site and head into any room you want and see everything that is taking place - which is often striping. Masturbating or sucking and fucking.
So, in case you were skeptical about the "free" part, if you can see all that naughtiness without even becoming a member than obviously it is totally free. But, not for everyone.
It's Free to Watch, But Tipping will Take You Far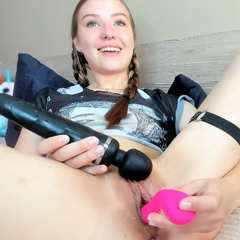 You see, the girls and guys and trannies and couples aren't doing things on their webcams for their health. They are doing it to make money. So, how do they do that if the site is free you ask? Well, as you probably guessed, they get tips from those watching. So, although you can watch for free, you are seeing what you see because some other folks are tipping the performers. And the more time you spend on the site you will want to tip as well.
Not only is it just a nice thing to do to tip models that you appreciate and who put on good shows, but without tipping, you are definitely not going to have the performers attention.
In fact, in order to chat in the rooms you have to at least get yourself a free membership. Now, you can chat to the girl and the other members in the room, but if you want to have any say in what you see on the webcam, you need to drop some tips on them.
Performers are Eager to Please
I'll tell you that there are a few chicks that I really like on the site and I tip them very well. And guess what? When I enter their chatrooms they always say hello and immediately focus their attention on me to see how I am doing and if I have a request they are generally pretty quick to oblige me - because they know I will reward them for things I like.
Also, many performers do offer the option to have a private chat, and depending on who you chat with it could cost you from 6-90 tokens per minute. I generally don't do private chats on this site because of how much goes on in the free rooms. So, when I come to Chaturbate I do it because I want that group room performance experience. But, you can experience it any way you want.
Use the Tags to Find What You Like
Site design is simple, but it is clean and easy to navigate. There is no advanced search, but you can use the tabs at the top of the page to narrow down your search between "female," "male," "couple" or "transsexual." And there is a "tags" list that allows you to filter the collection by a whole load of different categories and niches.
The performers are generally amateur and perform out of their house (although, one cam I saw had 2 girls sitting in a restaurant promising to do public flashing if they got a certain number of tips).
The looks range from chubby-girl-next-door to stunning-could-be-model and everything in between. So, unless you are only interested in pornstars, you shouldn't have a hard time finding numerous cams that you want to spend time with. And yes, you can visit the site on your smartphone, but the site isn't mobile responsive so you will just be getting the desktop site on your mobile device - not a great experience as you can imagine.
Warning: Not Every Cam is in HD
Some final details that need to be mentioned include the fact that many of the cams aren't HD. I know with the best of the pay sites you have come to expect almost all HD cams, but these girls are all using their own equipment and cam quality is hit and miss. The good news is that - of course it is free to browse the cams so a low quality cam doesn't cost you anything. And also, I found that in general cam quality was pretty good and didn't keep me from enjoying most of the girls that struck my fancy.
This is One of My All Time Favs
So, as a final note, there is really no reason you shouldn't click over to Chaturbate right now. It won't cost you a penny to check it out and if you spend time there (as I am sure most of you will) it will only cost you as much as you are willing to pay depending on what you need and want. Go on!
Click Here To Visit Website
Links of interest
Given that it's one of the largest cam sites on the net, all kinds of interesting and fraudulent sites were built around Chaturbate. First off, don't bother with any of those free token generator scams, they do not work. They'll install spyware or unwanted software on your PC and leave you high n dry. The site is already free, so don't be THAT cheap. Buy some tokens if you want to tip. Otherwise, there are plenty of pre-recorded cam shows you can enjoy on Xvideos, Hclips, Xnxx or cool vids on their official Vimeo channel. They are pretty big on Twitter and have a small Wikipediapage, but strangely enough, I couldn't find them on any other social platform. They've been reviewed all over the place, with mixed scores, you can check some out on ThePornDude 4/5 and TopChats. Any other cool link I missed? email.
Similar Free Cam Sites

Yes, these live cams are FREE! There are so many hot and naked girls online and it won't cost you a thing to watch them strip and play with themselves.

There are lots of sites online with a variety of girls, couples and lesbians. Without spending a dime, you can watch live naked chicks and XXX shows on Chaturbate right now.
Get Exclusive Email Offers
Save more on your favorite cam sites.

You can experience a lot on Strip Chat for free, including live shows with beautiful babes. The cam quality is generally high, so there's no reason not to check it out right now.

You'll want to explore GoXXXCams if you like naked girls live and your cam shows free. There's so much nudity to enjoy here and the site is mobile-friendly too.

Pop open this can of CamSoda to enjoy lots of free nudity. You can join this live sex site at no cost and watch beautiful nude girls getting very naughty on webcam.

Head to Cam Place right now and, before you even register for an account, you'll be able to watch live HD cams featuring gorgeous girls. Many of the performers will be naked as well.

Chat Orgasm is a hub for webcams from a number of different sites. Some you have to pay for, but others are completely free, so watch naked girls and live XXX shows right now.

Cam4 has everything you want in a sex cam site. There are lots of girls online, many HD webcams and you can watch performers getting naked in live shows for free.