Honest Chaturbate Review
Chaturbate
is one of the most popular live
free cam sites
in the world, probably because it's 100% free and one of the few cam sites to have no strings attached, letting you chat with 100's of girls 24/7! Let me know what you think via
email
.

Pros
Hundreds of cam girls live 24/7
100% free nudity and sex
Mobile & tablet compatible
Cons
Some SD cams
Some girls ignore free users
Private shows can be expensive
Bottom Line
Chaturbate is the place to be to see hundreds of camgirls and couples on webcam - and you never have to pay a dime if you don't want. Yes, that's right, this live cam site is 100% free! Sexy performers are online 24/7 and getting tips from other users, so the girls are often naked and performing. If you want to get in on the action, you can create an account and buy some tokens to tip the girls yourself. Private shows are also available, but they can get expensive. Either way, that's all optional because you can have an equally great time just browsing all these free live cams.
My Full Chaturbate Review
What is Chaturbate?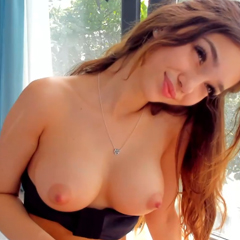 Chaturbate is one of the most well-known cam sites in the world. Why is this, you ask? Oh, I don't know - maybe it has something to do with the fact that there are hundreds of amateur cam girls online from all walks of life and you can connect with them for free! Yes, that's right, many of these camgirls are available to chat at no cost to you. And if you're the type of person who just likes to watch, well, you can do that too - and you don't need an account to do it.
How Does Chaturbate Work?
When you enter a girl's public room, she might already be naked or pleasuring herself. That's because she's getting tips and trying to elicit more of them. Now, say you want to get in on the fun. Well, just create an account - you don't even have to hand over your email and credit card info! You only need to if you decide to buy some tokens (I'll tell you everything you can do with tokens later in the review). Creating an account also lets you chat with all the girls. You can chat with some for free, but others block guest users. Years ago when I was first camming, even though I had signed up, I tried to get away with chatting with this gorgeous blonde who mostly ignored me because she knew I had no tokens to spend yet. They can also see which users have token balances.
Chat With 100's of Cam Girls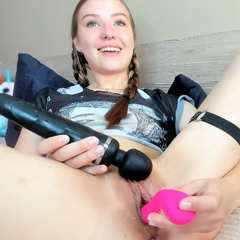 Like a great lunch-time buffet, you'll have a ton of options! Except this is even better because instead of food, you get cam girls. Whether you're someone who likes to chat with a cup of coffee in the morning or want to end your evening with a chick flashing her tits, you'll always find hundreds of performers online. Think there's no one online at 3 AM? I was seeing about 600 to 700 girls sometimes and almost all of them were using HD webcams!
So what kind of camgirl piques your interest? A redhead with big tits? An ebony babe with a big booty? Teens or MILFs? I could list so many combinations. You can also find guys and transgirls and even a Mistress if that's your thing. The point I'm trying to hammer home here is that babes of all body types, ethnicities and ages are represented on Chaturbate. If you need help finding someone, they've got tons of tags to help you out.
And don't forget to check out a performer's profile where you'll get to learn more about them. I found one babe talking about how much she loved superhero movies. Then I discovered her tip menu, which told me I could tip her 50 tokens to see her tits, among other options. Some girls also have fan clubs that you can join (usually for $20/month) where you can access things like their private Snapchat, Kik messenger, sexy videos and more. And don't forget to check out the official Chaturbate Twitter page to get updates on any special
Take Your Live Experience Even Further
You might notice how many of the girls have little pink toys sticking out of their pussy. Well, this is called teledildonics or smart sex toys. Basically, every time a user drops a tip, it vibrates inside her! The higher the tip, the stronger the vibration! I've seen cam girls orgasm and shake like crazy because users were continuously tipping her. It's one of the more exciting things you can do with your tokens if you decide to buy some.
You can also use your tokens for the following types of shows:
Private Show - This is where you're one-on-one with a cam girl.
Group Show - People can contribute to a token goal set by a performer. When reached, anyone who contributed gets treated to a private show.
Spy Show - It's exactly what it sounds like - spy on another user's private show.
But these options can get expensive. I saw some girls charge as little as $1/minute, while others charged upwards of $15 to $20/minute! Luckily, there's a price filter at the bottom so that you can find the less expensive shows more easily. If you have a webcam, you can go cam2cam during a private session. Be careful though, because there's no session timer, so you might want to manually keep track of your time so you don't go overboard. I made the mistake long ago of not keeping track and right in the middle of a private show, it just stopped because my balance had run out.
Finally, you can get yourself a premium membership for $20/month that gives you some extras like an ad-free interface, free private messaging with any babe you want, custom chats and the option to change the font color of your text when you chat which tells the performers you're a premium member, meaning you might get more attention from them.
Spend Hours on Chaturbate for Free
You really have nothing to lose with Chaturbate. Whether you're coming here with a budget of $0 or $100, you can have a phenomenal time. So try it out for free first. Dip your toes in the water, browse the site and see who you can connect with. You might be surprised by how much fun it is to do just that! Then you can take things further by buying some tokens. Either way, I'm sure you'll end up becoming a lifelong fan of Chaturbate. What's not to like? You get to chat with hundreds of amateur cam girls anytime you want and you never have to spend a dime if you don't want to.
Click Here To Visit Website
Links of interest
Given that it's one of the largest cam sites on the net, all kinds of interesting and fraudulent sites were built around Chaturbate. First off, don't bother with any of those free token generator scams, they do not work. They'll install spyware or unwanted software on your PC and leave you high n dry. The site is already free, so don't be THAT cheap. Buy some tokens if you want to tip. Otherwise, there are plenty of pre-recorded cam shows you can enjoy on Xvideos, Hclips, Xnxx or cool vids on their official Vimeo channel. They are pretty big on Twitter and have a small Wikipediapage, but strangely enough, I couldn't find them on any other social platform. They've been reviewed all over the place, with mixed scores, you can check some out on ThePornDude 4/5 and TopChats. Any other cool link I missed? email.
Similar 💰 Free Cam Sites

Pop open this can of CamSoda to enjoy lots of free nudity. You can join this live sex site at no cost and watch beautiful nude girls getting very naughty on webcam.

Yes, these are FREE live cams! There are so many hot and naked girls online and it won't cost you a thing to watch them strip and play with themselves.
Get Exclusive Email Offers
Save more on your favorite FREE cam sites!

There are lots of sites online with a variety of girls, couples and lesbians. Without spending a dime, you can watch live naked chicks and XXX shows on Chaturbate right now.

You can experience a lot on Strip Chat for free, including live shows with beautiful babes. The cam quality is generally high, so there's no reason not to check it out right now.

You'll want to explore GoXXXCams if you like naked girls live and your cam shows free. There's so much nudity to enjoy here and the site is mobile-friendly too.

If you want to see or talk to naked girls, visit Chatly.sex for 100s of live sex shows every day, at all hours. Win 50 free tokens in their giveaway and find your favorite cam girl.

Cam4 has everything you want in a sex cam site. There are lots of girls online, many HD webcams and you can watch performers getting naked in live shows for free.

Chat Orgasm is a hub for webcams from a number of different sites. Some you have to pay for, but others are completely free, so watch naked girls and live XXX shows right now.