XVideos is one the biggest tube sites around today with a huge archive of recorded XXX live shows for to browse through and enjoy. And since it's a tube site, it's all 100% free. Email me.

Pros
Free!
Thousands of recorded cam shows
Cons
No advanced search features
Some crappy-looking videos
Bottom Line
It might seem a little odd to watch a recorded live show when the whole purpose of a live show is the "live" part, but it actually can be really hot. Often I'll watch a live show and not really talk to the girl much, just sit back and watch, and that's what these recorded shows are like. And they're completely free! The quality can be poor or great and the site could be more user-friendly, but there are lots of recorded shows to browse.
My Full XVideos Review
XVideos Has Live Cams Now!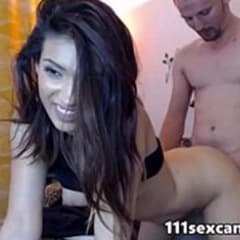 You might be wondering why I would be listing tube sites on a page that's supposed to be all about live cam sites. Well, you might also notice that this section is called Live Cam Tubes. You see, as my obsession with sex cam sites grew I started looking for cam shows everywhere, even on tube sites. And I found them. And one of the more recent ones I found is XVideos.
The site itself has a pretty simple and standard tube site design. Basically a page filled with thumbnails. Ironically, that's generally the same design used on live cam sites. (Okay, that probably isn't actually ironic, but it's kind of cool, right?)
If you're on the XVideos homepage you'll see a bunch of category tags at the top of the page and if you click the "more…" button you'll get a list with thousands to choose from. However, since my real interest is live cam shows that's where I focused my attention and where the focus of this review will be.
They've Got Over 5,000 Cam Videos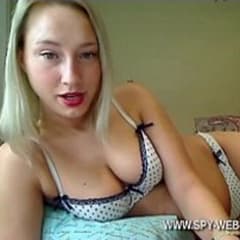 If you're worried that focusing on this one type of content won't be enough to keep you busy, think again, as there are over 5,000 sex cam videos available. Yup, you can just click the link I provided for the site and it will take you right to the sex cam section where you can start watching the thousands of recorded shows there.
Unfortunately, there's no advanced search or filtering option that will narrow down the collection within that section. So if you want hardcore sex or chubby chicks or babes using dildos, they're all there, but it does involve clicking and scrolling and looking at the preview images to find them.
Some Vids are HD and Some are Not
One nice feature is the slideshow when you hover over a thumbnail, so you know exactly what to expect when you click through and press play. Basically, I never need to come to this site with something specific in mind (besides wanting to watch recorded cam shows of course). The video quality is very hit-and-miss though. Some look to be HD, while others are crappy and don't have smooth playback.
It's all Free though!
But, then again, it's all free! So as frustrating as it may be at times, it isn't costing me a dime and I'm able to watch chicks in cam shows (which is one of my favorite things). And it's easy and quick and satisfies a need when I don't feel like taking the time to go to an actual live cam site and chat with performers and take them private and direct the show, etc. So, even at its worst, that's still pretty good, right?
Click Here To Visit Website
Similar Live Cam Tubes

Everyone knows Pornhub, the biggest and most popular tube site in the world. But did you know that they have tons of recorded live cam shows? You can enjoy everything for free!

Don't let the funny sitename fool you. XHamster is a huge tube site. Among the variety of videos are thousands of recorded live cam shows. Watch sexy girls get naked and naughty.
Sign Up and Get First Dibs
Exclusive updates and offers on the best cam show recordings online!

There's so much porn to check out on XVideos, plus thousands of recorded live cam shows featuring all kinds of sexy nude girls. And it's FREE!

Have you been hunting for sex cams? On CamGirlsHunter these shows were pre-recorded and are presented to you for free. Check out the variety of niches and performers.

The recorded cam shows on Big Cam Tube cover a wide range of categories, from lesbians to BDSM and everything in between. Enjoy this huge collection and get it absolutely free!

You'll have no problem navigating Recorded Cams. Enjoy thousands of hot webcam shows that have been recorded and made available to you completely free of charge!

The site provides a great user experience and there's a lot to check out. The collection is absolutely free and features recorded cam shows with nudity and very sexy performers.

These shows aren't live anymore, but they were at some point. There are many niches on Sex Cam Tubes and with daily updates, there's always something new to watch for free.

The recorded cam shows on AyChatin show a wide range of cam girls pleasuring themselves and getting it on with their partners. The collection is massive and easy to navigate.