Never worry about missing a cam show on Chaturbate or My Free Cams again, because chances are it's been uploaded to CamClips.tv and you can watch it for free. Send me an email and tell me what your experience was like!
Pros
1000s of recorded cam shows
Free to use and register
Cons
Ad-heavy interface
No downloads
Bottom Line
With thousands of live cam shows happening daily, there's no way you'd be able to watch everything - until now. Thanks to CamClips.tv, you'll have access to a huge archive of recorded cam shows from top sites like My Free Cams and Cam4. New videos are uploaded almost every hour and most of them look to be in 720p or 1080p. You'll have to deal with an ad-heavy interface and the occasional pop-up, but never to the point where it'll ruin your experience.
My Full CamClips.tv Review
Watch Recorded Cam Shows For Free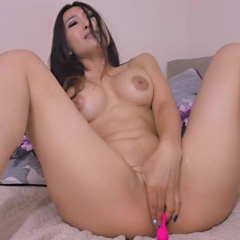 Have you ever entered a cam girl's room, only to realize you just missed her doing something crazy, like shoving a cucumber up her pussy? Now there's something you can do about it. Just head to CamClips.tv and see if someone recorded the show! This free cam tube site is packed with recordings from Chaturbate, Cam Soda and other top sites.
Like most tube sites, everything's free. I've seen others with a premium version that includes some extra benefits like additional videos or access to downloads. You can't sign up for a premium version here. Which also means it's streaming-only.
Thousands of Videos Uploaded Daily
It's practically an endless supply of shows. I can't even begin to guess how much content is there, but it has to be in the thousands. I couldn't just jump to the last page because of the endless scroll but I did it for as long as I could. On top of that, I was seeing new videos being added almost hourly. I don't know who's doing the uploading, whether it's random users or the webmasters, but whoever it is, keep them coming!
Every imaginable cam show has been recorded and added to CamClips.tv from a girl going solo to couples having sex. I saw BBWs, ebony and Asian models, teens and MILFs, trans performers and so much more. I also saw videos that looked like they were taken from Snapchats, private OnlyFans pages, even Instagram.
Stream Videos in HD and Full HD
Quality-wise, you're looking at 720p and 1080p recordings. I was impressed because I imagine that whoever is uploading these videos is using a software program to record the shows. Usually, through the encoding process, you can lose a bit of quality. It doesn't look like that happened here. Or if it did, it was minimal because most looked great.
Be Mindful of the Ads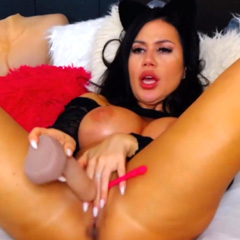 There's one caveat to all this free content - advertisements. Like banner ads for other cam sites. Also, when you play a video, you sometimes get a pop-up. On a few occasions, it even closed my window. But I will say that it's not nearly as intrusive as what I've seen on other tube sites where sometimes literally every action, from clicking to another page to using a tag, leads to a pop-up.
Browse This Massive Collection Easily
I had no issues finding what I wanted. The advanced search expands to include other relevant content. If you search "blowjob," it'll include relevant results like "sloppy blowjob" and "Asian blowjob." Plus, each video has several tags. There are also some categories and sorting options for top-rated and most viewed videos. No favorites, though.
All those features are available on the mobile interface, too. Also, I don't know if this was just my imagination, but I felt like the load times were even quicker on my phone, whether I was watching a video or jumping to another page. But you still have to deal with those ads and I found that my windows closed more frequently on a mobile.
A Worthwhile Cam Tube Site
Overall this is a solid offering. Thousands of free videos, frequent uploads and even other kinds of video. I would say you're getting a good bang for your buck and since it's all free, it's all bang and no buck! Sure, you have to deal with some ads, but you're hardly going to care when you close that pop-up and get back to that video of a hot blonde fingering herself.
Click Here To Visit Website
Similar Live Cam Tubes

Everyone knows Pornhub, the biggest and most popular tube site in the world. But did you know that they have tons of recorded live cam shows? You can enjoy everything for free!

Don't let the funny sitename fool you. XHamster is a huge tube site. Among the variety of videos are thousands of recorded live cam shows. Watch sexy girls get naked and naughty.
Sign Up and Get First Dibs
Exclusive updates and offers on the best cam show recordings online!

There's so much porn to check out on XVideos, plus thousands of recorded live cam shows featuring all kinds of sexy nude girls. And it's FREE!

Missed a live show on Chaturbate? No problem! Head over to Recurbate to find a massive archive of recordings taken from thousands of live cam performances.

If you're looking for an archive of recorded cam shows, head over to Cam Whores Bay to watch hundreds of them, including a solid collection of hardcore porn videos, too.

Want to see what cam girls are doing during a private show? Cam Bay has 100s of recordings to check out and even links you to the site the girls perform on.

Like the site name implies, Cam Archive contains a huge collection of free live cam show recordings, grabbed from various cam girls on Chaturbate.

Whether these girls are having sex with their partners or getting naked on cam, CamClips has hundreds of pre-recorded live shows and amateur videos to watch for free.

You'll never have to miss a performance from a cam girl on Chaturbate again. Cloudbate captures recordings of webcam shows, some up to 2 hours long, and posts them here every day.

Have you been hunting for sex cams? On CamGirlsHunter these shows were pre-recorded and are presented to you for free. Check out the variety of niches and performers.

The recorded cam shows on Big Cam Tube cover a wide range of categories, from lesbians to BDSM and everything in between. Enjoy this huge collection and get it absolutely free!

You'll have no problem navigating Recorded Cams. Enjoy thousands of hot webcam shows that have been recorded and made available to you completely free of charge!

The site provides a great user experience and there's a lot to check out. The collection is absolutely free and features recorded cam shows with nudity and very sexy performers.

These shows aren't live anymore, but they were at some point. There are many niches on Sex Cam Tubes and with daily updates, there's always something new to watch for free.