Here are my thoughts on XCams.com. While private chats can get are expensive, the group chats are very well priced and these amateur European babes sure know a thing or two about putting on a live sex show. Email me what you think.

Pros
Well-priced group sex chat
Nice site design
Good amount of HD cams
Cons
Expensive private chat
Not as much ethnic variety as some may expect
Bottom Line
XCams has been big in Europe for years and more recently they have begun to make headway in Australia and North America and I can see why given the hot Euro chicks, good number of HD cams and quality site design. However, the per-minute pricing for the private chats is higher than most sites I spend time on, so I tend to only use this one for the much cheaper group chats.
My Full Xcams Review
One of the Leading European Cam Sites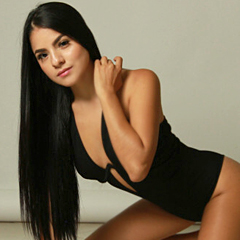 Although I have my favorite sites and favorite girls, every now and then I need to change things up and I head out looking for a brand new site and experience. It was on one such recent excursion that I came across XCams. Doing a little research, I found out that it's one of the most popular live cam sites in Europe and over the last year or so they've been making a big push into the Australian and North American markets.
At the top of the homepage you'll see a language selector (spoken languages, not the language of the text) and German, Italian, Dutch, Spanish and French are all there. As is English and I found that most of the performers, while European, do speak and understand English so I had no issues communicating with pretty much every chick I was into - and I heard some very sexy accents as well.
Equipped with an Excellent Array of User & Search Features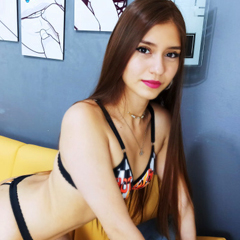 Also, there are various filtering options and a decent advanced search engine that allows you to select multiple aspects with which to filter the performers you want to see. Which comes in handy when there are hundreds of cams online - as was often the case when I checked out the site.
XCams looks like many other live cam sites, with a nice design and a clean interface that makes browsing a breeze. And the site does offer that hover-over-thumbnail-to-get-a-glimpse-inside feature that I love, but it only works for the chicks in free chat. For the girls in live shows, it won't pop up.
There are two types of paid chat here. There's the "live chat," which is a group chat with nudity, and then there's the "private chat" where it's just you and the performer and no one else can chat with her.
Hot Stuff Doesn't Come Cheap!
If you don't see the little "free" logo on her preview window then that means she's in one of those paid chats and unless you have credits to use you're going to get kicked out of the room in about 10 seconds and taken to the purchase-credit page (which happened to me a lot the first day I was on the site when I just had a free registration and hadn't yet purchased any credits). Once I purchased some my experience got much better, but enjoying sexy shows isn't cheap.
The current best package gets you 225 credits for $59.90, which breaks down to $1/3.75 credits. Now, looking at the chat options, live chats will cost you 5 credits/min, which comes to under $2/minute, which is quite good. However, for private chats, every girl I checked out was asking 20 (or more) credits/min, which is over $5/min and that's pricey.
Group Chat is the Best Thing Going for this Site
The chicks are hot and a good number of them offer HD cams and I found most of them pretty open to having the kind of fun I wanted to see. The site also has a mobile-friendly option that allows me to easily enjoy the experience on my smartphone. However, given the pricing, I found myself using X Cams when I was in the mood for a group chat, but going elsewhere when I wanted to go one-on-one with a babe.
Click Here To Visit Website
Links of interest
Read what other reputable sites had to say about Xcams:
ThePornDude 5/5 and
Links Of Interest 4/5 and both gave them 4 stars. They seem to be pretty active on
Twitter and
Pinterest and
Google+, but their
Facebook page seems dead. You can find some of their recorded cam videos on
Xvideos and on
Porn Hub and
XnXX. You can also become a cam model on their platform by joining Xmodels. Any other interesting links I should add? Email me
Similar 🏆 Top Cam Sites