BBW Cams is filled to the brim with big beautiful women streaming hot XXX shows all day and all night. If you've got a thing for fat chicks performing on cam, then you're going to love this site. Email me your comments.

Pros
Mostly HD cams
Free chat rooms
Advanced search
Cons
Not many performers online
Bottom Line
The sitename says it all. Rather than searching other cam sites looking for the BBW performers, when you land on this site all you will see are big beautiful babes. They have different ages and hair colors and personalities, but they all have a whole lot of extra meat on their bones and they want to show it all off to you. Check it out, look around and chat for free before you decide who you want to spend private time with.
My Full All BBW Cams Review
BBW Beauties Are the Stars of the Show Here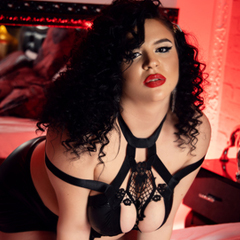 There are times when I'm on a general live cam site and I use the advanced search (or whatever category filters the site offers) to bring up just the BBWs. I often crave those big tits, big asses and nice curves that only a big girl can provide. If you're like me then All BBW Girls might be just the sex cam site you've been looking for.
Yes, you can find some great big babes on most cam sites, but with this site they're the focus. In front of you will be a classic live cam site design, with little square images representing all of the performers on the site, and in this case you'll be looking at all those little squares filled with not-so-little chicks. From curvy babes to huge ladies with loads of extra meat on their bones, and from big tits to huge tits, blondes to brunettes to redheads, and from coeds to ladies over 40.
And if you want to get more specific you can use the advanced search engine that which provides you categories to multi-select. Now, I did notice that one of the checkboxes was a BBW one, which seemed odd for a BBW cam site. However, what I realized is that AllBBWCams does have skinny girls and other types of women as well, but you need to search for them. The big girls are the primary focus, but if your mood requires a smaller chick you can find her as well.
Site Provides A Good User Experience
The site looks good and has a standard, but clean design that makes for more easy navigation and the like. Also, I already mentioned the categories and advanced search, which can help you narrow down what you're looking for. The live cam pages are also well-designed, with big cam windows and a chat box and each performer provides a profile, some free photos and a schedule (if she has one) and you can leave comments and read comments from other folks who have had the pleasure of experiencing her live.
Let's Talk Quality and Price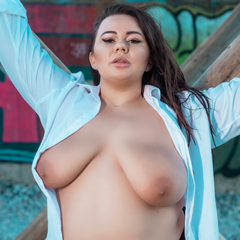 As far as quality goes almost all of the girls are using HD cams and they look great, with sharp image quality and fluid motion. You will see a little "HD"indicated on their preview image and I barely saw any that weren't rockin' high-def. The prices aren't as cut-and-dry, though, because it looks like the girls set their own. However, from what I've been charged I would say that you're looking at $2-$4/minute depending on who you talk to. I will also confirm that it's free to browse the site and the babes all have free chat rooms, so you can check them out and chat without spending any money. You only need drop cash when you want to take them private or tip them – and some offer to do things for tips in the free room (flash their tits, show their pussy or ass, etc.).
You Like Big Babes? Go Check Out the Site Right Now!
It's that simple! It's free to check out and you can even browse the live free chat rooms of all the girls online without even signing up or creating a membership. So, why wouldn't you go see which big babes are online and decide if you want you play in private with any of them? I like big babes myself and when that mood hits AllBBWCams is one of my first stops. Now, I will say that often when I come to the site there are less than 40 live babes available. However, while that isn't a lot, when they're all large girls I never have a hard time finding at least a few whom I can't wait to chat with!
Click Here To Visit Website
Similar 🏆 Top Cam Sites