The webcam quality on Go Cams XXX varies wildly and a few user features I like aren't available. Still, the variety of girls and the fact that I can see so much nudity and naughtiness for free far outweighs the negatives. Email me.

Pros
Lots of naughty nudity for free
Hundreds of live cams
Mobile-friendly interface
Cons
Hit-and-miss cam quality
Lacking quick-preview feature
Bottom Line
The site isn't as polished or high quality as some of the top sites out there, but most of those top sites will cost you multiple dollars per minute to see live babes getting naked. Whereas at Go XXX Cams you can head into almost any live room and see at least a little nudity – if not a whole lot – and you can do so absolutely for free.
My Full Go XXX Cams Review
It's Pretty Explicit - Just the Way I Like It!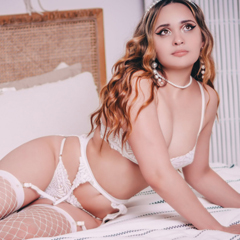 Right under the sitename in the banner at the top of the page it says "free live sex cams." However, something about the way the site looked didn't make it feel like a free cam site. But since it's my duty to explore as many sex cam sites as possible, I decided to stick around and really check it out – and I'm glad I did!
Before I had even registered and created an account I already saw some chick giving some guy head, another babe three-fingers-deep into her own pussy and a hottie riding a dildo reverse-cowgirl, with her big, round ass bouncing beautifully up and down.
Lots to do for Free!
There are group and private chat options if you feel like spending a few bucks per minute, but you can also do a lot on the site for free. Still I signed up and created an account because with that I could chat in the rooms and when you aren't registered they do keep giving you these somewhat annoying popups, reminding you to sign up. But signing up is free so it won't lighten your wallet any.
Tipping Will Take You Far
Of course much of the nudity and hot action does come because the girls are getting tips, so if a babe you really like is waiting for some "encouragement" to drop her clothes to the floor you can definitely get things rolling for a few tokens. But you can also just browse and I've never been on the site without seeing many cams already providing views of butt-naked babes.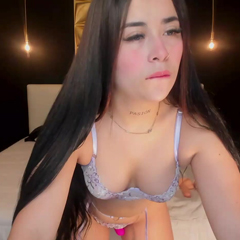 The design is pretty standard and it looks like many other live cam sites out there. But I don't really have a problem with that and there are also category listings and advanced search filters to help you along. Also, the HD cams are marked with an "HD" symbol on the preview image so you know before clicking into the room.
Some Cams are HD, Some are Not
As far as cam quality goes, that is where the site is pretty much hit-and-miss. While fluidity of motion was good all around, the video image ranged from crappy to good and it didn't always have to do with whether the cam was HD or not. I saw some HD ones that looked pretty average and other non-HD ones that were much crisper.
It isn't always easy to tell from the preview image and another feature they're lacking is the ability to hover over the image and get a quick view of the live cam room. This is a feature that most sites offer and one that I've almost come to expect, so when it isn't there I'm disappointed.
Definitely One of the Best
I gotta say that while I was initially skeptical of the site I quite enjoyed my first experience on it and have been back many times since. There are sites with more HD cams and better cam quality overall, as well as sites with more polished designs, but this is the "free cam sites" list and when it comes down to value for the money – or lack of money – Go XXX Cams is one of the tops on the list.
Click Here To Visit Website
Similar 💰 Free Cam Sites

Pop open this can of CamSoda to enjoy lots of free nudity. You can join this live sex site at no cost and watch beautiful nude girls getting very naughty on webcam.

If you want to see or talk to naked girls, visit Chatfly.sex for 100s of live sex shows every day, at all hours. Win 50 free tokens in their giveaway and find your favorite cam girl.
Get Exclusive Email Offers
Save more on your favorite FREE cam sites!

There are lots of sites online with a variety of girls, couples and lesbians. Without spending a dime, you can watch live naked chicks and XXX shows on Chaturbate right now.

Yes, these are FREE live cams! There are so many hot and naked girls online and it won't cost you a thing to watch them strip and play with themselves.

You can experience a lot on Strip Chat for free, including live shows with beautiful babes. The cam quality is generally high, so there's no reason not to check it out right now.

You'll want to explore GoXXXCams if you like naked girls live and your cam shows free. There's so much nudity to enjoy here and the site is mobile-friendly too.

Cam4 has everything you want in a sex cam site. There are lots of girls online, many HD webcams and you can watch performers getting naked in live shows for free.

Chat Orgasm is a hub for webcams from a number of different sites. Some you have to pay for, but others are completely free, so watch naked girls and live XXX shows right now.