You probably won't actually hook up in real life on with any of the models on Cam Girl Hookups, but you can easily have lots of cybersex with as many live XXX web models as you can managed. Email me any comments.

Pros
Mostly HD cams
Average price is pretty good
Good advanced search engine
Cons
Some performers charge a lot
No hover-for-preview feature for live cams
Bottom Line
There is a lot of good to say about Cam Girl Hookups. The site is easy to use, the cam girls are sexy and horny and there is a lot of variety among them, and the cams are mostly HD. Prices can vary quite a bit, but the average per-minute one is generally good. It's free to browse around and check out the models on their cams, so go ahead and just do it.
My Full Cam Girl Hookups Review
A Top Shelf Live Cam Sex Site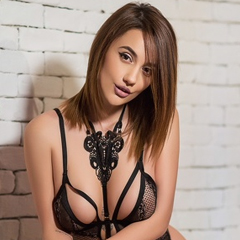 I'd like to start this discussion by telling you that I did hook up with a cam girl once. No, it wasn't from this site and I didn't know she was a cam performers when I first met her, but I found out after we had hooked up. That little tidbit has nothing to do with Cam Girl Hookup. I just love telling people that I have actually banged a cam model. Like I said though, it wasn't from this site. And as much as I want to hook up with almost every chick I see here, I know that is never going to happen. So, don't come here expecting a dating site. This is a live sex cam site and a very good one at that.
The design is pretty typical for these kinds of sites. It isn't one of the super modern-looking sites with different sized and flowing preview images, but it looks clean and simple and it doesn't look dated. At the top of the page is a list of categories you can pick from and you can also search deeper with the advance search engine that lets you multi-select from a number of criteria and find exactly the kind of babe you are looking for.
Fetish is Fun!
I have been back to this site many times since my first visit and while I do have a few performers I really like and play with often, sometimes I am in the mood for something very specific and I will use the advanced search to find it – from the color of her eyes and hair to the amount of pubic hair she has and what kind of tits she has (perky, medium, large, etc.). I also like selecting the "fetish" I want to explore - from anal to roleplay to spanking to deepthroat to voyeur - because it makes it so much easier than clicking into every profile and seeing if the babe is into it or not.
Trust Me, The Private Shows are Worth Every Penny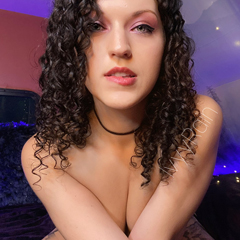 Although, I do do a lot of clicking into profiles because it is free to do so. In fact, you don't even have to register to check out the girls and their cams. The free chat room is free for everyone – members and non-members alike. And this is always the best way to learn about a model and see her live before deciding if she is worth spending money on for a private chat, an exclusive chat or a gold show – if she is offering one. And let me just say that most of them are well worth it.
HD Cams and More
First off they are almost all using HD cams so the image quality is great and the motion is fluid. Also, the average price for a private chat is about $2.99/minute. Yes, there are some girls asking less and some asking for up to $10/minute, but they are in the minority and you get to see how much it is going to cost before you agree to the show so you won't get surprised. Overall, CamGirlHookups hits all the expected notes for a live cam site and hits them well. This one is definitely worth putting in your visit rotation. It sure is in mine.
Click Here To Visit Website
Similar ❤️ Cam Dating ❤️