Im Live is actually one of the oldest live sex show sites in the biz and they've recently gotten a full overhaul and everything's been upgraded. No wonder why they made it to my list of top cam sites!

Pros
Mostly low per-minute prices
Mostly HD cams
Multiple design options and features
Cons
Not all performers offer free video chat
No session timer
Bottom Line
With the new design and site features Im Live as become a much more pleasant experience. Add to that the many HD cams and the fact that the vast majority of the performers are asking under $2/minute and there is no denying that I'm Live should be part of your live sex cam repertoire.
My Full Im Live Review
One of the Oldest Live Cam Sites in the Biz!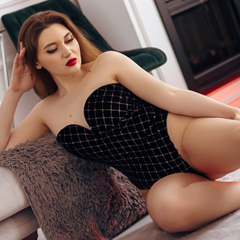 I'm Live is one of the oldest sex cam sites and it is one of the first that I checked out when I started to really get into this niche. However, the site design back in the day left much to be desired and I will admit that it wasn't a site I ended up spending much time on - until recently.
A little while ago I decided to check it out again and I saw that much had changed. First, and most obvious, was the site design. I'm Live looks really good now and you even get multiple viewing options as to how you want the site to present the content to you (list, tile or gallery). I tend to prefer "gallery" but having the option is quite nice.
All the Best Sites Have the 'Hover to View' Feature
As is the "hover to view" feature. If you have read any of my other reviews, you know that I love being able to hover over a preview image and get a glimpse at the girl's live cam room. Many site's offer this feature, but I always like to mention it because when it isn't offered it is quite disappointing.
As for some other features: there is a nice advanced search option s well as a quick dropdown "narrow your search" option that lets you filter by one feature with one click. Also, there is a pretty awesome "multi-viewer" option that gives you a live look into the rooms of 6 girls at once. You don't pick the performers. But you can scroll through multiple combinations of 6 cams. You can use this feature for the free views, but you can also pay a per-minute fee and see the 6 cams in private mode - which means girls will be naked and such.
Tons of Naked Ladies and It's All in HD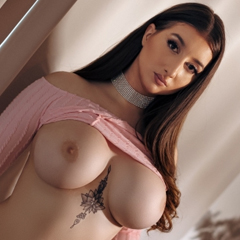 Speaking of seeing naked girls, that is what we all go to these sites for so that is kind of important. Well, I am happy to report that things are looking good on that front with most of the performers offering HD cams. Now, I will also say that the cam screen size is really big and at that size even the HD cams don't look perfect - they look good though, don't get me wrong. Also, when it comes to prices, different performers charge different prices but one of the "narrow your search" options is price and using that tool I have noticed that the vast majority of the girls charge from 98 cents to $2.80/minute - with most asking only $1.98, which is extremely reasonable and a definite reason to check out I'm Live. They also have "happy Hour" cams that are cheaper group chats with everyone getting a chance (first-come first-served) to control the show and tell the performer what to do.
The Models are Real Pros Too
Overall, I find that the performers on the site are sun and open and willing to please, but as is the case with all of these kinds of sites there are going to be girls that are less than pleasant. What ImLive offers is a "Sheriff's Office" where you can report a performer who was rude or didn't d as you asked, etc. But, let me just also say that you shouldn't abuse this feature just because you might not like one of the performers. And also, if you are a jerk to them, then maybe you should expect it back. So, be a gentleman and you will probably get the most out of them.
You can even check it out on your smartphone using their pretty nice mobile site with its clean and easy to navigate design. Cam quality might not be as good on your phone, but it sure is better than nothing or having to navigate a desktop-formatted site on your phone.
Oh, and one more thing that I almost forgot to mention: Most girls will allow for you to see their stream for free when they are not in private chat (like on almost every other site), but some of them do not. This is something that really bugs me because I like to be able to chat and see the girls before I decide to drop cash for private time.
First 20 Seconds is Free!
However, to make up for this the site does allow that the first 20 seconds of every session is free. So, if you start a session and aren't impressed with cam quality or something then within 20 seconds you can leave and it won't cost you a thing (this 20-seconds free feature is not available on mobile devices).
I will say that I am quite glad that I checked out I'm Live again. While my impressions had been so-so back years ago, the new design, HD cams, low per-minute prices and overall sexy and willing performers has made this site one that I will be visiting more often than not in the future.
Click Here To Visit Website
Links of interest
You can read more about the history of Im Live on
Wikipedia. Other prominent sites also offer reviews, you should check out
iChatOnline,
TopCamSites 4/5 and
RabbitsReviews 79/100. They seem to be active only on
Twitter
Instagram. Lastly, if you want to fap to some free recorded cam videos, check out their content on
You Porn and
Xvideos. Email me if you find other cool links about them.
Similar 🏆 Top Cam Sites