Many Vids is a new kind of site where you can watch cam girls live and also buy their exclusive content, stream free tube videos and subscribe for access to monthly content. Everything is high in quality and there's so much variety your head will spin! Check it out and let me know what you think via email.

Pros
A wide variety of performers
Live cam shows with free chat
1000s of free XXX videos
Cons
Some expensive private shows
Free users are often ignored
Bottom Line
Many Vids is a unique experience unlike any other cam site. It has a ton of extra features and ways to interact with performers, though sometimes private shows and memberships can be expensive. If you're social media savvy or simply looking for something new and fresh, this is it. If you're a seasoned cam expert who likes the classic cam site look, this might not be for you, but it would be worth trying out anyway. You can always teach an old dog new tricks, and it's much less intimidating than it looks!
My Full ManyVids Review
Many Vids - A Cam Site Like No Other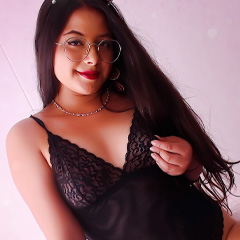 I kept hearing about Many Vids and frankly, I didn't know much about it. My girlfriend's friend was talking about how she became a camgirl and was selling private videos of herself, which obviously caught my attention. When I grilled her for details, she told me about this site, which I didn't even realize was a cam site - so I had to do a little digging.
It's hard to pinpoint exactly how to label a site like ManyVids. You could call it a cam site, but it's more than that. It's also a tube site and there's a social media aspect to it. It's all three rolled into one and that's what makes it so unique. You can explore a performer's profile and see all she has to offer. She might be online so you can go chat with her, and then sometimes she'll have free videos in the MV Tube library. But more on that later.
I may be a sucker for cams, but what I appreciate the most about this site is the sheer amount of content and, most importantly, the variety. There are over 1 million (yes, 1 million!) videos in total, ranging from free to premium. You can also find almost every fetish you can think of. Some of the categories include BBW, Financial Domination, MILF, Cosplay, Pregnant, Mukbangs (eating shows) and so many others. There's even a whole MV Fetish section that focuses on the more intense kins, like Femdom and BDSM. The performers - who are referred to as MV Stars - range in age, race and body type.
Buy Content or Subscribe to MV Stars
Unlike a paysite, you don't need to subscribe in order to see a girl's content, but unlike a cam site, you don't have to individually buy videos either. Many Vids lets you do both. Most of the videos you'll see while browsing are available for purchase. Some may be one-minute clips, while others can be an hour or longer. But that also means the prices vary. They range from as low as $3.99 to as high as - wait for it - $900! While the average clip seems to cost around $10 depending on the type of video, the length and the performer, keep in mind that things can get expensive fast.
If you'd rather not have to pay per video, you have the option to subscribe to a particular girl and get all her videos as soon as they're released. Much like the individual ones, the prices vary. Some performers offer you their library for as little as $10/month, but I also saw a cam girl who only offered a 3-month membership - at $333/month! You also have the option to join a content creator's MV Crush Club, which is usually on the cheaper side and it lets you check out exclusive videos, pictures and other updates, but you won't get access to her entire collection.
Going Private Can Be Costly
When it comes down to it, you know I love cams, so I obviously have to talk more about the cam shows. Before logging in you can watch some of them for free, but if you want to chat or take advantage of the premium options, you have to make an account. No credit card is required so you can remain anonymous. Many girls like to be topless and you can expect mostly high-quality cams.
You need to purchase tickets to tip and go private and the shows range from around $1/minute up to $10/minute or higher. The latter amount is on the pricey side and on top of that you need to have enough tickets to cover at least three minutes. And if you think you can get by and not buy any, you might have some trouble. Some of the girls will ignore users who are watching their shows for free, and since they can see who has tickets, they'll know if you plan on tipping/taking them private. One performer I chatted with was even badmouthing "freeloaders" in the free chat.
A Great Social Media-Style Interface
One thing I noticed right off the bat is that Many Vids is clearly not like other cam sites. It feels like a social media page, like a mix of Facebook, Twitter and Instagram. There's a search engine that lets you search across the entire site, or specifically, the videos, MV Stars or the store. There are also different categories and lots of different rankings so you can see who's the most popular. It's definitely easy to get around, even if it can be a bit overwhelming because of all there is to offer. It works well on mobile devices too.
They indicate which performers are currently live, the top-ranking content creators, which videos are currently being watched and recently purchased videos. I like that they offer users so many ways to be exposed to new talent because you never know who you might stumble upon - and I love a good surprise.
1000s of Free XXX Videos to Browse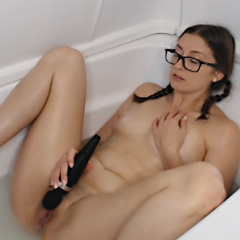 The problem with many adult tube sites is that the performers and studios don't get compensated and things are shared without their consent. The same thing happens to cam performers when their shows are recorded and uploaded by another user. But that's not the case on ManyVids. They consider themselves the "first-ever ethical tube site" because this isn't stolen content - everything is uploaded by the MV Stars themselves - so this is your chance to support the girls. The top three content creators with the most combined views on their free videos receive cash prizes, so it's a win-win!
Contests For Both Creators and Fans
I love to spoil my favorite cam girls, but wouldn't it be nice to know that they're getting something back too? Well, they have contests every month that do exactly that. The contests benefit both the content creators and the fans. Creators submit their photos for the contest, then fans vote for who they want to win. The performers can even offer perks (like exclusive videos) to anyone who leaves a tip with their votes. Performers can also run their own contests for fans.
I have to say, as far as cam sites go, Many Vids is definitely a breath of fresh air. It might be better suited for a younger generation of cam lovers, because the interface is definitely not typical and might be a bit confusing for the older crowd. If you want straight-up cams, it might not be the choice for you, but if you're familiar with social media and want a whole new experience with a ton of extra features, I couldn't recommend this unique cam site enough.
Click Here To Visit Website
Similar 🏆 Top Cam Sites