I love inexpensive sex cam sites. Live Pimpin is one of those! All shows here cost a flat fee of only 99 cents. And believe me, these are some pretty steamy live shows. Share your comments via email.

Pros
All cams are 99 cents per minute
Mobile site
Simple and clean interface
Cons
Average-quality cams
Not a lot of live models at any given time
Bottom Line
The bottom line with Live Pimpin is very simple. The camera quality isn't as good as the sites higher up on the list and those other sites generally have many more girls live and available at any given time. However, the average-quality of the cams doesn't mean you can't fully enjoy your time with the girls and the fact that every cam is only 99 cents per minute is a huge plus.
My Full Live Pimpin Review
It's Like the Best Pimp But Legal & Online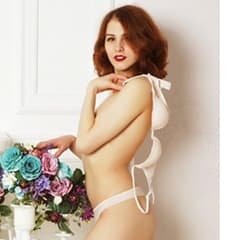 When you navigate over to Live Pimpin you will find a live cam site with a simple and clean design and at the top of the page you will see an option to navigate to their new design, which looks more slick and modern. Either way, you will see hottie amateurs who want to chat and play and will do it for just 99 cents per minute. Yes, that is the price for every single cam on the site! Sure, camera quality is average, but for the price you really need to at least check the site out (its free to do that).
So, you probably noticed that Live Pimpin is in the bottom half of the "Top Cam Sites" list. And maybe that has you a little uncertain about its value/quality. Well, let me just remind you that the this list is called "Top Cam Sites" so to even get on the list I have to think there is some value there and LivePimpin is definitely no exception.
Cheap Rates!
So, let me just start off with where the most value can be found on the site and tell you that every single cam/performer is 99 cents/minute! Yup, you read that right. No, trying to find a girl you like offering a price you can handle, just browse around knowing that whoever you pick will be 99 cents. How awesome is that?!
I can tell you that back when I first found this site that price point immediately drew me in and is the main reason I have been coming back on a pretty regular basis ever since. But there are other reasons as well: The performers.
Sexy Foreign Amateurs!
They are sexy amateur-types and although English doesn't appear the first language of most of them, I generally don't have issues communicating. Sure, we aren't having in depth conversations about the universe and our place in it, but they are friendly and responsive to all the naughty desires I lay on them.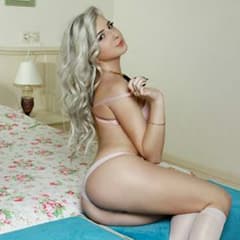 I will tell you that unlike some sites that offer hundreds - if not thousands - of live girls at any given time, every time I check out Live Pimpin there are under 100 live cams online. This doesn't keep me from finding chicks I like, but it is something to keep in mind.
Site design is simple albeit a little dated. Actually, a while back they did do a redesign of the site and you do have the option to navigate over to that version of the site where things are a little better looking and more modern. I am not sure why they still take me to the old version at first, but the first thing I usually do is click over to the new look where I can hover over images to get a live look in the girls' rooms (a feature that I really like when cam sites offer it).
The Site is Has an Advanced Search Engine with Filters
There is also an advanced search option where you can select various criteria to filter the cams. However, for some reason I haven't been able to find the advanced search feature when using the new site look. It might be there and maybe I just can't find it, but that is a little annoying since I do prefer the new look and spending my time via that design.
Average Quality Cams at Best Though
Okay, now for the other important factor. We know the price is great, but what about video quality? Well, it isn't great. Maybe you assumed as much given the low per-minute pricing but there are no HD cameras here and in general I would call the cams average-quality.
Personally, the fluidity of the motion is more important to me than the video quality so when fluidity is the issue I leave that cam room right away. But, I honestly don't have that hard a time finding cams that are fluid and with good-enough image quality for me to really enjoy my time.
A Great Choice for the Budget-Conscious
And yes, there is a mobile version of the site. The design is pretty good - except for he really small chat area (I have to constantly scroll to see what I am writing and being written back to me). Cam quality matches what I see on my desktop.
So, while I can easily recommend you check out Live Pimpin, you do need to do so with an understanding of its pluses and minuses: An awesome low per-minute price vs. not a ton of models and average-quality cams.
Click Here To Visit Website
Similar 🏆 Top Cam Sites