Today I'm writing about Jasmin.com, the most visited XXX live cam site on the planet! It's the most popular site with a polished look, high-end models and hot live sex shows. Email me your comments.

Pros
Text to ladies' phones
Hot nude photos
Cons
Uses Fantasy Cuties
Need to upgrade to do most things
Bottom Line
I don't know who Jasmin is but I do know that Jasmin.com is one of the best live sex cams out there. A modern and attractive site design, couples with simple navigation, beautiful models and HD cams make for an overall very pleasant experience.
My Full Jasmin.com Review
You Definitely Get What You Pay For Here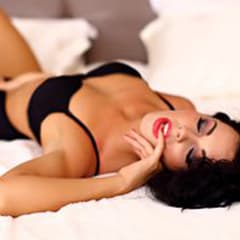 Yes, the average per-minute price point for these cams is higher than for some of the other sites in this category, but at least you are paying for quality. Gorgeous babes of all types and good-looking cam images make it so you can truly focus on watching and chatting with the models of your choice.
My last few times on this site I have chatted with a girl named Ivy, a gorgeous chick named Jessie, a hottie named Jenna and a dark-haired babe named Angelica. But ironically, in all my time spent on Jasmin.com I have never talked to a girl named Jasmin. I don't know if that is technically "ironic," but I thought it was a fun fact nonetheless. Okay, so now on to the site.
This is One of the Sexiest Sites Ever …
The first thing that stands out for me with Jasmin.com is its design - and I mean that in a good way. The site went through a complete redesign around a year ago and what they came up with is a very sleek and modern looking site with a nice flow that puts the girls at the center of everything and very little clutter. I have also checked out the site on my smartphone and I really enjoyed the experience. It is clean and intuitive and I found that the overall quality was really good.
Excellent Layout & Professionally Designed
The girls are all represented by nice tiles on the main page and hovering over a tile with your mouse pops the image out slightly and loads the live cam of that girl so you don't have to click into a page to see what she is doing right at that moment. Once you do click in though most of the screen is taken up by the live cam window with some other cam girl tiles along the side of the page and some very basic model info below (hovering over the left-hand side of the actual cam image will bring up access to model photos, more model info and the ability to turn on your cam among other things).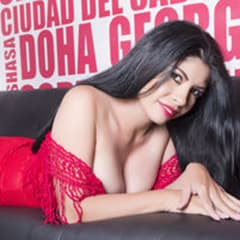 You can also narrow your search by using the convenient category and keyword tags and there are also the "model channels" and "Jasmin TV" sections which provide "playboy" type softcore videos and image slideshows with quick links to the girls should they be online at that moment.
These Chicks Are Coming to You Live from a Studio
I will also say here that almost all the girls are studio performers rather than some sites that have models who perform out of their homes and their own rooms. For some of you this isn't an issue but I do k now that some people do really prefer one or the other so that is why I am mentioning it.
It Ain't Cheap but It's Worth It
When it stops being free is when you take a girl private for some 1-on-1 time. The good news is that you will see how much a model is charging before you have to make the final click decision to go private. As for those prices: Well, based on the credits-to-dollars conversion it looks like most babes end up asking about $3.50/minute.
This definitely isn't the most expensive I have paid, but it sure ain't the cheapest either - and unlike some sites there are no group or semi-private options that provide a lower price. There is a nice filter option called "on sale" though that will filter up just the cam babes offering a sale price at that moment.
A High End Live Cam Site
Thankfully, you are paying for quality when it comes to both the girls and their cams. I have never been disappointed with the hotness factor of the models at Jasmin.com and these days it seems like almost every woman is using an HD webcam or camcorder to show themselves off as well.
The jasmin.com experience feels and looks very high-end and it is a site that I do come back to fairly often. The price tag can be a little prohibitive, so it isn't on my list of daily visits, but I can easily recommend it to anyone interested in a good sex cam experience.
Click Here To Visit Website
Links of interest
Jasmin.com is the newer brand of LiveJasmin. It is slightly different, so I'm only including relevant links. Most tube sites refer to LiveJasmin, so check for links of interest on that review for those. Jasmin has three active official social accounts,
Facebook,
Twitter and
instagram. The new site has been reviewed favorably by many sites, including
RabbitsReviews 81/100,
The Porn Dude 4/5 and
Top 5 Cam Sites. Any links you have that you feel should be listed her?
Similar Top Cam Sites