iCams is basically a trustworthy live cam site filled with lots of hot girls ready to play and most use HD cams. You don't want to miss these hot sex shows that's for sure. Email me your comments.

Pros
Mostly HD cams
Lots of live performers
Tipping allows you to pay more or less depending on your budget
Cons
Registration is required in order to access everything
No advanced search engine
Bottom Line
The site looks good, but iCams has some work to do on its user experience. There's no advanced search and they make you register in order to see all the chat options. Thankfully, registration is free and the majority of performers are using high-def cams. Also, as long as you just tip a little, you can get in on all the hot naked action. Some babes even have connected vibrators that you can control with clicks and tips.
My Full iCams.com Review
High Quality Cams Right Here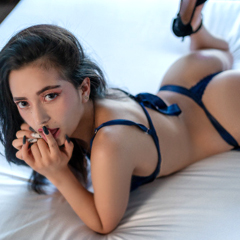 iCams is a good-looking site. It has a very standard cam design, but it's clean and easy to navigate. That being said, there were a few issues I picked up on right away. When I discover a new cam site I always like to browse before registering. And the first time I landed on the site that's exactly what I did. I was able to enter the free rooms, but I wasn't able to chat and see everything a registered user could see, which I discovered after I registered.
You Gotta Login to See Everything
You see, before you sign in you won't see any chat or tip options in the girls' rooms, but once you login you'll see various buttons under their live cams that allow you to tip them and even buzz their connected vibrator (if they're using one). Now, if you just register, but don't add any credits to your account, most of the chicks won't talk to you (they actually block you from interacting in the chat room), but at least you can see her cam quality and read any chatroom messages and decide if she's worth getting credits for.
Since that initial visit I've been back a few times and on the plus side, there have always been plenty of performers online and most of them are using HD cams, so the video quality is high. Also, the women themselves are really hot. There's a nice variety of looks and languages and if you have a type, she's probably here. Although, finding that type could've been easier.
A Variety of Performers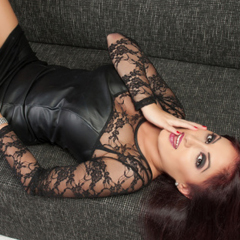 You see, there's a category list along the left-hand side of the page (mature, redheads, huge tits, etc.), but there's no advanced search engine to break down the info into smaller niches and allow you to multi-select. If you've read some of my other reviews you know that I think a good advanced search is important on a live cam site, so this was disappointing.
As for how much stuff costs, well, since most of the performers look to be working for tips and reaching tip goals in order to start naughty shows, I guess you can spend as much or as little as you want – of course those who spend more get more attention from the girls, but you knew that already, didn't you?
Join Their Fanclubs!
You can also join a performer's "fan club" and get discounts and special attention. However, this will cost you between $10-$20/month so make sure you really like the babe, because most of us can't afford to join too many fan clubs. I visited the site about five times before I found a babe I liked enough to want to be her fan (and, no, I won't tell you who she is).
i Loved this Site!
In the end, iCams has some hot and friendly cam babes and the video quality is HD, which is great. You can also spend within your budget given that so much is based on tipping. If they could improve on some usability features I could see this site becoming one I check out more frequently.
Click Here To Visit Website
Similar 🏆 Top Cam Sites