On Go Nude Cams the models are real Euro babes and the private-chat rates are pretty good as well. Most live streams aren't HQ but sticking with those that are isn't too difficult. Let me know your thoughts by email.

Pros
Pretty good private-chat prices
Hundreds of live cams
Mobile-friendly interface
Cons
No advanced search engine
Most cams aren't HQ
No FAQ
Bottom Line
This is a live cam site without bells and whistles. There are very few features or extras, so the reason to check it out is for the sexy European chicks and the pretty appealing per-minute pricing (depending on your conversion rate to Euros). The HQ cams are worthwhile and hopefully more and more girls will start using them. It's free to check out and I recommend you do at least that.
My Full Go Nude Cams Review
Easy-Peasy-Nude Cams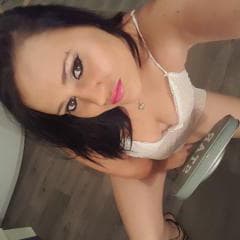 Go Nude Cams is a pretty simple site. The design is very basic and there aren't many bells and whistles as far as features go. There's also no FAQ section, so I spent my first visit just browsing and asking the performers questions in order to clear up any questions I had. It's all pretty self-explanatory, but I do still appreciate when a site offers an FAQ to help clear up any issues.
Select Your Chat Type
Basically, there are two sections to the site. At the top of the page is a filter called "chat types" and using that you can select "free chats" or "private chats." The private chats section will show you all the performers who are currently online and in private chat. You won't be able to preview their cams or talk to them for free, but you can join in for whatever per-minute price they're charging.
Personally, I rarely bother with the chicks already in private chats. I prefer to chat with a girl in a free room first. That way I can check out the quality of her cam and see if she and I click. So, the first thing I do on most of my visits to GoNudeCams is switch to the free chats option and browse those chicks.
In that free chats area, when you hover your mouse over a preview image you get a live glimpse of the girl's cam, you get to see the languages she can communicate in and you get an indicator telling you if her cam is HQ (high-quality). Yes, I also took note that they use "HQ" instead of "HD."
There's HQ Cams and Not So HQ Cams
Now, it might be the same thing to them, but I will say that the HQ cams look good and have fluid motion. As for the non-HQ ones, the motion is usually fluid, but the image quality isn't as good, especially when enlarged. Obviously, I haven't counted every single cam on the site, but just from my multiple visits it would seem that there are a few more non-HQ cams than there are HQ ones.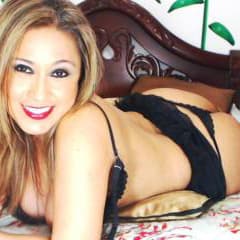 I also want to mention that although it's called "free chats" it doesn't mean you'll see any nudity for free. And trust me, I tried! There's a tipping system that they call "bonus" and on multiple occasions I have offered the girls a bonus for some nudity. A few of them have taken me up on that offer, so technically anyone else in the free room with me would have seen the nudity for free, but I can't really hype this for a couple reasons.
The first is that I have rarely seen anyone else make the same offer and for as many girls who took me up on it, there were more than a few who said no or told me nudity wasn't allowed in the free chat and I should take them private to see the goods.
Super Affordable Rates
Oh yeah, I haven't mentioned the prices yet, have I? Well, the good news is that all the performers I have had the pleasure of spending private time with were only asking about 1.5-2.5 credits per minute. That's definitely a good rate, with the only caveat being that the credits are based on the Euro, so depending on where you are the conversion to your currency could make it more expensive. But that's obviously a location-based issue.
Some final things I want to mention, there's a mobile version of the site should you want to explore it using your smartphone. Also, there's no advanced search engine, which is a real bummer. There's a category dropdown that you can use, but a more granular search with the ability to select multiple criteria isn't available unfortunately.
Lots Of Performers Online But There's No Search Engine
Maybe with a small site the advanced search would be less important, but there have been upwards of 400-500 performers online every time I've visited and it would be really nice to be able to narrow down my search when I'm looking for something a little more specific than the basic category suggestions.
In the end, the site itself is a little too simple, is lacking in features and needs more HQ cams, but I keep coming back because I like the hot Euro chicks and the private-chat prices are pretty good as well.
Click Here To Visit Website
Similar 🏆 Top Cam Sites