The models on CamsCreative are hot and most cams look really good. Private chats are generally well-priced and the shows can get really crazy. Feel free to shoot me an email.

Pros
Many HD cams
Mostly well-priced private shows
Many performers online
Cons
No free chat
Creative shows can be confusing
Bottom Line
Cams Creative does offer a creative chat option that's original compared to most cam sites out there. However, it's also a little bit gimmicky and personally the real value of the site came from the private chats with the hot chicks. However, not being able to do any free chatting does make the site less appealing and it could definitely keep some people away - and I wouldn't blame th
My Full Cams Creative Review
Time to Get Creative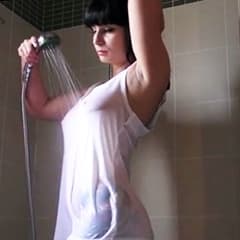 I will admit that the moment I found Cams Creative I was intrigued. Having seen a whole lot of live cam sites, I was definitely interested in one that claimed to be different from the rest. But as it turns out that "creativity" isn't what has kept me coming back.
Let's just get right to it, shall we? What's so creative about this site? Well, here's the deal. The "creative shows" are group shows in which everyone in the room can tip the performer (which obviously gets you more attention from her), as well as get in line to direct her show for a few minutes. To direct the show you select from a list of activities that the performers provides, which can be quite varied and include everything from board games to fisting.
You're the Director
Sure, this is different and when I first found the site I went straight to the creative chats to see how it worked. Unfortunately, I had a few issues arise. First off, when I selected an activity and it was my turn to direct, the chick didn't do what I had chosen until she got tips. And even then, if I wasn't the one who tipped her at that moment she ignored my "directing time" and focused on the people who had just tipped her.
I guess it takes some figuring out on how to get her attention and really take advantage of the creative directing options, but if I'm being honest, I generally don't bother with the creative chats anymore. Instead when I visit CamsCreative.com I go for the private chats - just as I would on other live cam sites.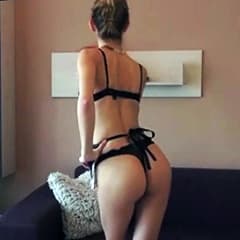 The good thing about the private chats is that the girls are really hot and very accommodating, lots of performers have HD cams and many are only charging $1.98/minute to get naughty. Also, there are usually 100s – if not over 1,000 – of cams online whenever I visit, so finding plenty of babes who appeal to me is never a problem.
No Free Chat Here
One big problem I do have with the site is the fact that there's no free chat. Yup, you know how almost every live cam site lets you at least see the babes in their free chat room and talk to them? Well, not here. If you want to talk to her and see her and check out the quality of her cam you'll need to go into her private pay chat to do so.
Because of this I tend to quickly ask the girls what they like and don't like while checking out cam quality so that if I'm not interested I can just as quickly leave the private chat before spending much cash. This has also caused me to be less adventurous than I am on other sites. I have found a few girls who I really like and that I know have HD cams and are up for what I desire and I tend to stick with them rather than exploring new girls that often.
Read Their Bios!
There are free bios for all the performers and that's also a good place to go to get a little glimpse of the babe and read about her likes and dislikes as another tool to help determine if she's for you. And, yes, the site does have a mobile version should you want to explore via your smartphone.
Some of you might find the creative shows appealing, but for me it's the lower-priced private shows and good-quality cams that keep me coming back. Although, the lack of a free chat is a huge negative to be aware of.

Click Here To Visit Website
Similar Top Cam Sites
TOS | 2257 | DMCA | Privacy Policy | Blog | © 2018 My Fav Sex Cams - All Rights Reserved.
Get deals and FREE tokens & minutes for many of my fav cams sites - Straight to your inbox!