This is my review of Live Strip. You can enjoy live cams and recorded videos of German ladies ready to get nasty. There are some HD videos, but most are lower in quality. Email me if I missed anything.
Pros
Can "favorite" girls
Variety of niches
Dildo control
Cons
Many low-quality cams
No sound on some cams
Bottom Line
Live Strip is the place to be to see real German girls getting naked on camera. And that's not all! The girls really know how to put on a hot and sensual show, all with that sexy German accent. The ladies are eager, there are some HD cams (but most are low in quality) and overall a good variety of niches. So get in there and find your very own German cam girlfriend today.
My Full Live Strip Review
Gotta Love those German Cam Girls!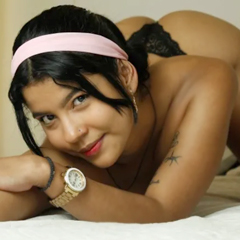 What's better than gorgeous German babes getting naked for you live? Nothing. No really, it's hard to compete with horny women taking their clothes off and doing naughty things to themselves and their partners. Welcome to Live Strip where you get all that and more on this sexy German cam site.
The site is laid out with thumbnails of all the girls currently online. Each tells you what languages the model speaks, whether or not there's sound and if there's dildo control. Personally I love the feeling of power that comes with controlling toys. You get to choose the speed and movement and control how hot and bothered you're getting the model. Talk about live action!
Site's Been Equipped with the Numerous Helpful Filters
You can browse the cams by a number of criteria: all of them, ones with dildo-control, HD cams, sound and categories. You can also sort by user votes, DOB, height, or check out the advanced sorting. Check out a model's profile before you enter the live sex chat so you know what's inside. There you can preview videos, check out her images, message her, add her to your favorites or enter the sex chat or sex cam voyeur access. Over 150 models are ready to chat at any given time.
You can also indulge in the 927 videos. Most you have to buy with coins, although there are some free ones as well. Enjoy all sorts of niches including blowjobs, handjobs, cuckolding, dirty talk, stripteases, anal, showers, BDSM, POV and more.
Check Out the Free Trial!
There's a free trial where you can watch a plethora of sexy 30-second videos. Or get a real membership and check out the recorded ones from cam shows where you pay anywhere from 2-10 coins to have access.
The site can be viewed in multiple languages including English, Spanish, Polish, Czech, Italian, Dutch, Turkish, Norwegian, French, Finnish and of course German. The majority of the performers speak German (surprise, surprise) and I'd say about 80% of actual Germans. A lot of the girls also speak English, which is a huge bonus.
Your Cam Quality May Vary
The videos looked fairly good though they were a little blurry at times and it varies from video to video. The cams tended to be a little lower in quality than the videos, although there are some HD ones. Each is usually about 10 minutes long unless you're just watching the free videos, of course. Also, some of the cams didn't have any sound.
There's tons of great community features for you to enjoy including a newsletter, lingerie shop, wallpaper, bonus photo shoots and more. And you can become a cam girl yourself if you want, so sign up today and get in on the action.
This Site is For German Lovers
The mobile experience is fairly smooth and user-friendly. It emanates the site well and tends to look good. The site itself looks great and is ad-free, creating a great environment to fully enjoy all the sultry action going on inside.
Find your German international cam girlfriend today on Live Strip. The girls are horny, eager and ready to get naughty on camera. So delve on in and see these beauties for yourself.
Click Here To Visit Website
Similar 🌐 International Cam Sites