If you're anything like me, you love live sex cams. I mean, what's not to like? Not only is the action live, but you also have the opportunity to speak to the models and potentially make a personal connection. But the cold, hard truth about cam sites is that sometimes they can become very expensive. After all, if you're paying anything in the range of $1 or more per minute, well, it can add up pretty quickly.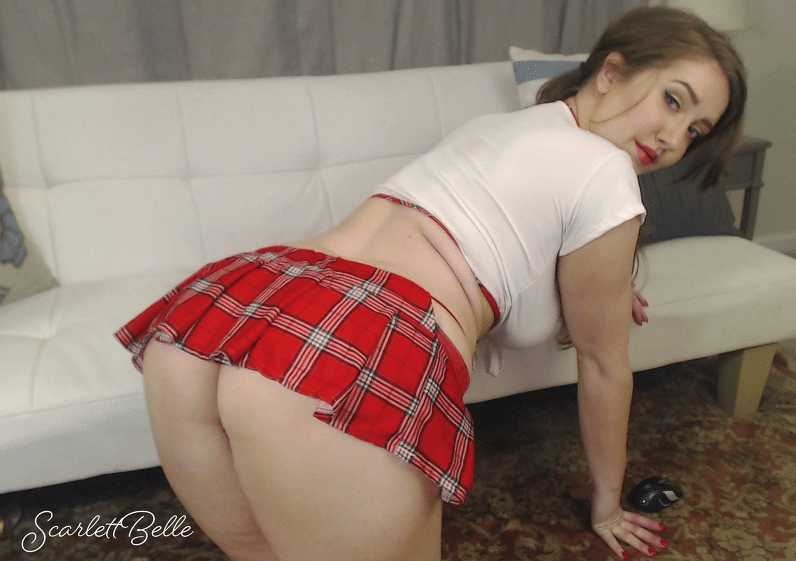 Consider how Albert Einstein is reputed to have explained his theory of relativity to a layperson:
"When you sit with a nice girl for two hours you think it's only a minute, but when you sit on a hot stove for a minute you think it's two hours. That's relativity."
The point of that anecdote is to illustrate that you're going to want to spend a lot of time with a webcam model regardless of how much you initially budgeted. Though there is a workaround to the high costs associated with this excellent online hobby. And that's exactly what I'm going to be discussing in this post: How to enjoy cams on a budget and the differences between the two major types of sites.
Freemium vs Premium
To start, you should know that most live cam sites can be divided into one of two categories: freemium and premium. If you're planning to cam on a budget you can probably guess which sites I think you should stick to: the freemium ones. Some of my favorites fall into this category, like Chaturbate and CamSoda.
The beauty of the freemium model boils down to this:
If you're okay with not engaging with the model or the other viewers, and all you want to do is be a Peeping Tom and watch quietly, you can do that all day on freemium sites. If, however, you want to interact with the models, then that's when even freemium sites are going to cost you. Models on freemium sites typically reserve their attention and interactions for those who tip during their public shows and if you want to have a private session, then you're definitely going to be on the clock with a per-minute rate.
That being said, there some pretty sweet perks that are afforded to you on premium sites, which, of course, you're going to have to pay for. Some great premium sites include Rabbits Cam and Cam Rabbit.
Here's a brief description of how camming works on premium sites: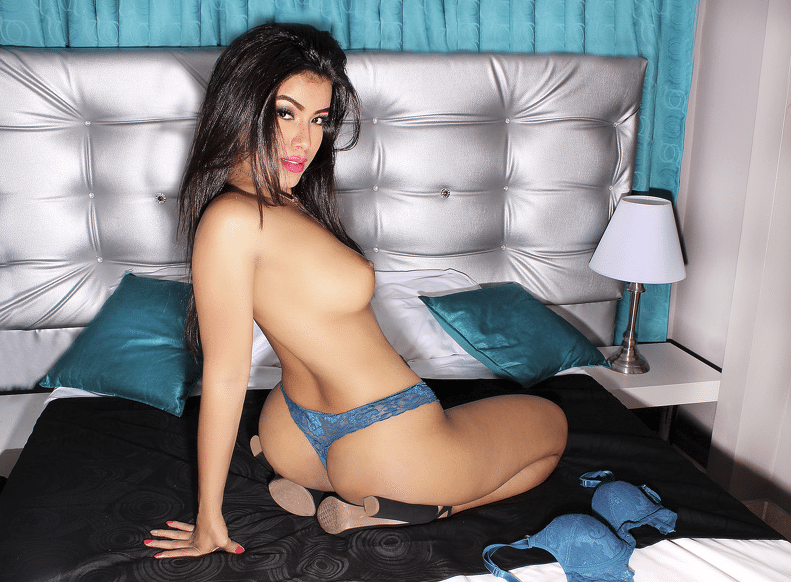 During a premium cam show, you're the one in charge. The model will accommodate your requests without stopping to ask for tips and there'll be absolutely no interruptions from other viewers. This results in higher levels of sharing, intimacy and, dare I say, human discovery. More importantly, you have a greater chance of getting off. So, despite the fact that freemium sites have many of the same features as premium ones, the old saying about getting what you pay for still invariably rings true when you're camming with sexy ladies.
Find Out a Model's Rates and the Cost of Credits
Now, just 'cause you're on a budget doesn't mean you won't have any money to blow, so the question then becomes, how to get the most bang (pun intended) for your buck? Most live sex shows, freemium or premium, have tokens that you can purchase at different rates.
You should take into consideration two important factors now:
A.) Some sites offer better exchange rates than others.
B.) Many cam models, especially on freemium sites, set their own per-minute rates.
Different Types of Shows Keep Things Affordable
You would do well to check out my reviews to get an idea of which sites offer lower rates. Many freemium sites also have a few different types of shows, aside from a private session where the rates are the most expensive. Gold shows or other types of group shows are where the model agrees to put on a performance with the promise of fulfilling certain objectives for a total cost that can be divided among multiple viewers. This is one way you can catch a show without having to break your personal piggy bank.
You Can Have Fun Camming on Both Types of Sites
The truth of the matter is that many of the best premium sites are committed to offering the best possible experience to users. Take, for example, Jasmin.com. It features a lot of perks that freemium sites now have too, like HQ cams, affordable rates, cam2cam and others. That being said, there are some features that premium sites offer exclusively and they're important to know about. If you've got the coins to blow, then you might very well be interested, 'cause the benefits are intriguing to say the least. With freemium sites, your costs are being subsidized by sharing your experience with an untold number of other viewers. On a premium site, it's really much more of a VIP experience, though it doesn't come cheap.