Enjoy Random Chat on Shagle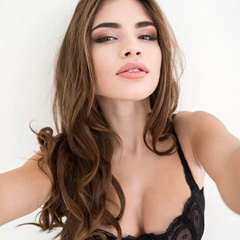 Random chat sites are all the rage these days! Okay, maybe not, but it's definitely fun to hop onto a chat roulette-style website. It's the best way to flirt with random people worldwide. Shagle is another one in the cam dating category and another site where you can have a good time in an almost speed-dating-like environment. Of course, things can get much steamier!
Shagle presents itself as a free adult chat site. They boast 3 million monthly users, 100,000 daily users, and nearly 4.5 million members. With such huge numbers, you might think it'll be easy to meet random girls and chat with them all day long. And for the most part, it's absolutely possible, but I wouldn't call it easy at first.
Get Started by Selecting Your Gender
After a few skips, I finally connected with a random girl. The conversation was flirty, fun, and she even buttoned down her top a little.
To kick things off, you're going to pick your gender. Shagle has options for male, female, couple, and LGBTQ+. Once I selected "male," I hit the start chatting button, and things basically kicked off from there. You have to allow the site access to your webcam. Otherwise, it defaults to a "text-only" version, which isn't very exciting, to be honest.
Once you select your gender, you'll be connected to another random stranger. And then, you can either start chatting with them or hit "skip" to go to another user. Since I selected male as my gender, I assumed I would be automatically connected to other women. Well, I hate to break it to you. But if Shalge really has 3 million monthly users, it feels like 85% of them are men.
Connect to Random Girls Online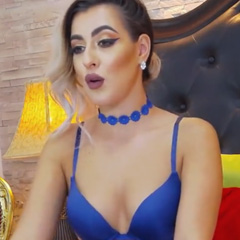 I initially tried chatting with some of the men I connected to because I figured I'd at least give Shalge a proper try and chat with someone. But 99% of the time, the men would "skip" me presumably searching for a woman. And at least 9 out of 10 times, the dudes had their dicks out in anticipation of connecting with a woman.
After a few skips, I finally connected with a random girl. The conversation was fun and flirty. She even undid a few buttons on her top. Eventually, she just stopped talking and abandoned the chat. After another period of several minutes sifting through guys (and getting annoying ads every 5 or 6 skips), I finally landed on a woman again. But the conversation didn't go anywhere.
Become a Shagle VIP
[Shagle] boasts about having 3 million monthly users, 100,000 daily users, and nearly 4.5 million members.
To be honest, until this point, my free experience felt like a bit of a bust. That's when I noticed that I could become a Shagle VIP. This appears to be the best way to get the most out of your Shagle experience. It's either $6.99/week or $19.99/month. But the latter had a "limited time only" sticker next to it at the time of this review, so it might actually be a little pricier.
Becoming a Shagle VIP unlocked a plethora of features. The number one is a gender filter, so suddenly, all those dudes I was connecting to wasn't an issue. It also has a location filter, so if you're specifically looking for a woman in, let's say, Italy, finding her won't be an issue.
Other cool features include the ability to hide your own location if you want an extra level of privacy. There's also removing the annoying ads I mentioned earlier, 24/7 live chat support, and a verified "VIP" badge next to your name. The latter seems to get you more attention from girls once you connect with them.
Experience Sexier Chat with Cam Girls
As I said, once you become a Shagle VIP, connecting with women is much easier. But it's also obvious that most of the girls at this point are pros. Meaning cam girls from other live cam sites. Don't get me wrong because I love chatting with cam girls. However, if you're hoping to chat with actual strangers from around the world, you might want to keep this in mind.
At this point, things feel a bit more like a typical sex cam chat site. You can tip the girls by giving them virtual gifts. But it is really limited to that. You can't take them private as you might on other cam sites.
View Mostly HD Webcams
When I was chatting for free and mostly running into guys (except for a few girls), many of the users had decent-quality webcams. But the quality shot up significantly once I was a Shagle VIP and connected to mostly cam girls. Suddenly, I was chatting with girls that appeared to be using either 1080p or 4K webcams.
Customize Your Chat Settings
You can customize your experience by heading to your account settings and playing around with a few options. You can set up an intro message for yourself that other users will see when they connect to you, add links to your social pages like Instagram and Twitter, and set up a chat translation tool. You should note that most of these features are for VIP members only.
Browse Shagle Cams on Your Phone
I almost preferred browsing Shagle on my phone more than on my laptop. For one thing, it's super easy to swipe when you want to connect to other users. I would even say webcams load faster on mobile. And since smartphones have cameras, it defaults as your webcam.
Visit Support for Assistance
It can all feel a little overwhelming if this is your first time visiting a random chat site. What I appreciated about Shagle's FAQ is that it doesn't just give you technical support, but it also gives you tips on how to make the most of your experience. For example, it gives you recommended angles for your webcam and how to best engage with other users.
If you do need to get in touch with them, just scroll down to the Contact Us section. Select the topic that best represents your issue, and the site will redirect you to a form where you can submit your question.
Get Your Shag on With Shagle
There's no harm in trying Shagle, especially the free version. You'll just need a bit of patience as you sift through all the men using the site. The VIP membership is relatively affordable. And it does unlock enough features to make it worthwhile, so I'd recommend becoming a VIP if you want to get the most out of your Shagle experience.