Everyone's first experience with sex cam sites is going to be the public rooms, where some sexy chick will be hanging out and chatting with all the people there. However, there is almost always the option to take that sexy babe for a private chat where it will be just you and her. Today I'm going to lay down the pros and cons of both options. So, let's start where you would start…
Public Live Chat
Pro #1: Free
The most obvious pro when it comes to the public chat rooms is that it's free! Yes, you will come across some sites that don't offer this, but they're definitely in the minority and not part of this discussion. Often you don't even need to register or create a membership in order to browse the public rooms of the various performers. Head over to a site like CamRabbit or Jasmine.com (or pretty much any in my Top Cam Sites section) and give it a shot. With just one click on a babe's preview image you'll almost always find yourself looking at that girl live on cam – and you didn't have to sign up or do anything.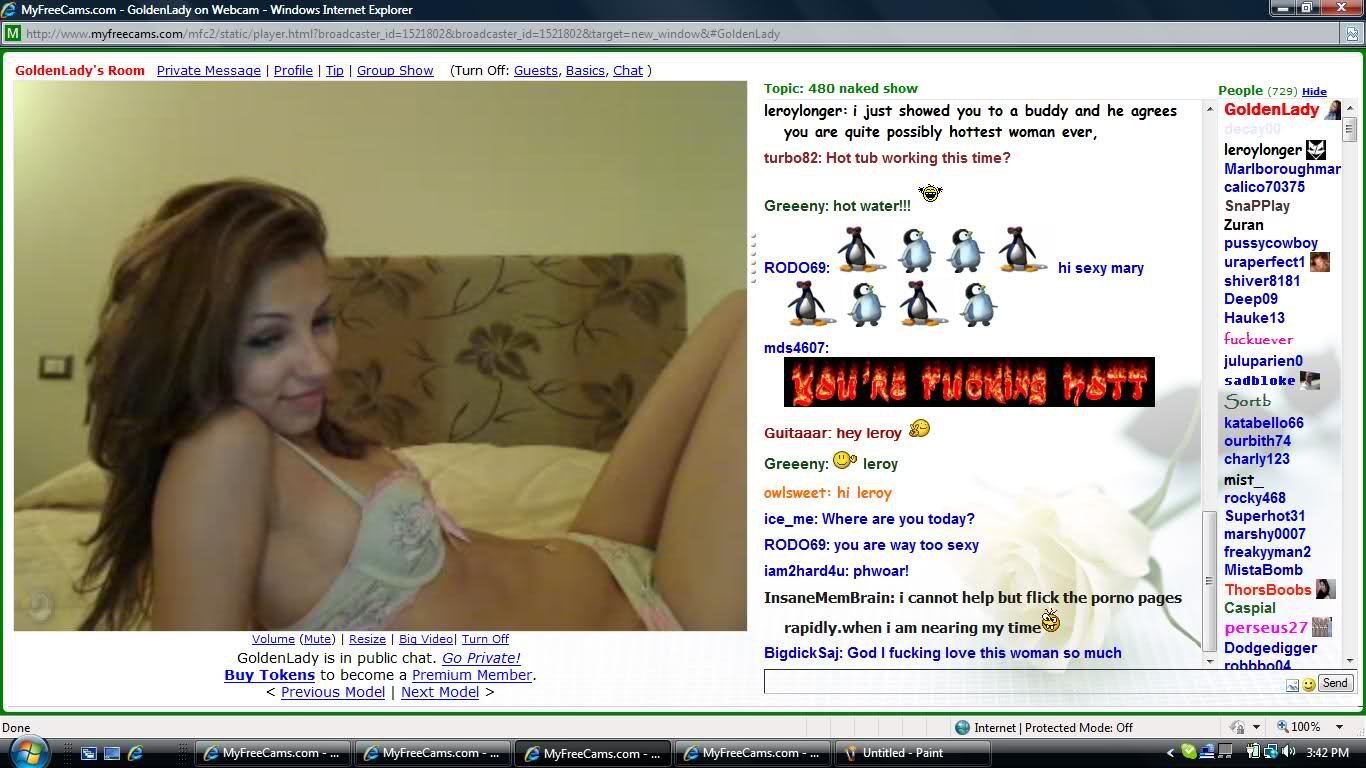 More good news is that signing up is usually free as well. And you might want to do that because actual members sometimes get privileges that non-members don't. Some sites don't even let you chat if you aren't a member, and others will time-out the live feed.
Con #1: No Nudity
Well, you probably saw this one coming. Yes, there are sites where the public chat room provides lots of opportunities to feast your eyes on naked babes. But there are more that don't! You'll get teased and enticed, but never given a look at the goodies. The point of these rooms is to get you to want to go for a private chat.
Con #2: Everyone Else In The Room
The keyword here is "public." Which means that the room is open to anybody on the site and that just makes you one of many who is trying to talk to the babe, ask her questions, tip her and get her to do things you want. While this can be fine for a little while, if you want the performer's full attention it most likely won't happen in the public room!
Private Cam Shows
Pro #1: Privacy
Leave all those other members behind and take the babe of your choice into a private show. Now it is only you and her talking. She doesn't have any other people to deal with or respond to. Just you! Maybe everyone else wanted to see her tits, but you're obsessed with her feet. Well, then it's her feet she will show you. I love private cam shows when I have a specific idea in mind and don't want any distractions for her or for me.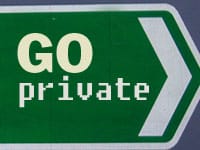 There are some sites that differentiate between private and exclusive shows, but for our purposes they both fit the "private" bill. On those sites, the exclusive shows are just you and the girl, whereas private chats are between you and the performer, but others can watch – they can't chat or do anything, though.
Pro #2: Nudity
This is an obvious one, but it still deserves a mention. While there are a few sites out there that are exclusively softcore or even non-nude, even during private chats, they're very rare. It's pretty safe to assume that if you go private with a girl she'll show you her privates – and in just the way you want to see her do it.
Pro #3: CAM2CAM
Not everyone likes to be watched by the cam girl while they watch her, but if you do have a bit of an exhibitionist streak in you then the cam2cam feature, which many sites offer in the private chats, will be a nice addition.
Con #1: It Isn't Free
For the privilege of having a cam beauty all to yourself in a private chat you'll have to pay – even on sites that have free nudity in the public room. If you want to take a babe away from the public room it's gonna cost you. The standard payment system is a per-minute charge, but how much per minute can vary greatly from site to site and even within the same site, as some models will charge more than others. For example, LivePimpin is a flat $0.99/minute across the board, while on RabbitsCams you can find girls charging a couple bucks per minute and others asking over $5/minute.
Con #2: Can Be Intimidating
I will admit that I can be a little shy at times. And talking live, one-on-one (even in a texting situation) with a super hot babe can make me nervous. So, when I first discovered sex cam sites I ended up spending most of my time in the public chat rooms because it felt less intimidating with everyone else chatting as well. The first few times I tried a private chat I don't think I said more than a couple words.
However, over the years I've gotten much more comfortable with it all and have found that most of the cam performers are super-friendly and easy to talk to and they've helped make it a great experience. But I did want to acknowledge that if I felt that way, then I'm sure some of you have too. And to let you know that while it may start off as a con it won't stay that way for long. Give it a try.