Dirty Roulette is easy it is to use and within seconds of landing on the site you'll be watching random people live on cam from all over the world. Let me know how you liked it by email.

Pros
Completely free and easy to use
Can show off your cam for free to the performers in the "girls" section.
Cons
Mostly naked guys
The "girls" section has cam chicks, not true random amateurs
Bottom Line
The good news is that unlike other roulette cam sites, Dirty Roulette allows full nudity. The bad news for folks who want to see naked chick is that most of the people on the cams are guys. But there are some girls to be found if you are patient. Also, there's a "girls" section, but these are actual webcam girls and not random amateurs – and to get them naked it will probably involve some tipping.
My Full Dirty Roulette Review
Dirty Roulette is Where You Want to Be!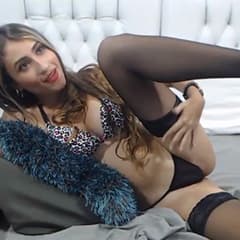 A few years back the internet was in frenzy with the release of the Chat Roulette site. It was a new thing that caught on like wildfire. However, it didn't take long for it to become a place filled with nudity. Now, while this sounds like a good thing, the folks behind the site had some legal concerns and have since banned nudity. While that might have sucked at the time, it left the door open for sites like Dirty Roulette, which calls itself "the Chat Roulette for naked people." Not only is nudity allowed, it's actually encouraged.
The site is very simple in its design. You'll see a big "start" button and one click starts the live cams appearing in the top cam window on the left-hand side of the page. There's no registration form or email to enter, or anything to pay. Just click start and there you go.
Browse the Cams and Have Fun
I will admit that when Chat Roulette first came on the scene I checked it out. I wasn't one of the naked guys on there, but I would browse cams and actually had some fun conversations with some pretty cute chicks from all over the world. So, when I discovered DirtyRoulette I thought it might be a fun alternative to all the standard sex cam sites I was spending (and am still spending) all my time on. And it would be if I loved seeing naked guys and penises.
Yup, as it so happens, it's pretty much only guys who have found the site and decided to take advantage of the nudity-allowed policy. Every time I come to the site I enable my cam and start browsing the other folks online and all I see is one guy after another, and at least 60% of them are already naked and showing off their cocks. So, why do I keep coming back, you ask?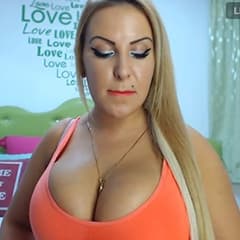 Well, that's because every now and then I land on a chick and those moments are awesome. If you can stand out from all the other guys online just showing off their cocks, the girls you find will be more than happy to talk to you. When it's happened for me it usually led to some pretty hot webcam action. So, just knowing it can happen is why I keep coming back!
Minimal Filters
Unfortunately, besides a country filter there are no other filter/search options. But that's part of the reason the site is so simple to jump right into, because there are no forms or info to fill out. Now, you will notice a button near the top of the page that says "girls." After clicking through a bunch of naked penises on cam I sure was interested in where that link would take me. Well, the good news is that it does exactly what it says it will – it shows you only girls on cam to roulette through. So, why don't I just go there right away every time?
Most Cams are HD
Well, the issue is that these girls aren't amateur chicks in the same way that the main roulette folks are. These are cam girls like you'll find on other sex cam sites and they're there to make some cash. Their cams are HD, as opposed to the generally average-looking cams from the regular guys (and some girls) on the main part of the site. And from what I have seen, it will cost to see them naked.
Yes, it's free to chat and you can turn on your cam as you would with any roulette-type site so that they can see you, but the rest of the experience is more sex cam site than amateur roulette site. Maybe some of them will put on a show for free, but I've never seen that happen during my visits. Being able to show your cam in the free chat is a standout feature, especially for all of you exhibitionists out there, but otherwise I prefer other live sex cam sites if it's cam girls I'm looking for.
Try Your Luck for Free and Browse Through Some Random Cams
There's no reason not to check out Dirty Roulette and take a spin through the random cams. You might find someone you like and, if not, it won't waste a lot of your time. If you decide that you want more "professional" cam performers then you can check out the "girls" or probably just head over to one of the other sex cam sites on my list.
Click Here To Visit Website
Similar 🔀 Sex Roulette Sites

On LuckyCrush, enjoy a private video chat with a random opposite-sex partner within 10 seconds. Guys are randomly connected with girls, and girls with guys. And access is free!

Looking to chat with sexy, random strangers from around the world? Welcome to Flingster! You can meet nearly 500,000 people for free adult video chat. Getting started takes seconds!
Sign Up and Get Exclusive Email Offers
Put your fate in my hands and you're bound to get lucky!

This simple roulette-style cam site brings you one hot live babe after another, looking to have fun. Sex Roulette doesn't have guys to deal with, so naked girls can be your focus.

Let the Camingle roulette pick random babes for you to chat with, or select the perfect girl for you. Either way you're a click away from a hottie getting naked on live cam!

The Omexxx "random" feature acts like a roulette. It's free to go one-by-one through all the sexy girls on the site and chat with them. You'll also see many of them fully naked.

You never know who you're going to meet on Chat Random. Connect and chat with random strangers from around the world, all waiting to talk with you and go cam2cam!

Meet random people from around the world on Shagle, a completely free site where you can connect with others and have live cam2cam chats with thousands of strangers.

ChatSpin is an incredibly easy-to-use app designed for smartphones. It lets you connect with strangers from around the world for a random chat, all in the palm of your hands!

Bazoocam is a webcam based social media site, where you can randomly chat with people from around the world with the single click of a button. You never know who you might meet!