WebcamsDot.com is a free tube site full of recorded cam clips with a sexy variety of models, performer types and plenty of hot XXX action. Share your comments via email.

Pros
Variety of Performers
Model Bios
Cons
Clips Aren't Very High in Quality
Could Use More Updates
Bottom Line
If you're into masturbation and hot solo action recorded cam sites, you've come to the right place. Webcamsdot.net features some great solo action and while there is a plethora of different content including lesbian, mature and couples, the majority of the site features hot solo babes getting it on. The site is fairly easy to navigate with categories including top rated, most viewed, longest, most discussed, random, channels, photos, models, and community. Overall it has a great user experience and boasts a ton of great content. What's not to like?
My Full Webcams Dot Review
These Are Some Dirty Recorded Cams
The chicks are saucy, the content is racy and it's hard to deny anything that's free. If you're into solo action with a plethora of interesting performers Webcamsdot.net is a good place to enjoy recorded cam shows. This tube site is fairly standard however it does standard quite well and it's definitely something you should check out if you want hot, interesting models getting down and dirty.
If you're reading this you're probably wondering whether or not Webcamsdot.net is a good tube site. Well if you're interested in tube sites that host recorded cam shows, then Webcamsdot.net is a good place to start.
Easy To Navigate & Lots of Features
The site's fairly easy to navigate with possibilities to browse by categories, top rated, most viewed, longest, most discussed, random, photos and models. You can also check out the other member's in the community section and see all the photos and videos they have uploaded.
Now let's talk numbers. You probably want to know how long you're going to be entertained before you move on to the next site. The site boasts over 670 videos, each about 30 minutes in length. It's safe to say you won't grow easily bored on this site at least with the amount of content available.
The models are interesting and the content is intriguing. There's a variety of models from all necks of the globe, from thin to BBW and even from teen to mature. You'll easily be able to find that special someone to get you off on this super fun tube site.
Lots of Solo Content But There's More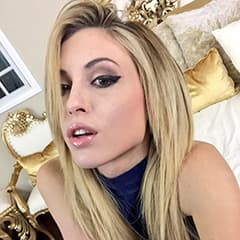 The site is great for a multitude of reasons. There's yoga babes, anal play, couples action, solo masturbation scenes, toy play, fun with bananas and hot lesbian action. Though it should be noted there's very little lesbian and mature content. The site is more geared to solo masturbation scenes.
The majority of the videos are fairly low in quality and don't look great. It would be nice to see a boost in quality especially since all the cam girls are unique and beautiful and you want to be able to see every last detail of the action.
You Can Upload Your Own Content
Membership to the site is free and once you're a member you can upload videos as long as they follow the sites guidelines. Each scene can also be rated by users and most scenes show you what users rated them unless no one has rated the scene yet. The scenes are from a range of different cam sites including Chaturbate, LiveJasmin, Rabbits Cams and many more.
Updates occur daily, usually only about one video per day. I would like to see more updates per day. When other tube sites update daily you have to compete with what's out there and this site doesn't update as much as the other ones do. Although at the end of the day you're probably not going to get through all the content as there is such a large chunk of it.
Almost No Ads!
There aren't really ads on the site which is amazing especially for a free tube site. There are some links to cam sites, which a nice bonus to have laid out for you.
Sometimes I like to take my smut on the go so I always like to know what the mobile experience is like on a site. On Webcamsdot.net it's easy to use your phone on the go, the experience is easily the same and everything seems to load in a timely matter.
With a completely free tube site featuring tons of action in a good selection of categories it's hard to leave the site with so much excellent content to peruse.
Click Here To Visit Website
Similar Live Cam Tubes

Everyone knows Pornhub, the biggest and most popular tube site in the world. But did you know that they have tons of recorded live cam shows? You can enjoy everything for free!

Don't let the funny sitename fool you. XHamster is a huge tube site. Among the variety of videos are thousands of recorded live cam shows. Watch sexy girls get naked and naughty.
Sign Up and Get First Dibs
Exclusive updates and offers on the best cam show recordings online!

There's so much porn to check out on XVideos, plus thousands of recorded live cam shows featuring all kinds of sexy nude girls. And it's FREE!

Missed a live show on Chaturbate? No problem! Head over to Recurbate to find a massive archive of recordings taken from thousands of live cam performances.

If you're looking for an archive of recorded cam shows, head over to Cam Whores Bay to watch hundreds of them, including a solid collection of hardcore porn videos, too.

Want to see what cam girls are doing during a private show? Cam Bay has 100s of recordings to check out and even links you to the site the girls perform on.

Like the site name implies, Cam Archive contains a huge collection of free live cam show recordings, grabbed from various cam girls on Chaturbate.

Whether these girls are having sex with their partners or getting naked on cam, CamClips has hundreds of pre-recorded live shows and amateur videos to watch for free.

You'll never have to miss a performance from a cam girl on Chaturbate again. Cloudbate captures recordings of webcam shows, some up to 2 hours long, and posts them here every day.

Have you been hunting for sex cams? On CamGirlsHunter these shows were pre-recorded and are presented to you for free. Check out the variety of niches and performers.

The recorded cam shows on Big Cam Tube cover a wide range of categories, from lesbians to BDSM and everything in between. Enjoy this huge collection and get it absolutely free!

You'll have no problem navigating Recorded Cams. Enjoy thousands of hot webcam shows that have been recorded and made available to you completely free of charge!

The site provides a great user experience and there's a lot to check out. The collection is absolutely free and features recorded cam shows with nudity and very sexy performers.

These shows aren't live anymore, but they were at some point. There are many niches on Sex Cam Tubes and with daily updates, there's always something new to watch for free.