On October 24, 2018, the YNOT Cam Awards will be presented in a big industry ceremony in Hollywood, California. A couple weeks ago the nominees were announced after an exhaustive 3-week nominee suggestion period. According to YNOT CEO Conner Young, they "received hundreds of submissions each and every day, thousands overall. We were humbled to see so many of our industry's awesome performers on social media showing enthusiasm and excitement for the YNOT Cam Awards and for its initiative to put a well-earned spotlight on the interactive sector of adult entertainment and its performers."
As we all know, there are tens of thousands of cam performers out there. So, the performers who made the cut to be one of the 95 nominees (19 categories, 5 nominees per category), are – as Young points out – "a very elite group." Young states that he is, "thrilled that the nominee list is so diverse. Nominees can be excited to know they were amongst the few who were selected from thousands of awesome performers."
With the release of the full list of nominees, I was obviously very curious to see if any of my favorites were there. And I thought I would point out a few of them so that you could give them a closer look – if you haven't already.
I'm sure all five nominees in the Best Props category are great, but PrincessSnowAngel was the one who jumped out at me, mainly because I've played with her before – I even wrote about her on my blog A Week of Star Wars and Cam Girls. I remember being impressed with this chick's incredible collection of dildos, so to see her get a nomination for her "props" is really cool.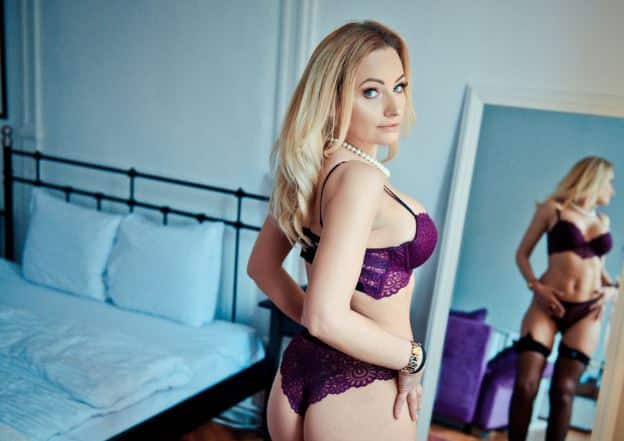 Emerging Cam Star, World (Woman): AlessiaChance
I focused in on this category because I feel like lately, I've lately been spending too much of my time focused on North American babes. One of the things that make live cams so incredible is the way it can connect you with girls from all over the world in a very intimate and powerful way and I've been missing that international connection. So checking out a babe nominated as one of the top Emerging Cam Stars (World) sounded like exactly what I needed.
It's easy to see why AlessiaChance got a nomination. This gorgeous 30-year-old has long blonde hair, a beautiful face and a body that is not only fit but also curvy in all the right places. Her page at Live Jasmin has lots of glamour photos for fans to browse. But, of course, having a private one-on-one chat is what you want to do because that is where she shines. She's fun and flirty and naughty and while she expects you to be respectful (as you should be), she's open to putting on the perfect show for whatever you desire.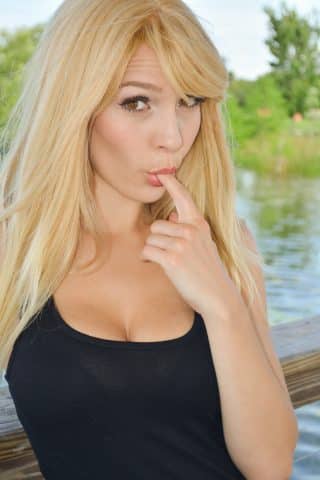 Cam lovers like me know that building friendships with babes online isn't just possible, it's also another way that live cams surpass regular porn. But for those of you new to this world, I thought I would recommend a Best Friend nominee as the best place to start to get the most out of your companionship possibilities. And there are few better best friends to have than AngeliqueSage.
Angelique is a beautiful Canadian coed born and raised in Quebec who now lives in Florida. She joined My Free Cams in 2013 and while I didn't discover her until a couple years ago, she's been one of my regular stops since our first chat. Not only is she gorgeous and open-minded and all those good things, but she's also really fun to talk to and she's genuinely interested in me and the things I talk to her about. And she remembers our conversations so that every chat is a continuation of our relationship rather than having to start fresh each time. I was really happy to see her among the five nominees.
Vote For Your Favorites Now
With the nominees announced, voting for the winners is now open. All the voting is done via the YNOT website and you'll need to create a YNOT ID in order to vote, but it's a quick signup process and then you can have your voice heard on who you think should get the win in all 19 categories. Just checking out the nominees is a great way to discover incredible cam performers you might've never found otherwise.