Solo: A Star Wars Story opens in theaters today. And, as I like to do before I go see any new film in the franchise, I went back and watched a few of the older films. For the last three days I've watched one old Star Wars movie every day. On Monday it was Return of the Jedi. Tuesday I watched Revenge of the Sith. And yesterday I chose The Force Awakens (there was no rhyme or reason to my choices, I just went with what I was feeling that day).
Those who've been following my blog and reviews know that I chat live with girls pretty much every day. And with watching all those movies and my excitement for the upcoming Solo film, I decided that all of my chats this week had to have some kind of Star Wars connection. This is how it went…
I found Vitaishere on Chaturbate. She's new to me, but I thought her picture was cute so I clicked to see more. She was walking and crawling around her room in a skimpy tank top and her jeans undone, showing off a sexy whale tale. Vita only teases in the public room so I took her private and we had a great time. She isn't as wild and dirty as some of the other girls I've been with, but still super sexy and she happily got naked and masturbated for me – until we both came!
As for the Star Wars part, well, at first asked her what her favorite movie was. Her response? "What makes you think I even like the Star Wars movies?" To which I replied that I was asking because the new Solo one comes out this week. She said she didn't even know about it. Basically, she isn't a fan of a galaxy far, far away. And once we went private, I wasn't thinking about the movies anymore as I went all Hand Solo on myself!
Since I had watched Return of the Jedi the previous evening I woke up Tuesday with images of Princess Leia in a gold bikini racing through my head as I sat down at my computer to do some camming. I visited Rabbits Cams (one of my favorites) and searched "princess." Up popped PrincessSnowAngel, a 21-year-old petite American girl with long multicolored hair and a whole lot of dildos!
As with most cam girls who use the word "princess" in their name, PrincessSnowAngel does have a dominant side. However, this sexy spinner also enjoys, to quote her profile, "showing off [her] kinky capabilities" and she likes "intense play with my entire collection of dicks (sex toys)." And let me just say that she isn't kidding about how intense she can get. It was the first thing I brought up to her in our private chat and, oh man, did she put on an incredible and orgasmic show for me. I should've asked her to do it in a gold bikini though. Next time!
Ok, this one is for the real hardcore Star Wars nerds. For the rest of you let me walk you through it: In the first movie, A New Hope, it begins with Luke Skywalker living on the planet Tatooine, which has three moons and – this is the important part – two suns. The suns are called Tatoo I and Tatoo II. HugeTaTas69 has two tits that are as big as suns and I like to think of them as Ta I and Ta II. See how that all comes together?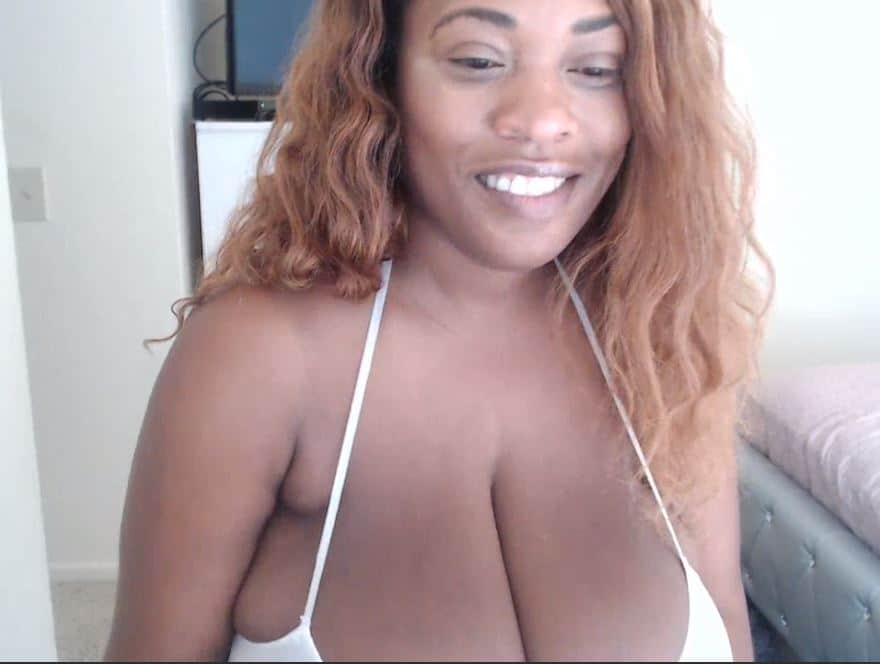 After I geeked out about finding this dark-skinned beauty with massive melons, I jumped right into a live private chat with her. And it didn't take the power of the force to have her take her clothes off and show off those mega-tits and the rest of her curves – all I had to do was ask. I then asked to see her penetrate herself with a dildo and deep-throat it, which she did with some very impressive depth.
Tonight I'll close out my week with a viewing of Solo: A Star Wars Story at my local cinema. May the force be with us all! Watch the trailer below.