Have you ever been on a live cam site and see a performer with the letters SPH either in her profile or name? For those of you who don't know what it is, it stands for Small Penis Humiliation and yes, it's exactly what it sounds like. But it might come as a surprise to learn that it's a very popular fetish.
A cam girl who specializes in SPH will berate, insult and humiliate you for having a small dick. But let me make something clear, you don't need to have a small penis to enjoy this fetish. The thrill comes from being humiliated and bossed around by a dominant woman. I've spoken to a few camgirls who've told me that men with average-sized cocks go to them all the time for it. Of course, there are guys with micropenises who come to them too.
What's the Appeal of Small Penis Humiliation?
There are several reasons why someone might like SPH, but ultimately, the appeal comes from the feeling of giving up control. A lot of men in high-powered positions are into this fetish. Imagine being someone who, day to day, has to control every aspect of his job, life, etc. It gets pretty tiring. Well, SPH is a way to let go of all that and hand the controls over to someone else.
For some men, it's also the idea of flipping gender roles. In porn, women are often the ones seen as giving up control to the man. It's the total opposite in SPH, where it's the women's turn to control you – even degrade you – and many guys get off on that. It goes hand-in-hand with several other kinks like JOI and CFNM.
What Are Some of the Sub-Niches?
JOI (Jerk-off Instructions): In JOI, girls give you instructions on how to masturbate. Everything from how hard to how fast. She may even force you to stop right before you're about to cum. Just like SPH, part of the thrill of JOI comes from letting go and being given explicit instructions on how to stroke your own cock. While JOI is mostly aimed toward men, there are definitely some women into this fetish too, whether they're being instructed by another female or male.
CEI (Cum-eating Instructions): Yet another self-explanatory fetish! CEI is the act of being told how to eat your own cum. Many men are turned on by the idea, but seldom follow through with it. If you do though, there's a good chance the cam girl will love you for it! Sometimes it's about cumming into your own hand and licking it off your palm, other times you're told to shoot it into a glass and drink it like shot!
CFNM (Clothed Female, Naked Male): We all love seeing a woman naked, but there's something to be said about a babe in a tight dress or super short skirt that gets our blood boiling. After all, what's left to the imagination is often hotter than full-on nudity. CFNM focuses on the guy being naked while the woman remains fully clothed. She might tell you how to jerk-off or humiliate you in some way, but the difference is that she won't be naked. And if you're a good sub, she might even reward you with a flash of her tits or pussy!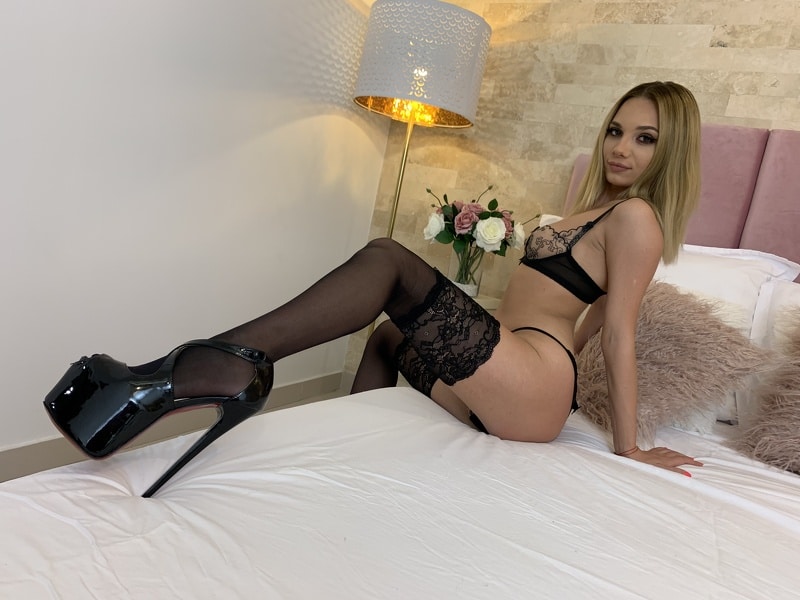 Where Can I Explore These Fetishes?
You'll be happy to know that there are hundreds of dominant cam girls who specialize in these kinks. Rabbits Cams is a good place to start. They have different categories to explore, each with a diverse selection of cam girls. Check out their profiles and see if they specialize in any of the fetishes described above. And hey, even if they don't explicitly talk about it in their profile, it never hurts to ask!