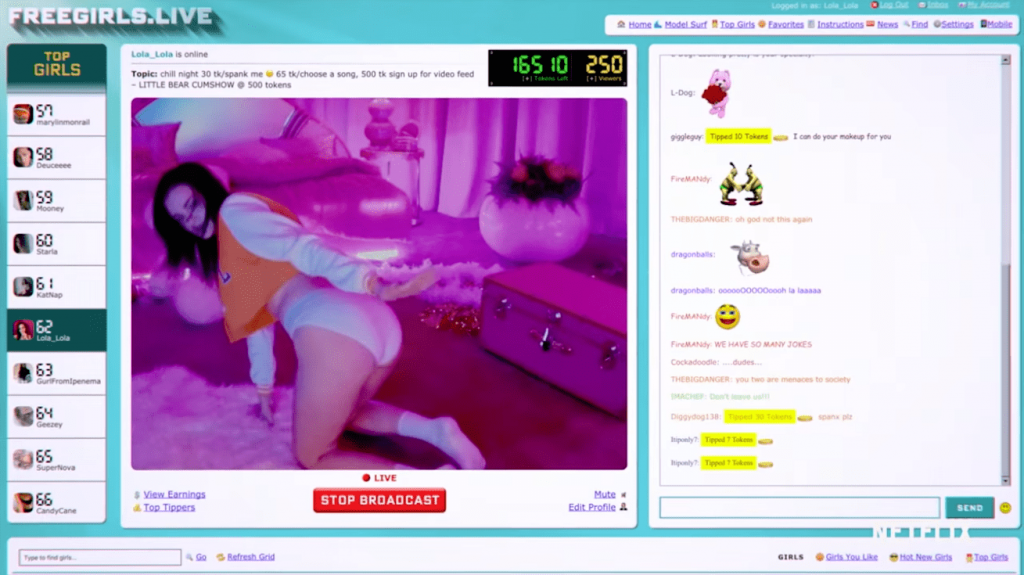 As someone who loves everything about cams, from the girls to their creative shows, Netflix's original movie Cam obviously struck my fancy. It premiered on the streaming service on Nov. 16, 2018, and is about a girl rising in the ranks on a live cam site. But just as she's about to hit the big time, something sinister happens.
Spoiler alert: If you haven't watched the movie yet, I'm going to be talking about all the twists and turns, so be warned.
What is Netflix's Cam?
The movie stars Alice, a regular girl who streams on the site FreeGirls.live (a fictional cam site similar to Chaturbate or RabbitsCam) as Lola and she's starting to pick up steam. She wants to break the site's Top 50 ranking, so she starts doing themed shows, including gory ones where she pretends to slit her throat. She strays from the usual BDSM and stripteases and pushes the boundaries – and it works. But it also causes her competition to fight back. In a quest to rule the charts, a top cam girl known as Princess demands that her fans try to drop Lola's ranking. I think we all know how powerful cam viewers can be and, sure enough, Princess's plan starts to work.
But Alice is determined to stay on top and decides to spend an entire live show on a Vibatron (an orgasm machine not unlike the Sybian). It works and she goes to bed, happy about her success, but that's when things go wrong. The next morning, Alice can't log in to her account, but somehow her stream is still live so customer service won't help her. She assumes FreeGirls.live is streaming one of her old shows… until she makes a fake account and the Lola onscreen responds to her message in real-time. Are you spooked yet? Keep reading, it gets scarier!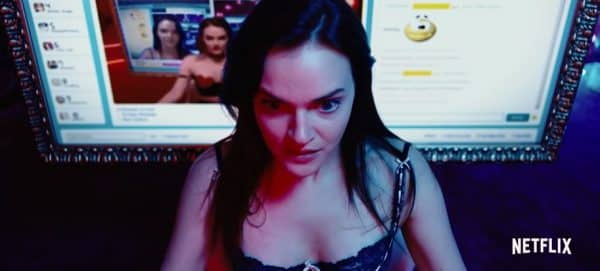 Things Go Dark in Cam Land
Once Alice realizes that the live videos aren't old streams being replayed, she freaks out. She soon discovers that the top cam girl on FGL is also being impersonated, but then one of her loyal followers reveals something terrifying: the real performer died months ago, but her shows are still live!
Eventually, Alice logs in with a new account and challenges Fake Lola live on cam to prove to her viewers which one is the real Lola. It's tough, as the viewers all vote for Fake Lola at first, but then Alice proves she's the real one by smashing her face on her desk, breaking her nose. Fake Lola can't copy that and glitches out. Alice demands her account back and immediately deletes Lola for good. But all is not lost for Alice! Cam girls don't give up that easily, so she makes a new persona named EveBot and reinvents herself with a whole new look to get back to her plan to dominate the rankings. If the same thing happens, she'll just start over again.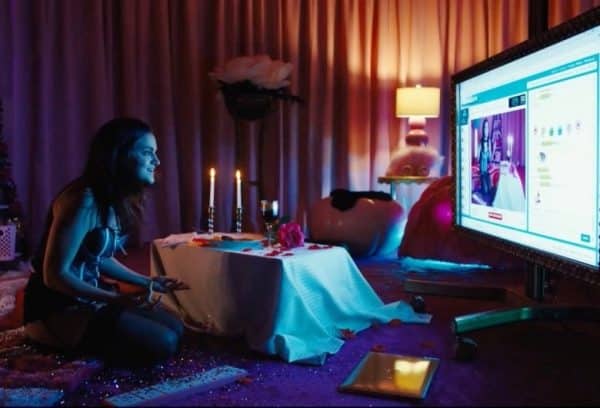 The Human Side of Cam Girls
You might ask, "But is Cam really about cam girls?" I would say yes, definitely. It shows the human side of the girls we love to watch online. I could see a girl strip any day of the week at a local strip joint, but that's not what camming is about. They almost become your friend, or maybe a friend with benefits. You get to chat with them almost daily, find out how their day went, maybe even celebrate holidays with them. On cam, you get to know a girl on a personal and intimate level, and it becomes about more than just seeing them naked. That's always a plus, though!
In the film, Alice may be a rising star in the cam world, but in the real world, she's a young woman trying to make her own money and become independent. Sometimes she loves her job, other times she doesn't, just like the rest of us. (Her mom doesn't even know what she does for a living!) But Cam shows that a girl is more than what some people think they are. They aren't just ditzy models stripping on the internet for money, they're real people who put in a lot of hard work. It helps that it was written by former cam model Isa Mazzei. She portrays Alice as an artist, an actress, a writer, a director and a set designer. She does it all to create the fantasy of "Lola" and, frankly, I don't think cam girls get enough credit!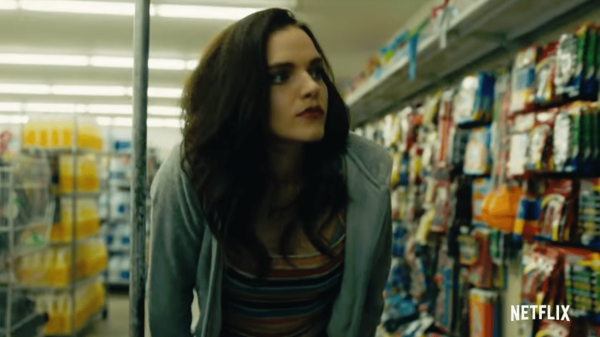 Could What Happened in Cam (The Movie) Happen in Real Life?
I don't think anything like Cam is going to happen in real life anytime soon but is it really that farfetched an idea? The movie doesn't explain the phenomenon of what happened to Alice/Lola in great detail, but with advances in AI technology, it's not completely unbelievable. There's an entire market on the internet dedicated to deepfake porn, where people make realistic videos with the faces of celebrities. There are even dead celebrities who are being used in commercials long after they died or performing at music festivals in hologram form!
I don't think it's crazy to think that this is something that could happen in the not too distant future, but I also don't like thinking about the world of cams getting so dark. Can't we all just stream and enjoy our fave performers in peace?