Last Thursday (Sept. 6, 2018), something pretty exciting happened – PornHub held their first ever awards show. Hosted by Asa Akira and directed by Kanye West (yes, you heard right), the night was interesting. I couldn't be there in person, sadly, but I did stream the event, so here's a quick recap of what went down and who some of the winners were, a few of whom are cam girls too.
Kanye West Was the Creative Director
I'm not going to lie – the ceremony had a lot of technical and organizational issues. And while I didn't personally see anything, apparently many audience members and even nominees left early. I imagine any award show would go through some growing pains on its first go-around, but Kanye's appearance, who was the creative director of the event and made the stage look like an art installation, was a little strange. First, a plethora of pornstars took to the stage without any formal announcement and no one knew why they were standing there. Then it took several minutes for Kanye to finally come on stage, with no reason given as to why it took him so long.
But aside from Kanye, I wanted to shed light on some of the winners, so let's take a look.
Cam Performer of the Year – Jenny Blighe
Let's start with the winner of the Cam Performer of the Year award, Jenny Blighe. This smoking-hot fiery redhead can be seen on My Free Cams and quite honestly should have probably won the award for best blowjob too. But that's just my opinion, which comes from a video I watched of her smoking a joint and sucking a guy's cock at the same time and it was mindblowing. She's obviously drop-dead gorgeous, but what makes her such a fantastic performer is her spontaneity, fun-loving attitude and general openness about all things sex. She absolutely deserved the win.
Nicest Tits – Kendra Sunderland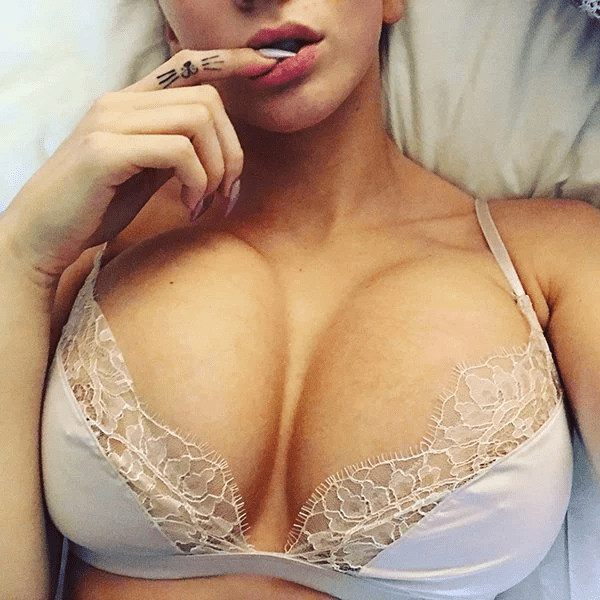 Yup. It's easy to see why she won that award!
You might have heard of Kendra. She's the famous "Oregon State Library Girl." You know the story. She performed live in a public library and was eventually convicted of a crime and ordered to pay a $1,000 fine. Well, she showed them, because she now has a lucrative porn career as a Vixen girl and has thousands of fans who pay for her private Snapchat access so that they can watch her get naked and put on naughty shows on a daily basis.
Top MILF Performer – Brandi Love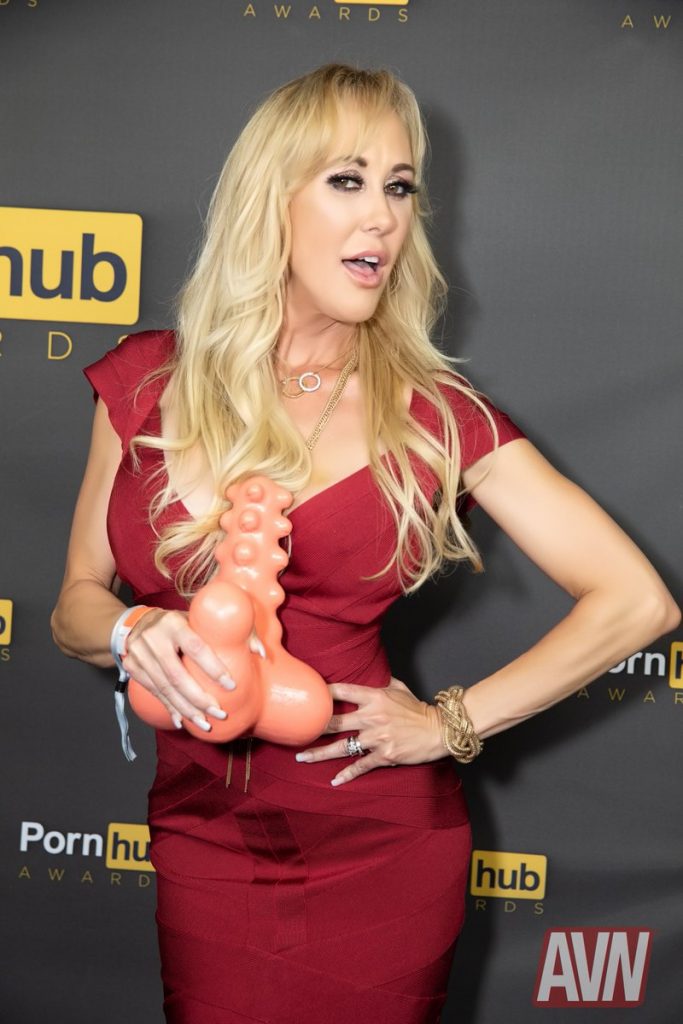 It's not the first time I've mentioned Brandi in a blog and it probably won't be the last. Do I even need to explain why she won the award for Top MILF Performer? Whether you've seen her perform the occasional live show on CamSoda or watched her have incredible sex with guys and girls on a porn site, Brandi is the MILF Queen and will likely remain so for a long time.
Most Popular Verified Amateur – Lindsey Love
Full disclosure: I had no clue who Lindsey was when she won this award. But am I ever glad she did, because it led to me doing some research on her and discovering a few of her social media pages including her Instagram. Lindsey is a gaming nerd and married to Mike Love. The pair constantly films themselves having sex and the passion between them is palpable.
Looking Forward to PornHub Awards 2019
I'd like to see how the next PornHub awards pan out, assuming they have a second edition at all. Sure, it might not have run as smoothly as everyone thought it would, but the potential is there and hopefully, they learn from their mistakes and come back stronger and better next year.